National Wild, Scenic and Recreational Rivers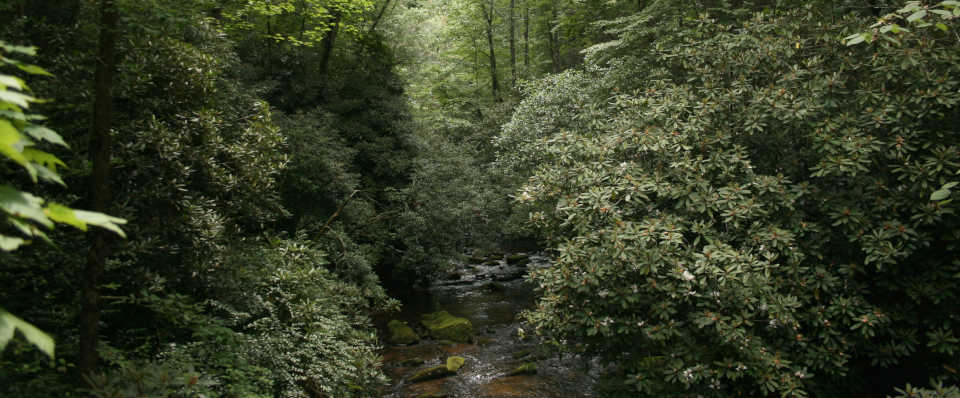 East Fork of the Chattooga River, North and South Carolina
Rapids on the Niobrara River
There are many more National Wild, Scenic and Recreational Rivers than are present in the list below. I'm just beginning to split them out and give them their own list here. It will fill out over time and become more representative of the true state of river statuses as designated by Congress.
The above said, we all know Congress is out of touch with reality so I'm trying to include photographic evidence here as to why the designation. Often enough, the designation is to try to further protect our water resources from the further depredations of modern American business interests.
While very little actual river mileage in the United States is represented by the following list, most of even that is on lands already protected as part of the National Park system, National Forest system, National Conservation Lands system and National Wildlife and Fish Refuges.
National Wild, Scenic and Recreational Rivers
Allagash River
American River Lower
American River North Fork
Bautista Creek
Big & Little Darby Creeks
Big Marsh Creek
Big Piney Creek
Big Sur River
Black Butte River
Black River
Cache la Poudre River
Carp River
Chetco River
Clackamas River
Clackamas River South Fork
Clearwater River Middle Fork
Collawash River
Cosatot River
Cottonwood Creek (CA)
Cottonwood Creek (ID)
Crescent Creek
Crooked River
Crooked River North Fork
Delaware River Lower
Delaware River Middle
Delaware River Upper
Deschutes River
Donner und Blitzen River
Eagle Creek (Mount Hood NF)
Eagle Creek (Wallowa-Whitman NF)
Eel River
Eightmile River
Elk River
Elkhorn Creek
Farmington River
Feather River
Fifteenmile Creek
Fish Creek
Flathead River
Fossil Creek
Fuller Mill Creek

Grande Ronde River
Great Egg Harbor
Hood River East Fork
Hood River Middle Fork
Horsepasture River
Hurricane Creek
Illinois River
Imnaha River
Indian River
Jemez River
John Day River
John Day River North Fork
John Day River South Fork
Joseph Creek
Kern River
Kings River
Klamath River (CA)
Klamath River (OR)
Klickitat River
Lamprey River
Little Beaver Creek
Little Deschutes River
Little Miami River
Little Missouri River
Lostine River
Loxahatchee River
Lumber River
Malheur River
Malheur River North Fork
Maurice River
McKenzie River
Merced River
Metolius River
Minam River
Missouri River (MT)
Missouri River (NE/SD)
Mulberry River
Musconetcong River
North Powder River
North Sylamore Creek
North Umpqua River
Obed River
Ontonagon River
Owens River Headwaters
Owyhee River (ID)
Owyhee River (OR)
Paint River
Palm Canyon Creek
Piru Creek
Powder River
Presque Isle River

Quartzville Creek
Rapid River
Red River
Rio Grande (NM)
Rio Grande (TX)
Rio Icacos
Rio Mameyes
Roaring River
Roaring River South Fork
Rogue River
Rogue River Upper
St. Joe River
Saline Bayou
Salmon River (AK)
Salmon River (ID)
Salmon River Middle Fork (ID)
Salmon River (OR)
Sandy River
San Jacinto River
Skagit River
Smith River
Smith River North Fork
Snake River
Snake River Headwaters
Sprague River
Sturgeon River (Hiawatha NF)
Sturgeon River (Ottawa NF)
Sudbury, Assabet, Concord Rivers
Sycan River
Tahquamenon River
Taunton River
Trinity River
Tuolumne River
Verde River
Vermilion River
Virgin River
Wallowa River
Wekiva River
Wenaha River
West Little Owyhee River
Westfield River
White River
White Salmon River
Whitefish River
Whychus Creek
Wildcat River
Wildhorse & Kiger Creeks
Willamette River North & Middle Forks
Wilson Creek
Wolf River
Yellow Dog River
Yellowstone River
Zigzag River

Koyukuk River, Alaska
Upper photo is in the public domain
Other photos are courtesy of the National Park Service