Noatak Wild & Scenic River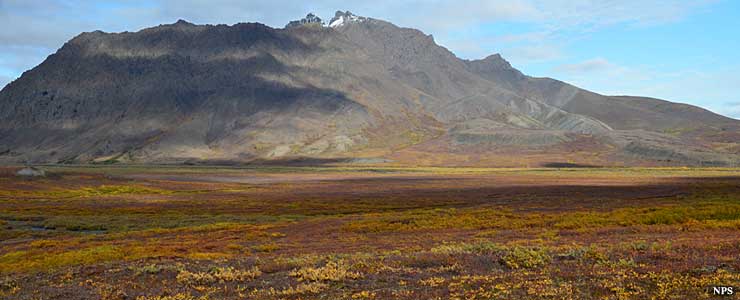 Noatak Valley in the fall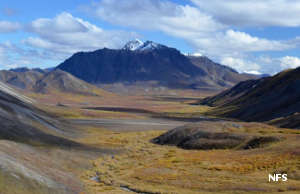 In Noatak National Preserve
Noatak River is about 425 miles long. The section designated Wild & Scenic River is about 330 miles long, that section of the river within the bounds of Gates of the Arctic National Park and down to the confluence with Kelly River in Noatak National Preserve. When the river exits Noatak National Preserve, it passes its last 90 miles crossing Cape Krusenstern National Monument before emptying into the Bering Sea, so virtually the entire length of the river is on protected Federal land. With its entire course north of the Arctic Circle, the Noatak River Basin is the largest undisturbed watershed in the United States.
Most float trips on the Noatak run the upper river, mostly from Twelve Mile Creek to Lake Matcherak. Most folks who visit Noatak National Preserve continue on down the river, although the lower sections of the river below Noatak are heavily braided (and often shallow) before reaching the seashore. Most of the river is Class I or Class II with the biggest rapids reaching Class II+. Float season begins in June with the spring snowmelt and runs into September and the first freezes. June and July are the heaviest bug season.
The Noatak River Valley, from beginning to end, is part of a designated International Biosphere Reserve.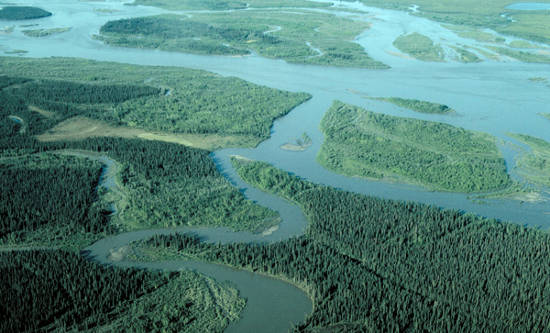 Below Noatak in the river delta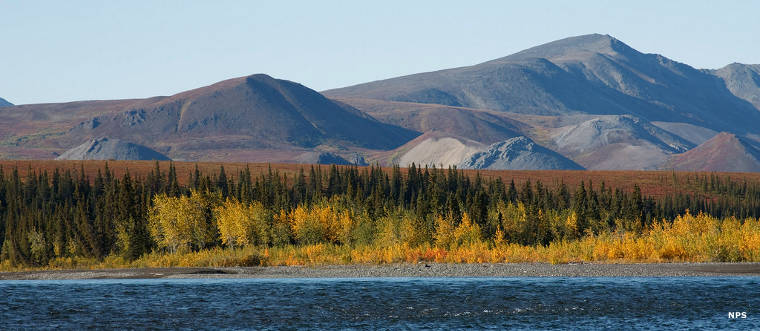 Along the Noatak River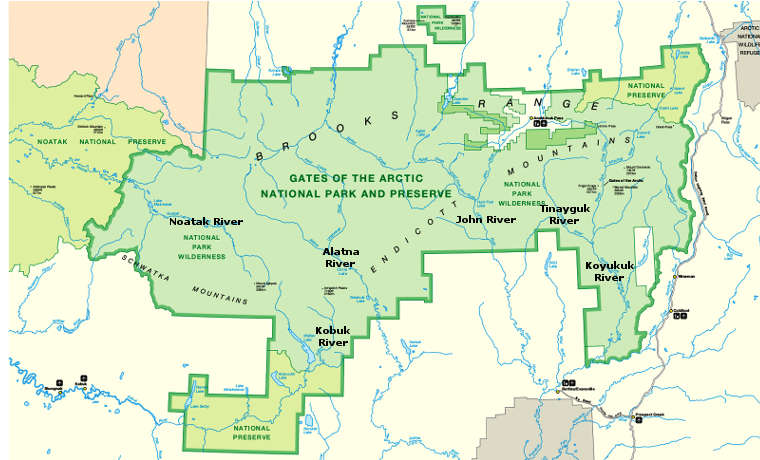 Lower smaller photo courtesy of Robert Stein III,
CCA-by-SA 3.0 License
Other photos and map courtesy of the National Park Service