Wisconsin - The Badger State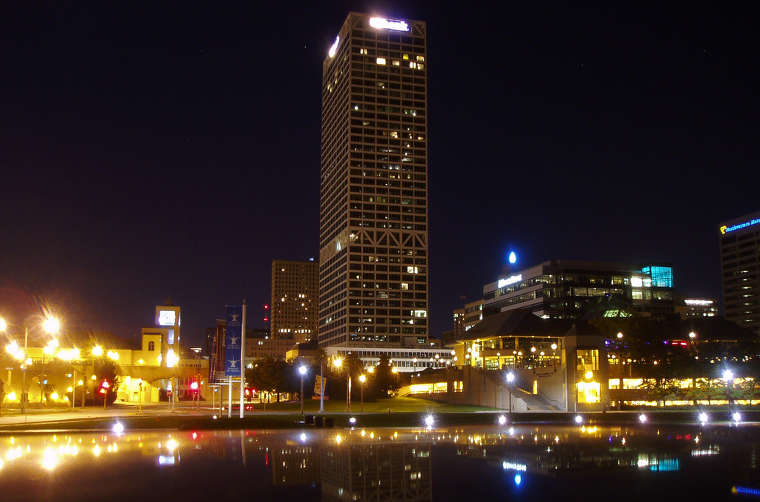 The US Bank tower in Milwaukee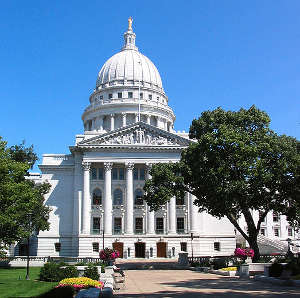 The European history of Wisconsin began with the founding of a French colony at Green Bay in 1634. France transferred the property to Great Britain in 1763 who then transferred it to the Commonwealth of American States in 1783. The United States didn't really take possession of the territory until after the War of 1812.
The Wisconsin Glaciation of the last Ice Age left Wisconsin blessed with hundreds of lakes, streams and rolling hills. The Driftless Area of southwestern Wisconsin was the only part of the state not covered by the ice, and the height of the bluffs and depth of the river valleys reflect that. Today, about 46% of the state is still forested. And as much as so many of us perceive of Wisconsin as being an agricultural state, manufacturing accounts for a far greater part of the economy. Wisconsin still out-ranks California in cheese production but runs behind California in overall milk and butter production. The third largest driver of Wisconsin's economy is tourism.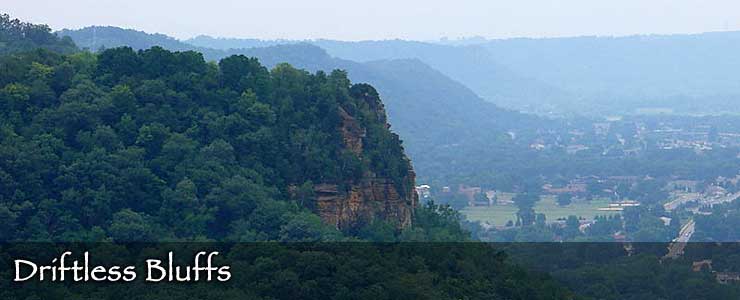 Fast Facts about Wisconsin
Capital: Madison
Largest City: Milwaukee
Became a State: May 29, 1848 : 30th

Area: 65,498 square miles : 23rd
Highest Point: Timms Hill : 1,951'
Lowest Point: Lake Michigan : 579'
2010 Wisconsin Population Demographics
Total Population
5,686,986
Hispanic or Latino
336,056
Non Hispanic or Latino
5,350,930
Hawaiian or Pacific Islander
1,827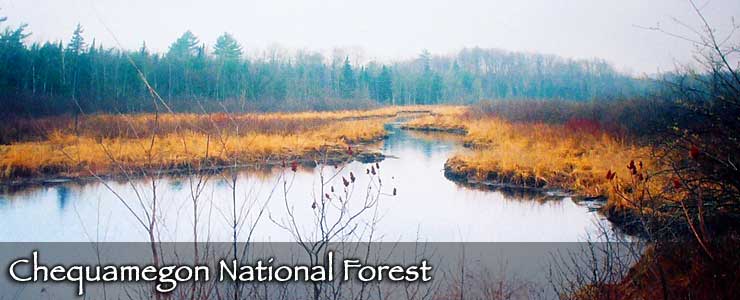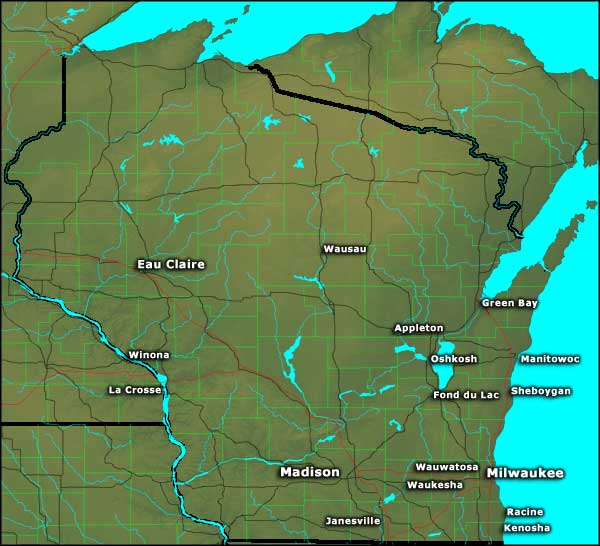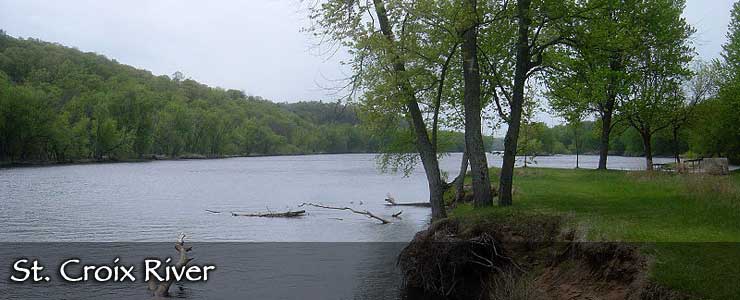 Photo of the Driftless Bluffs courtesy of Wikipedia userid Emery,
CCA 2.5 License
Photo of Wisconsin State Capitol courtesy of Wikipedia userid Dori,
CCA 3.0 License
Photo of US Bank tower in Milwaukee courtesy of Flickr userid "a vaca vegetariana,"
CCA 2.0 License
Map courtesy of Cartesia MapArt US Terrain