National Park Service Sites in Wisconsin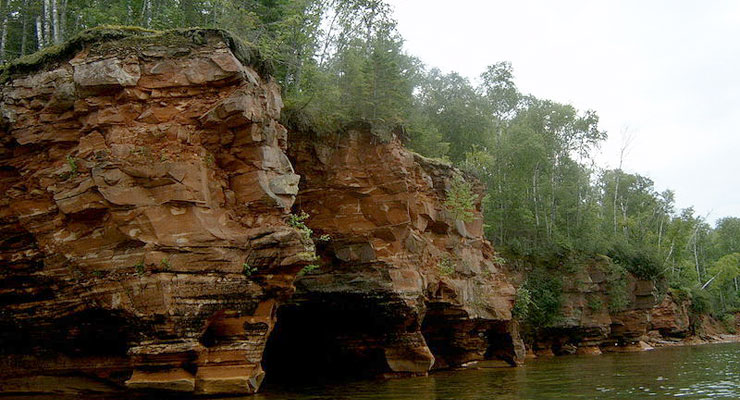 Sea caves, Sand Island, Apostle Islands National Lakeshore
National Park Service Sites
The Apostle Islands National Lakeshore encompasses several islands off the north coast of Wisconsin in Lake Superior.
The Ice Age National Scenic Trail was finally completed in 2011. The route is a 1,200-mile odyssey along the southern edge of the remnants left behind when the glaciers of the Wisconsin Glaciation finally retreated about 10,000 years ago.
The North Country National Scenic Trail is a multi-state effort to build one of the eleven Congressionally-designated National Scenic Trails, this one to run from Lake Champlain in New York across the northern tier of states to Lake Sakakawea in North Dakota.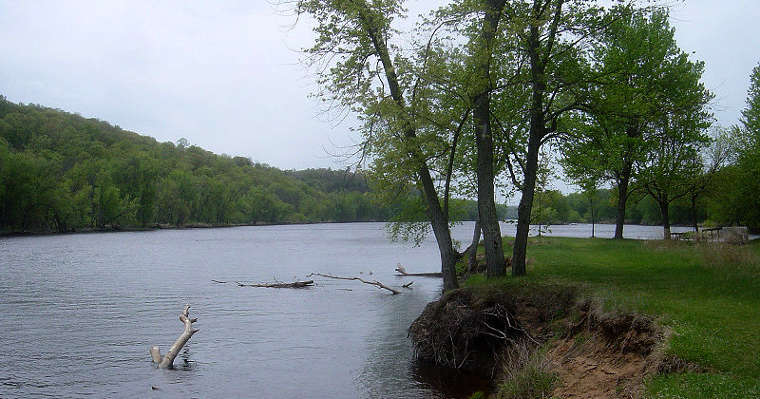 St. Croix National Scenic River, near Osceola, Wisconsin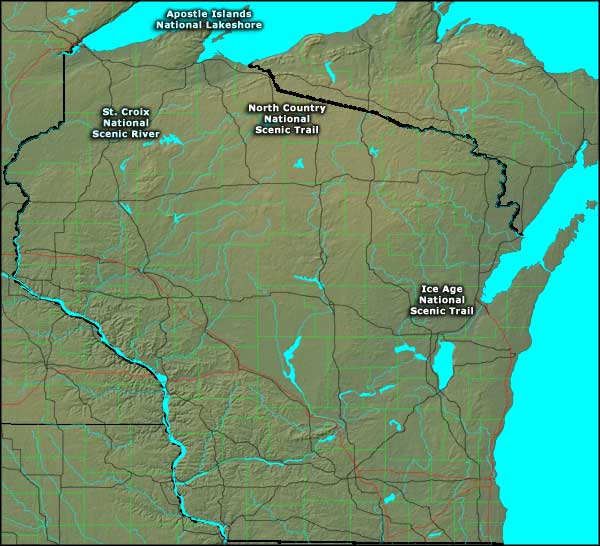 Photo of the Sand Island Sea Caves courtesy of Jordan Green,
CCA 3.0 License
Photo of the St. Croix River courtesy of Bobak Ha'Eri,
CCA 3.0 License
Map courtesy of Cartesia MapArt US Terrain