Maine - The Pine Tree State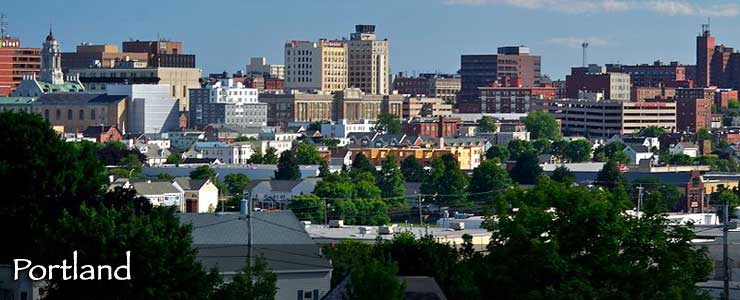 The first European settlers in Maine tried to set up fishing villages along the coast starting in the 1620's. Between the climate and resistance from the local Native Americans, the folks didn't do well at all. By 1700, there were only a few small settlements clinging to life along the coast. In those days, Maine was a "red-headed, left-handed stepchild" province of Massachusetts and remained that way until the Missouri Compromise of 1820. The population had been growing slowly over the years, mostly in far south Maine, but it was the political necessity of balancing slave states with free states that helped Maine become a state on its own.
Aroostook County in north Maine, with 6,829 square miles is one of the 40 largest counties in the United States.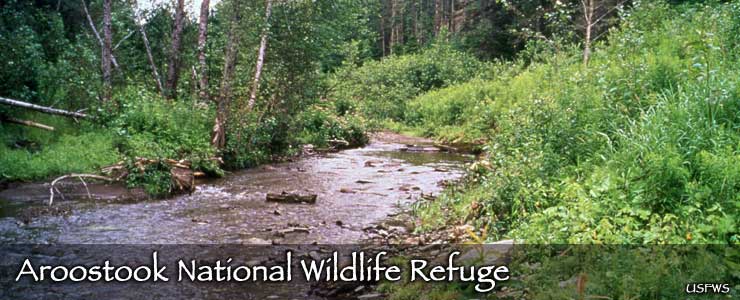 Fast Facts about Maine
Capital: Augusta
Largest City: Portland
Became a State: March 15, 1820 : 23rd
Area: 35,385 square miles : 39th
Highest Point: Mount Katahdin : 5,268'
Lowest Point: Atlantic Ocean : 0'
2010 Maine Population Demographics
Total Population
1,328,361
Hispanic or Latino
16,935
Non Hispanic or Latino
1,311,426
Hawaiian or Pacific Islander
342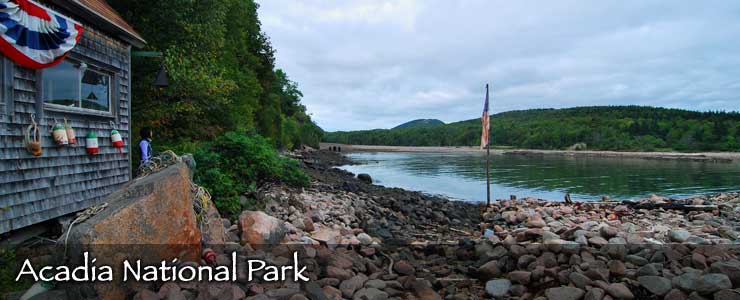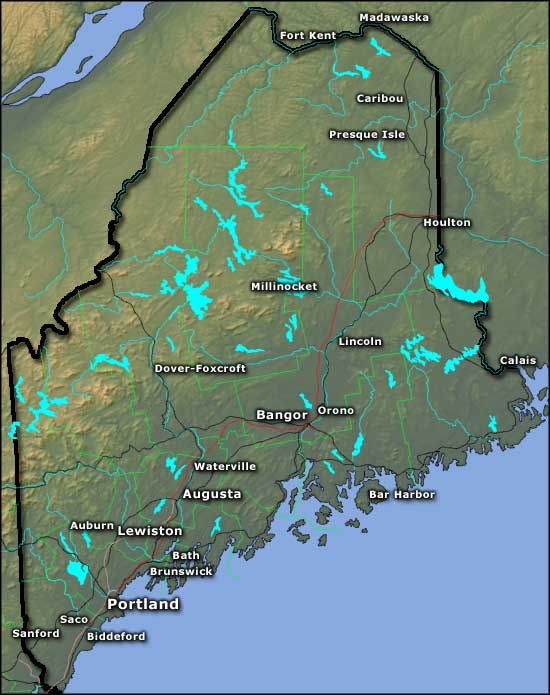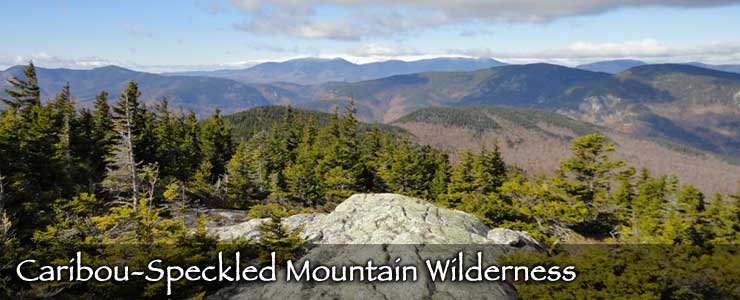 Photo of downtown Portland courtesy of Jeffrey B. Ferland,
CCA-by-SA 2.5 License
Photo of Acadia National Park courtesy of Wikipedia userid chensiyuan,
CCA-by-SA 3.0 License
Map courtesy of Cartesia MapArt US Terrain