Louisiana - The Pelican State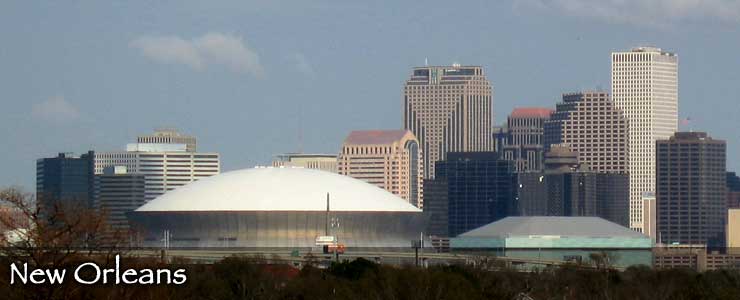 Although the Spanish were the first to discover and explore Louisiana, they were never interested in the place until the French started to arrive more than 140 years later. Robert Cavalier de La Salle claimed the territory for France in 1682, and it was he who gave it the name "Louisiana." In the beginning, the capital of the territory was where Mobile, Alabama is now. Then it was moved to where Gulfport, Mississippi is now. It was moved to New Orleans in 1722 and remained there until France sold the Louisiana Purchase to the United States in 1803. After losing the Seven Years War (which was called the French and Indian War on this side of the pond), the French ceded all their territory east of the Mississippi to Great Britain when they signed the Treaty of Paris in 1763. France did hold onto the area around New Orleans and Lake Pontchartrain but the rest of the territory went to Spain (another part of the same treaty). It was also because of the loss of that war that several thousand French-speaking citizens of Acadia (the Maritime Provinces of eastern Canada) were expelled from Canada by the British. They made their way to Louisiana and settled in the southwest (Spanish territory). As they were all good Catholics, Spain was happy to welcome them.
In 1800, the Treaty of San Ildefonso returned all of Louisiana to France's dominion. After Napoleon's military disaster in the Caribbean (1802), he sold the Louisiana Territory to the United States. The deal was for 60 million Francs (about $15 million US). Part of the arrangement was covered by debts France owed the United States. The rest was paid in United States Treasury bonds. Napoleon sold the bonds at a discount to the British banking house of Baring and to the Dutch firm Hope & Company. Alexander Baring traveled to the US, picked up the bonds and returned to England with them. Then he took hard British currency to France and paid Napoleon. Napoleon, of course, used the money to finance another war with England... Gotta love how the international bankers operate.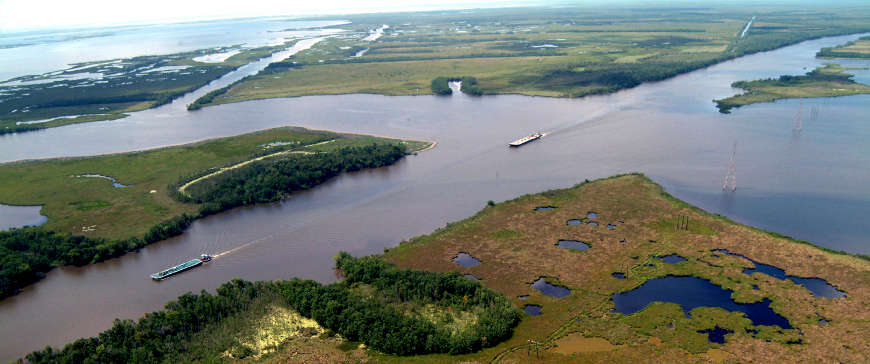 Along the Intracoastal Waterway in Louisiana
Fast Facts about Louisiana
Capital: Baton Rouge
Largest City: New Orleans
Became a State: April 30, 1812 : 18th
Area: 51,885 square miles : 31st
Highest Point: Driskill Mountain : 535'
Lowest Point: New Orleans : -8'
2010 Louisiana Population Demographics
Total Population
4,533,372
Hispanic or Latino
192,560
Non Hispanic or Latino
4,340,812
African-American
1,452,396
Hawaiian or Pacific Islander
1,963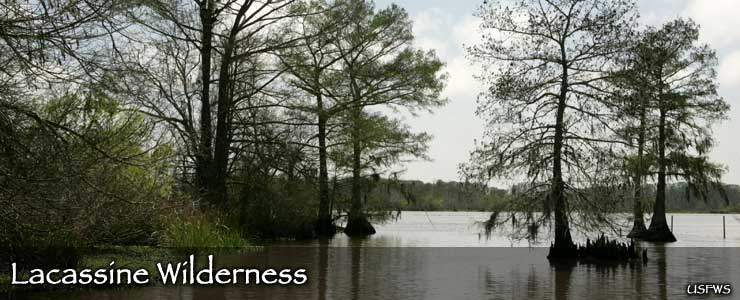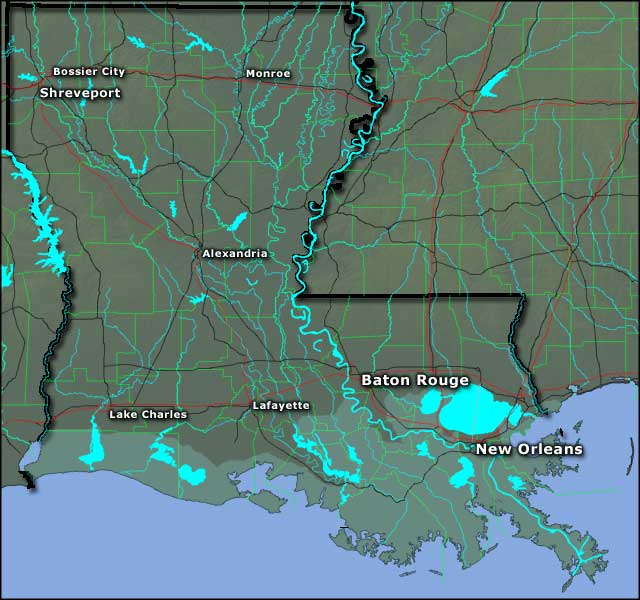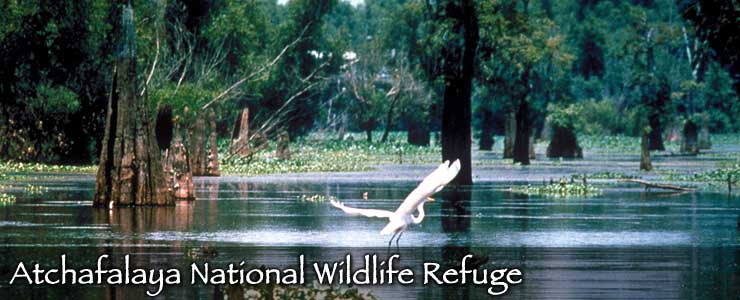 Upper photo courtesy of Wikipedia userid VerruckteDan,
CCA-by-SA 3.0 License
Intracoastal waterway photo courtesy of the US Army Corps of Engineers
Other photos courtesy of the US Fish & Wildlife Service
Map courtesy of Cartesia MapArt US Terrain