New Hampshire - The Granite State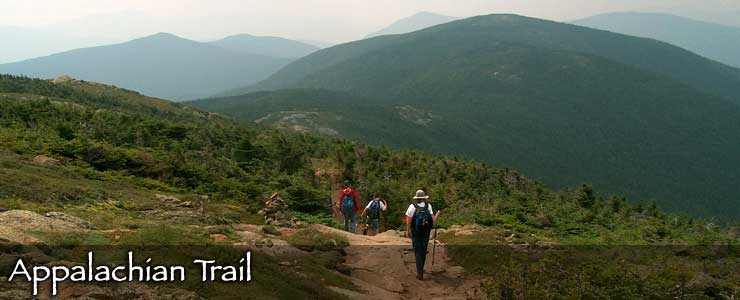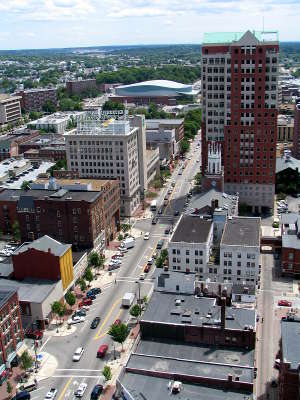 Downtown in Manchester
In the early 1600's, French and English explorers visited the area of New Hampshire but no one tried to hang out for any significant amount of time until 1623 when English colonists arrived at what is now Dover.
In the early years, the big business was along the seacoast: fishermen, whalers, maybe even pirates (Blackbeard is rumored to have buried a treasure at the offshore Isles of Shoals). By the time of the American Revolution, there were essentially two classes of people in the colony: wealthy merchants on one side and mariners, day laborers, indentured servants and slaves on the other.
The Congress of New Hampshire met in Exeter on January 5, 1776 and ratified the first state constitution in what was to become the United States of America, six months before the famous "American" Declaration of Independence was signed and made public.
There was only one engagement fought in New Hampshire during the Revolutionary War. That happened on December 14 and 15, 1774 at Fort William and Mary in Portsmouth Harbor. The American rebels attacked and overran the British fort, taking a lot of gunpowder and weaponry that was used against the British later during the siege of Boston.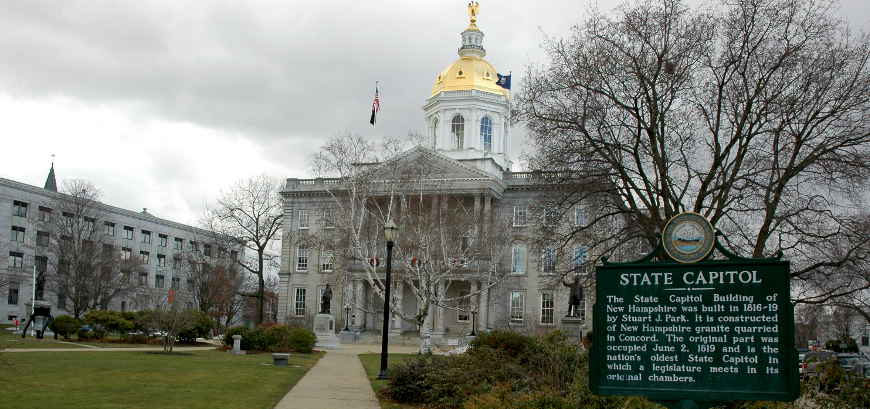 New Hampshire State Capitol

Mount Adams, in the Presidential Range of New Hampshire
Fast Facts about New Hampshire
Capital: Concord
Largest City: Manchester
Became a State: June 21, 1788 : 9th
Area: 9,350 square miles : 46th
Highest Point: Mt. Washington : 6,288'
Lowest Point: Atlantic Ocean: 0'
2010 New Hampshire Population Demographics
Total Population
1,316,470
Hispanic or Latino
36,704
Non Hispanic or Latino
1,279,766
Hawaiian or Pacific Islander
384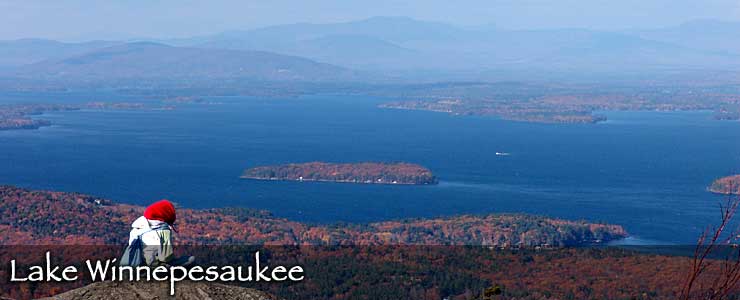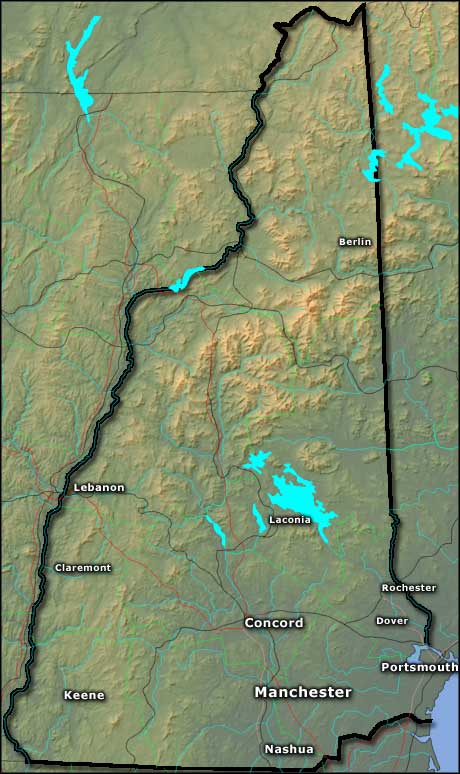 New Hampshire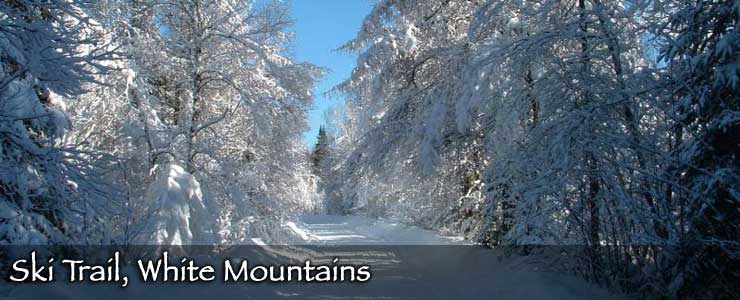 Photo of Mount Adams courtesy of Wikipedia userid Paulbalegend,
CCA-by-SA 3.0 License
Photo of downtown Manchester courtesy of Mike Spenard
Photo of the New Hampshire State House courtesy of Wikipedia userid Nikopoley,
CCA-by-SA 2.5 License
Photo of Lake Winnepesaukee courtesy of IP Singh,
CCA-by-SA 3.0 License
Map courtesy of Cartesia MapArt US Terrain