National Scenic Byways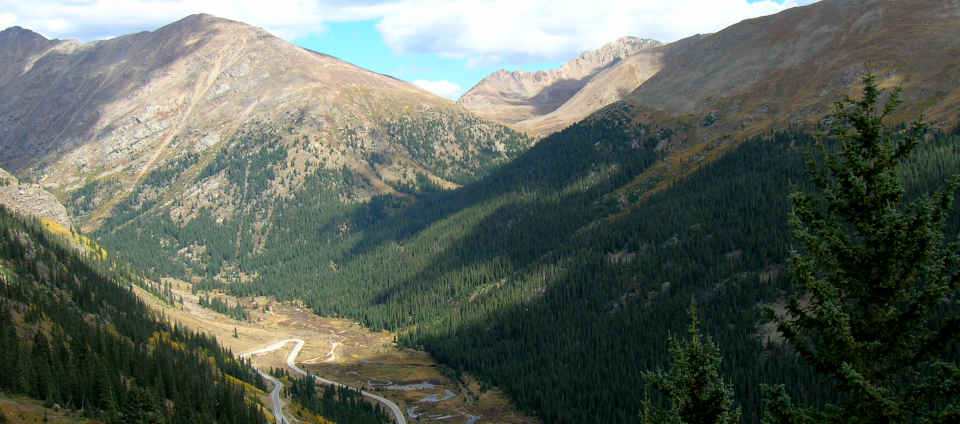 Top of the Rockies Scenic Byway, Colorado
The United States Secretary of Transportation has designated more 150 sections of road across the country as America's Byways®. The classification is further broken down into "All-American Roads" and "National Scenic Byways." These are pieces of highway that have earned the designation through their beauty, their charm and their connections to American history.
Some routes follow trails left by Native Americans, like the Silver Thread Scenic Byway in Colorado. There's the Cherokee Hills Byway (Oklahoma) and the Native American Scenic Byway (North & South Dakota) which explore the history and the heritage of Native American tribes and the countryside(s) they live in.
Then there's the Amish Country Byway in Ohio, a journey through a bygone era that is still present. Some byways follow paths taken during significant events in modern American history, like the Selma to Montgomery March Byway in Alabama.
Probably the longest All-American Road is Historic Route 66 as it crosses Illinois, Oklahoma, New Mexico and Arizona. Many of America's Byways are also part of the US Forest Service network of byways and/or the Bureau of Land Management's Backcounty Byways.
However you want to look at it, these 150+ scenic byways are among the cream of the crop when it comes to taking a leisurely (and beautiful) "Sunday drive" and experiencing some of the best that America has to offer.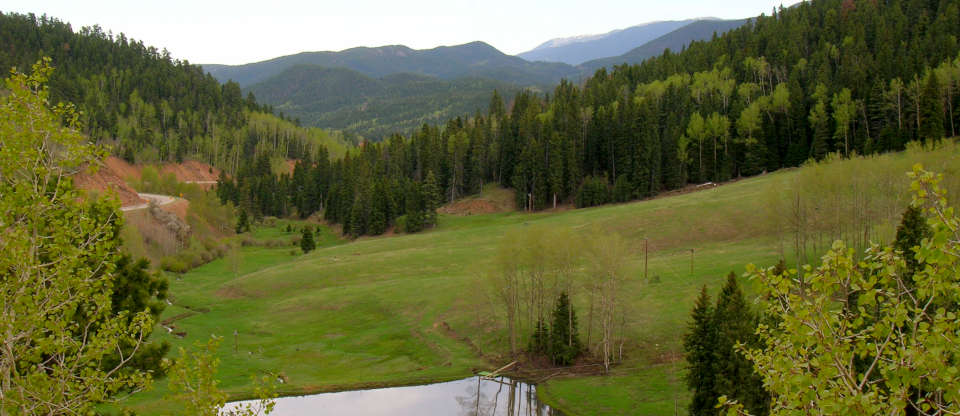 Along the Frontier Pathways Scenic Byway in Colorado
National Scenic Byways
Alabama

Alaska

Arizona

Arkansas

Talimena Scenic Drive

California

Arroyo Seco Historic Parkway - Route 110
Death Valley Scenic Byway
Ebbetts Pass Scenic Byway
Route 1 - Big Sur Coast Highway
Route 1 - San Luis Obispo North Coast Byway
Tioga Road/Big Oak Flat Road
Volcanic Legacy Scenic Byway

Colorado

Connecticut

Connecticut State Route 169
Merritt Parkway

Delaware

Florida

Georgia

Russell-Brasstown National Scenic Byway

Idaho

Illinois

Historic National Road
Historic Route 66
Illinois River Road
Lincoln Highway
Meeting of the Great Rivers Scenic Route
Ohio River Scenic Byway

Indiana

Historic National Road
Indiana's Historic Pathways
Ohio River Scenic Byway

Iowa

Loess Hills Scenic Byway

Kansas

Flint Hills Scenic Byway
Wetlands and Wildlife Scenic Byway

Kentucky

Country Music Highway
Lincoln Heritage Scenic Highway
Red River Gorge Scenic Byway
Wilderness Road Heritage Highway
Woodlands Trace

Louisiana

Creole Nature Trail

Maine

Acadia All American Road
Old Canada Road Scenic Byway

Maryland

Baltimore's Historic Charles Street
Chesapeake Country Scenic Byway
Harriet Tubman Underground Railroad Byway
Historic National Road
Journey Through Hallowed Ground Byway
Religious Freedom Byway

Massachusetts

Connecticut River Byway

Michigan

Copper Country Trail
Woodward Avenue (M-1) - Automotive Heritage Trail

Minnesota

Edge of the Wilderness
Grand Rounds Scenic Byway
Historic Bluff Country Scenic Byway
Minnesota River Valley Scenic Byway

Mississippi

Missouri

Montana

Nevada

New Hampshire

Connecticut River Byway
Kancamagus Scenic Byway
White Mountain Trail

New Jersey

Delaware River Scenic Byway
Millstone Valley Scenic Byway

New Mexico

New York

Lakes to Locks Passage
Mohawk Towpath Byway
Seaway Trail

North Carolina

Blue Ridge Parkway
Cherohala Skyway
Forest Heritage National Scenic Byway
Outer Banks Scenic Byway

North Dakota

Native American Scenic Byway
Sheyenne River Valley Scenic Byway

Ohio

Amish Country Byway
Historic National Road
Lake Erie Coastal Ohio Trail
Ohio River Scenic Byway

Oklahoma

Cherokee Hills Byway
Dry Cimarron Scenic Byway
Historic Route 66
Talimena Scenic Drive
Wichita Mountains Byway

Oregon

Cascade Lakes Scenic Byway
Hells Canyon Scenic Byway
Historic Columbia River Highway
McKenzie Pass-Santiam Pass Scenic Byway
Mt. Hood Scenic Byway
Outback Scenic Byway
Pacific Coast Scenic Byway - Oregon
Rogue-Umpqua Scenic Byway
Volcanic Legacy Scenic Byway
West Cascades Scenic Byway

Pennsylvania

Historic National Road
Journey Through Hallowed Ground Byway
Seaway Trail

South Carolina

Ashley River Road
Cherokee Foothills Scenic Highway
Edisto Island National Scenic Byway
Savannah River Scenic Byway

South Dakota

Tennessee

Cherohala Skyway
East Tennessee Crossing
Woodlands Trace

Utah

Vermont

Connecticut River Byway

Virginia

Blue Ridge Parkway
Colonial Parkway
George Washington Memorial Parkway
Journey Through Hallowed Ground Byway
Skyline Drive

Washington

Chinook Scenic Byway
Coulee Corridor Scenic Byway
Mountains to Sound Greenway - I-90
Stevens Pass Greenway
Strait of Juan de Fuca Highway - SR 112
White Pass Scenic Byway

West Virginia

Coal Heritage Trail
Highland Scenic Highway
Historic National Road
Midland Trail
Staunton-Parkersburg Turnpike
Washington Heritage Trail

Wisconsin

Wyoming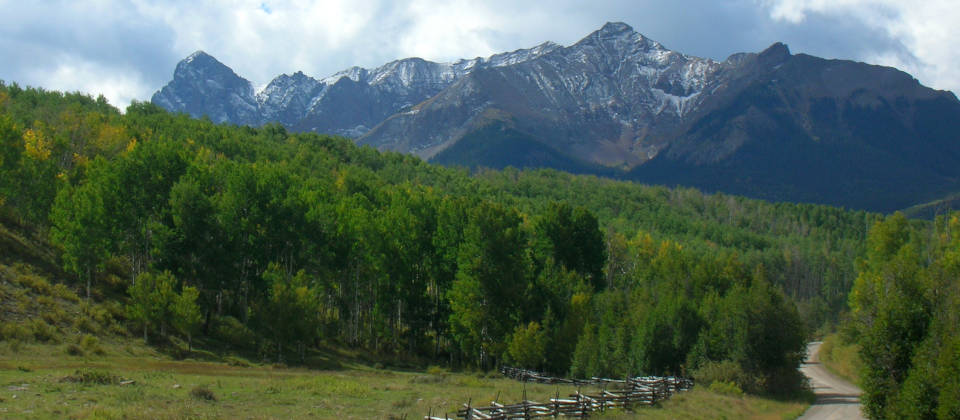 Mount Sneffels, from the San Juan Skyway in Colorado