Nebo Loop Scenic Byway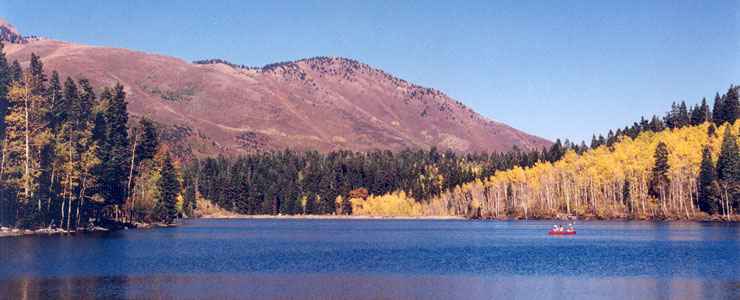 One of the Payson Lakes, along the Nebo Loop Scenic Byway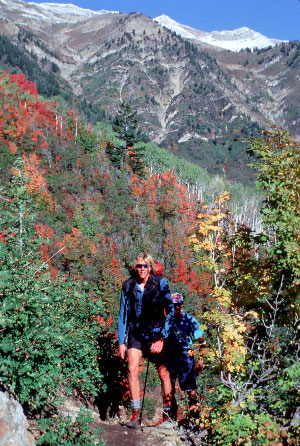 The Nebo Loop Scenic Byway is a 37-mile drive into another world: the high country of a non-contiguous portion of the Uinta-Wasatch-Cache National Forest. To the west is the Mount Nebo Wilderness, which is centered around the highest peak in the Wasatch Range: Mt. Nebo (11,929'). This is a countryside of sharp contrasts: flat bottomlands, gray sandstone cliffs, salt flats, red rock formations, beautiful alpine lakes and high-alpine conifers.
The center of the red rock formations is at Devil's Kitchen, a miniature version of Bryce Canyon. The parking area is about eight miles in from the southern end of the Nebo Loop. From the parking area a short paved walkway leads to an overlook with interpretive panels about the wildlife, the vegetation and the geologic processes that created the area.
About five miles north of Devil's Kitchen is the trail head for the Mount Nebo Trail. This is a nine-mile trail into the wilderness, not for the faint of heart or wilderness/survival inexperienced. Take lots of water, some good energy food, excellent hiking boots and either a compass or GPS device to go with your maps...
The Nebo Loop Scenic Byway offers several excellent overlooks with interpretive plaques and other signage along the way. Check out the overlooks at Bald Mountain, Salt Creek, Mt. Nebo, Beaver Dam, Santaquin and Utah Valley. At Payson Lakes, hike the handicapped access trail for the best views of the lakes and surrounding countryside.
As nearly the entire scenic byway is within the boundaries of the National Forest, there are picnic areas, trail heads and campgrounds along the way. One thing to remember: as the scenic byway is nearly all within the boundaries of the National Forest, there is no snowplowing: except for snowmobiles the road is closed in winter.
I took a drive up the Mt. Nebo Loop in late May, 2017. The road was good all the way to the Mt. Nebo Overlook, beyond which it was still closed by snow. Most other traffic on the road that morning was pulling trailers of snowmobiles. And, of course, Mt. Nebo itself was obscured by cloud the whole time.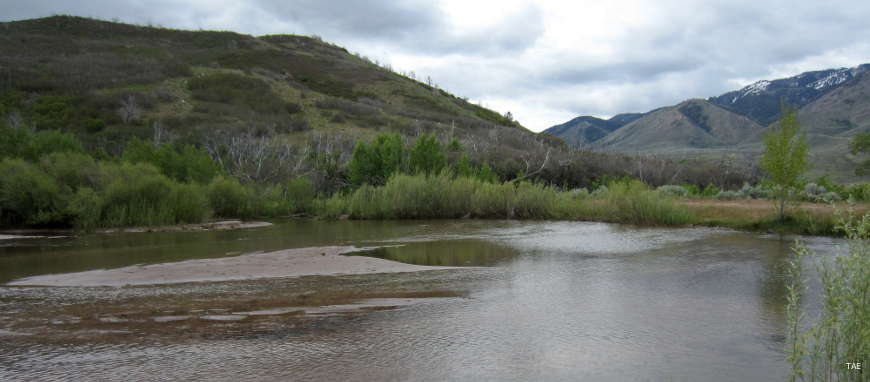 Stream at the foot of the byway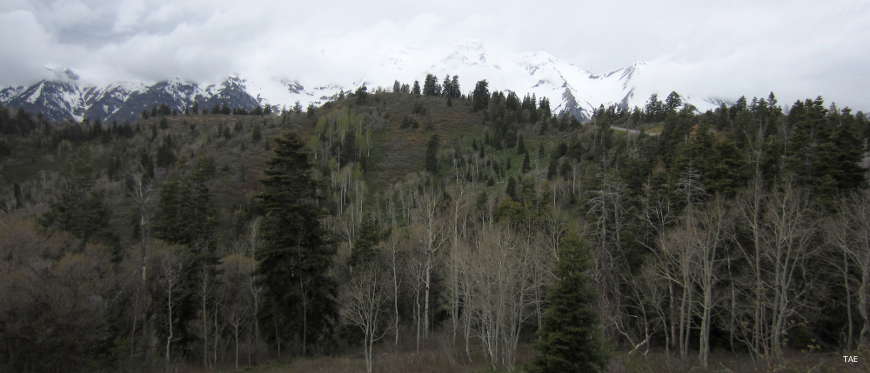 In the clouds is Mount Nebo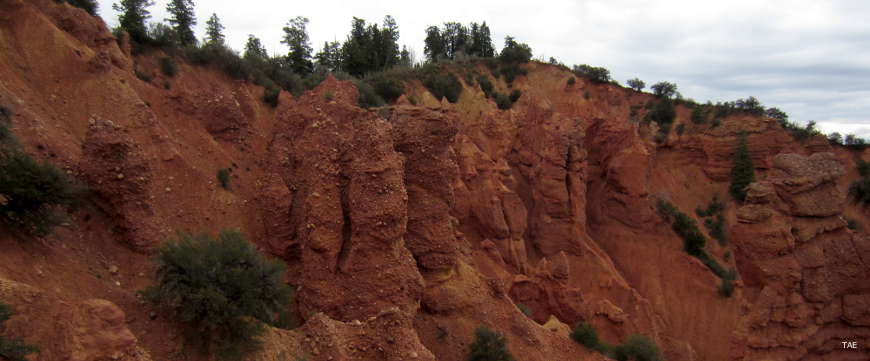 Rock formations in Devil's Kitchen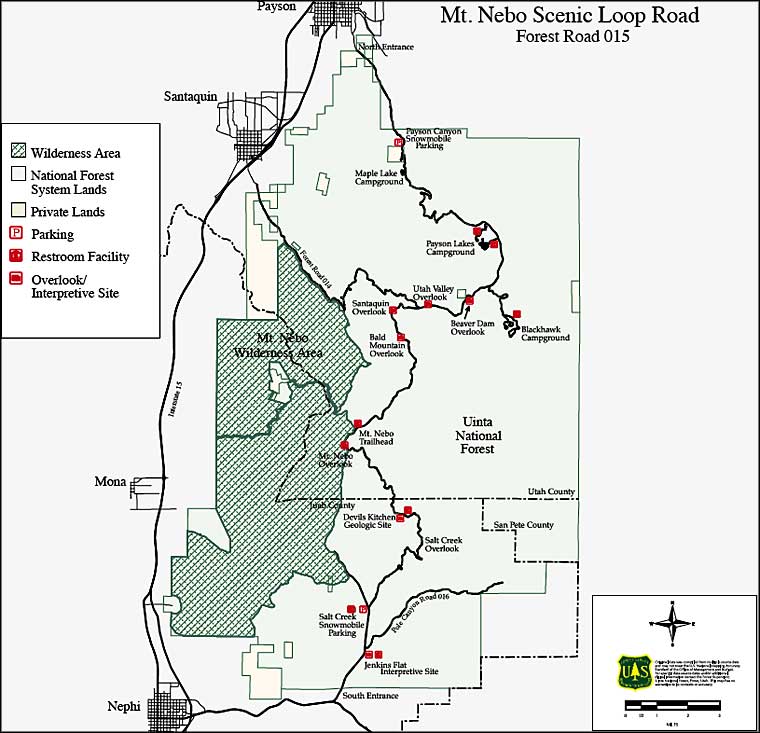 Related Pages