Georgia - The Peach State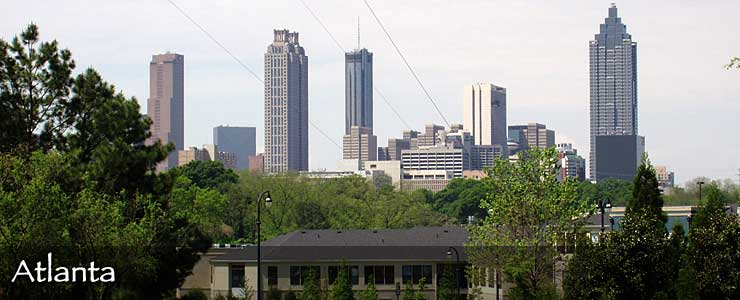 Georgia started life among the "Americans" as a British "debtor's" colony (a place where the "worthy poor" could reestablish themselves and become productive citizens). Georgia was founded in 1733 (when 113 British settlers landed at what is now Savannah), a time when non-English immigration to the colonies was at an all time high. As Georgia was seen as a buffer between British Protestant/Anglican interests to the north and Spanish Catholic influences to the south, Georgia began with a particularly wide amount of religious tolerance. A significant number of Jewish immigrants arrived from the south in 1733, fleeing Spanish persecution during the Inquisition. There was some debate about allowing them in but eventually, they were allowed to settle... and quickly proved their value to the new colony. Among the newly-arrived Jews was Dr. Samuel Nunez, the first doctor in the colony. An epidemic was raging in the Georgia colony already and Dr. Nunez essentially stopped it, later being credited by Governor Oglethorpe with saving the colony.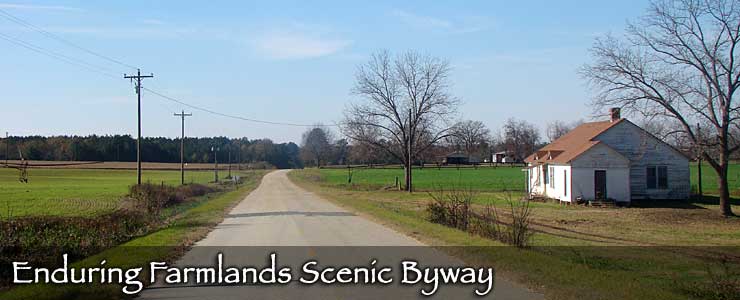 Georgia was originally controlled by a group of Trustees with a royal charter. In 1752 the Trustees failed to renew the financial subsidies that helped support the colony and gave their charter back to the crown. That is when Georgia became a crown colony with a governor appointed by the crown. A problem with this was the establishment of the Church of England as the official religion of the colony, and with so many anti-Anglican religious minorities already in the colony, the backlash to that led to Georgia being in the forefront of the American Revolution.
Georgia was the fourth state to ratify the Constitution in 1788 but then seceded from the Union in 1861 as one of the original seven Confederate states. Georgia was the last state to be restored to the Union, that happening on July 15, 1870.
These days, Georgia is an economic powerhouse, with 14 counties listed among the 100 fastest growing counties in the United States over the last decade (only Texas had more). Hartsfield-Jackson Atlanta International Airport is the busiest passenger airport in the world.

On River Street in Savannah
Fast Facts about Georgia
Capital: Atlanta
Largest City: Atlanta
Became a State: January 2, 1788 : 4th
Area: 59,425 square miles : 24th
Highest Point: Brasstown Bald : 4,784'
Lowest Point: Atlantic Ocean : 0'
2010 Georgia Population Demographics
Total Population
9,687,653
Hispanic or Latino
853,689
Non Hispanic or Latino
8,833,964
African-American
2,950,435
Hawaiian or Pacific Islander
6,799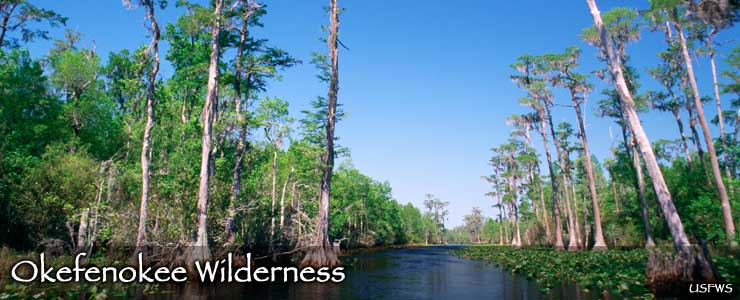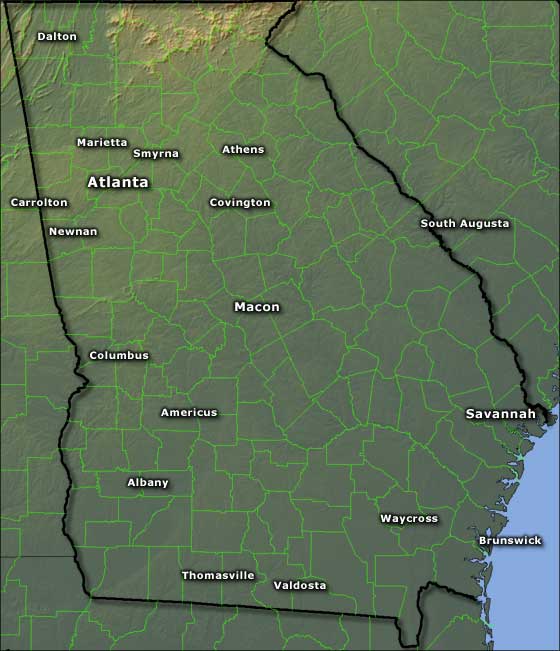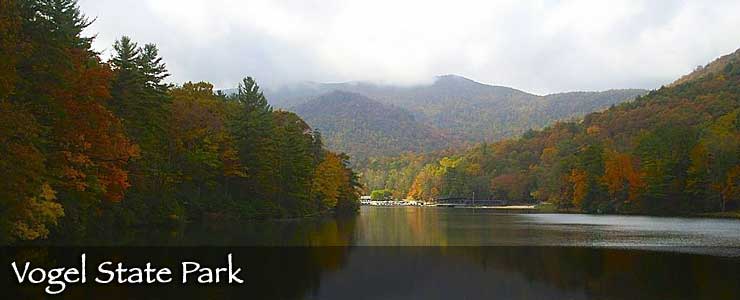 Photo of Atlanta skyline by day courtesy of Gray Wolf
Photo of Okefenokee Wilderness courtesy of the US Fish & Wildlife Service
Photo of Vogel State Park courtesy of D. Fosbinder, via Byways.org
Photo of Atlanta at night courtesy of Chuck Koehler,
CCA 2.0 License
Photo of Enduring Farmlands Scenic Byway courtesy of Lisa Safstrom via Byways.org
Photo of River Street in Savannah courtesy of Wikipedia userid Kmf164,
CCA-by-SA 2.5 License
Map courtesy of Cartesia MapArt US Terrain