Kentucky - The Bluegrass State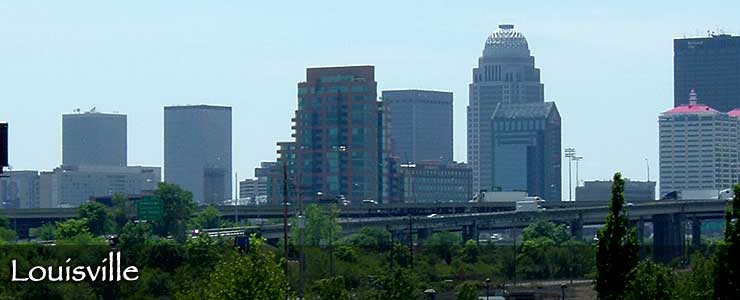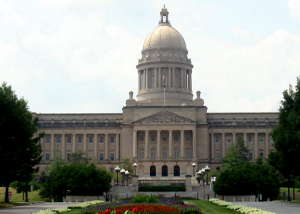 Kentucky State Capitol
Kentucky is home to the largest per capita wild turkey and deer population in the United States. The largest free-ranging elk herd east of Montana also lives in Kentucky.
Abraham Lincoln and Jefferson Davis were both born in Kentucky but during the Civil War, Kentucky was a border state that officially remained neutral.
One thing I found about Kentucky is there are stone walls everywhere in the countryside. I thought New England had a lot of stone walls but they've got nothing compared to Kentucky.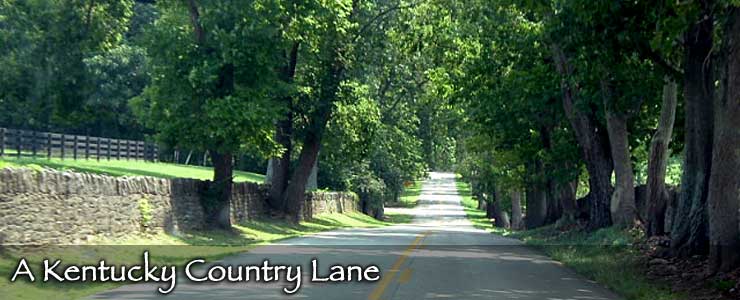 Fast Facts about Kentucky
Capital: Frankfort
Largest City: Louisville
Became a State: June 1, 1792 : 15th
Area: 40,409 square miles : 37th
Highest Point: Black Mountain : 4,145'
Lowest Point: Mississippi River : 257'
2010 Kentucky Population Demographics
Total Population
4,339,367
Hispanic or Latino
132,836
Non Hispanic or Latino
4,206,531
Hawaiian or Pacific Islander
2,501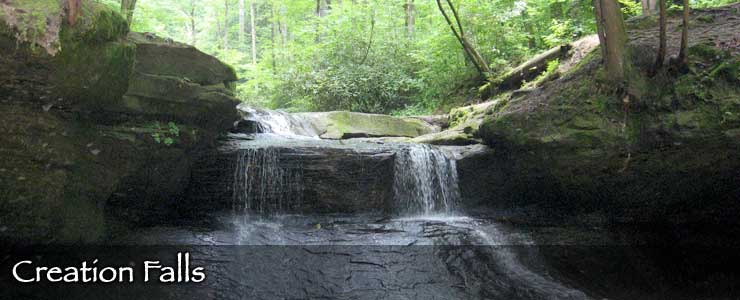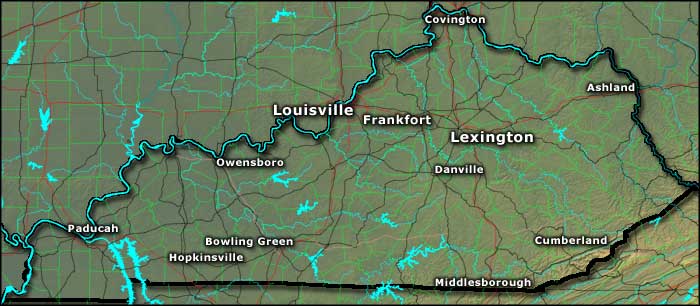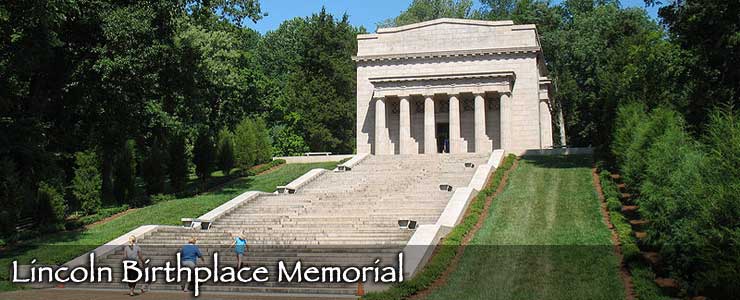 Photo of Kentucky State Capital courtesy of Wikipedia userid RXUYDC
Photo of the memorial at Abraham Lincoln's birthplace courtesy of Flickr userid Jamie,
CCA-by-SA 2.0 License
Photos of Creation Falls and Half Moon courtesy of Wikipedia userid Mrherbalwarrior,
CCA-by-SA 3.0 License
Other photos of Kentucky courtesy of Wikipedia userid Censusdata,
CCA-by-SA 3.0 License
Map courtesy of Cartesia MapArt US Terrain