Washington - The Evergreen State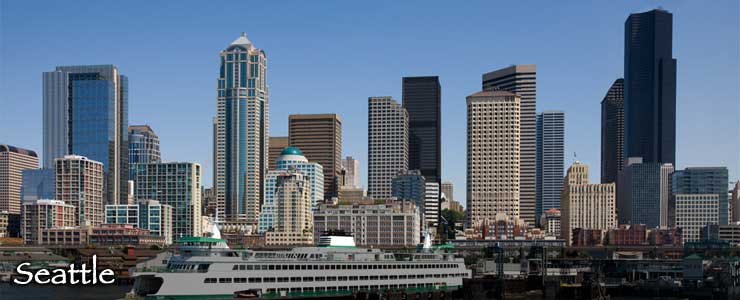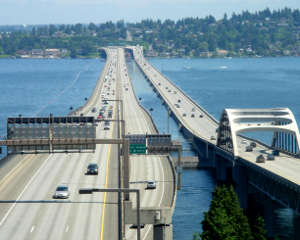 The only American state named after a president, Washington is a land of contrasts. There's a lot of mountain in the state, some of it high and dry, some of it high and very wet (much of the Olympic Peninsula is a veritable rainforest). East of the Cascade Mountains there are also some large, wide-open, high-latitude deserts and the incredible scenery of the Columbia River Gorge. Mount Baker set the world record for snowfall in a single season in 1999: 1,140 inches. Then there's the Hanford Reservation (a couple hundred miles south of Mount Baker) which averages between 6 and 7 inches of precipitation per year.
Nearly 60% of the human population of Washington lives in the Seattle Metropolitan Area.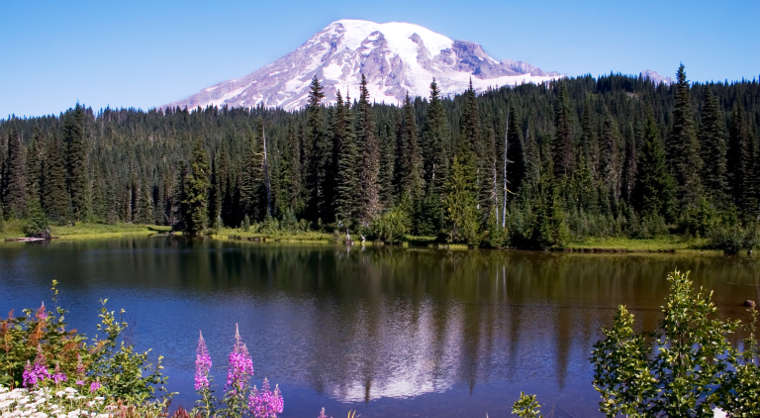 Mt. Rainier reflected in Reflection Lake
Fast Facts about Washington
Capital: Olympia
Largest City: Seattle
Became a State: November 11, 1889 : 42nd
Area: 71,342 square miles : 18th
Highest Point: Mount Rainier : 14,411'
Lowest Point: Pacific Ocean : 0'

Washington Population Demographics: 2010
Total Population
6,724,540
Hispanic or Latino
755,790
Non Hispanic or Latino
5,968,750
Hawaiian or Pacific Islander
40,475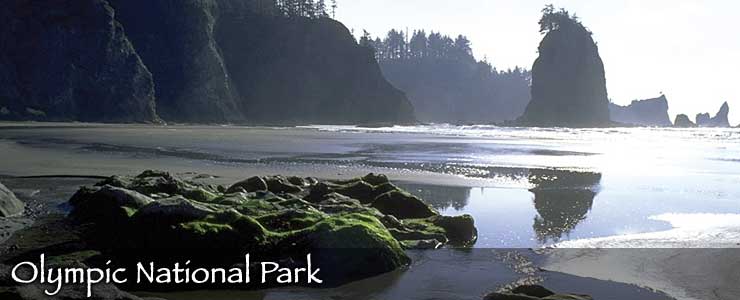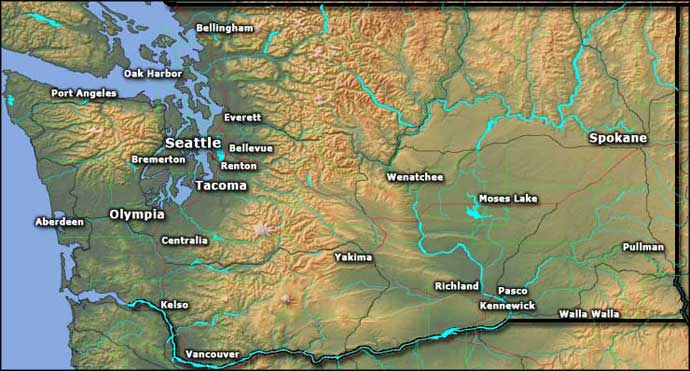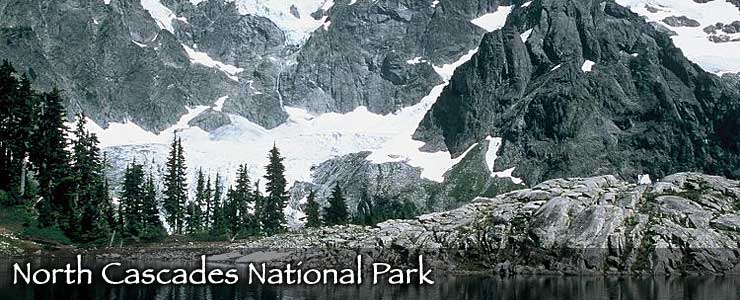 Photo of Mount Rainier courtesy of Wikipedia userid Kelvin Kay,
CCA-by-SA 3.0 License
Photo of the floating bridges courtesy of Wikipedia userd Tradnor,
CCA-by-SA 3.0 License
Photo of the Seattle Skyline courtesy of Wikipedia userid Jamies
Map courtesy of Cartesia MapArt US Terrain