Pend Oreille Scenic Byway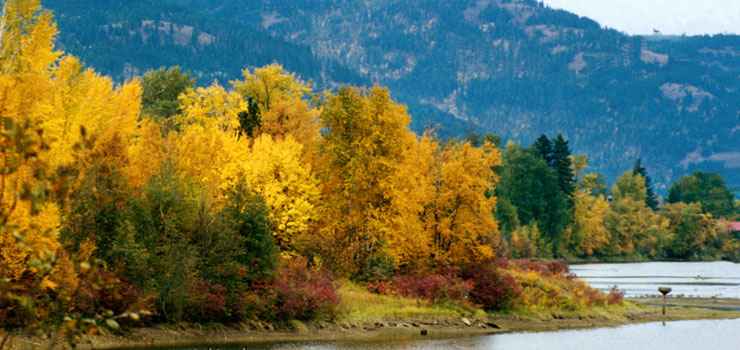 A fall view along the Pend Oreille Scenic Byway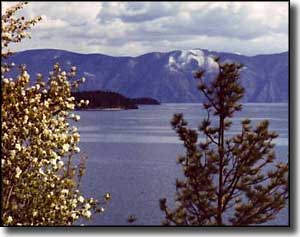 The Pend Oreille Scenic Byway is a 33-mile route that runs east from Sandpoint along Idaho Highway 200 to the Montana border. Most of the route is along the northern shore of Lake Pend Oreille, then along the Clarks Fork River when the lake runs out. This is a beautiful area with the large river and lake on one side and the forested mountains on the other.
At the corner in Sandpoint where the Pend Oreille Scenic Byway begins, you'll also find the beginnings of the Wildhorse Trail Scenic Byway and the Panhandle Rivers Historic Passage (both parts of the International Selkirk Loop).
The landscape in this area of Idaho was shaped by the glaciers during the last Ice Age, then by the catastrophic floods from prehistoric Lake Missoula that washed down the valley of the Pend Oreille to the Columbia River and formed the channeled scablands of the Columbia Plateau. Lake Pend Oreille is a remnant of those floods, left in a depression in the ground between the mountains. This is an area rich in recreational resources so just because the scenic byway isn't all that long... you've got to check out what's available in the surrounding area.
The first trading post in Idaho was built in 1809 by trappers working under David Thompson of the Northwest Fur Company. They built that trading post near what is now "Hope." Most of the other towns along the byway were founded beside railroad sidings after the Great Northern Railroad built through the area in the 1880's. For many years, they shipped timber and wood products on the trains passing through. These days, the timber business has dropped way off but tourism and recreational activities have picked up considerably with every kind of accommodation available from primitive campsites to condos to five-star lakeside resorts.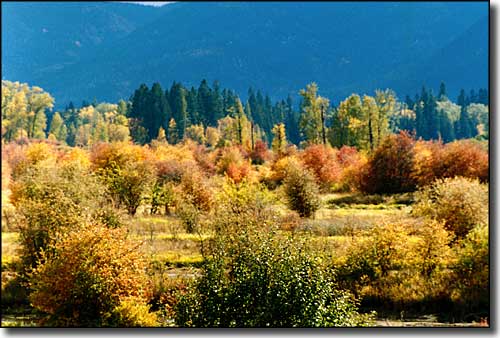 In the Johnson Creek area of the Clark Fork River Delta
Upper and lower photos courtesy of Steve Klatt, © 1999 by Midas Management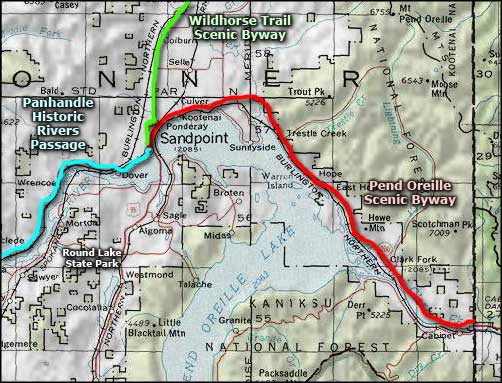 Related Pages
Map courtesy of National Geographic Topo!