Top of the Rockies Scenic Byway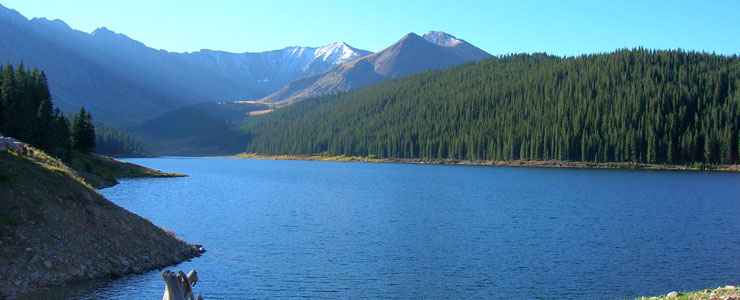 The Tenmile Range from Top of the Rockies Scenic Byway
The Top of the Rockies Scenic Byway crosses the Continental Divide twice and traces the Arkansas River nearly to its source near Fremont Pass. At the heart of the Top of the Rockies Scenic Byway at 10,200 feet, Leadville is the highest incorporated community in America and is surrounded by 14,000 foot peaks. The area is full of gold and silver mines and some of the most spectacular scenery in Colorado.
South of Minturn you'll come across the remains of Camp Hale. Camp Hale is where the famous 10th Mountain Division of the US Army trained for combat during World War II. After the war, the 10th Mountain Division veterans are the people who are primarily responsible for establishing skiing as a viable winter sport in this country and for building the very first big ski areas and resorts in America. I salute them for their bravery, their honor, their dedication to their country, and to their knowledge of how to do things right and have a really good time in the winter. Some of the camps and cabins these men built for use in their training missions are still in use at various places along the Continental Divide Trail.
At the north end of State Route 91 is the resort town of Copper Mountain with an excellent 18-hole golf course and some of the best skiing in the United States. Minturn is an old mining town (no, it's not a resort community) in the Eagle River Valley. Red Cliff was a gold mining town before the gold strikes at Leadville (but what really made Leadville was the silver, lots and lots of silver). Twin Lakes is another old mining town in the very heart of extreme Rocky Mountain alpine splendor: a drive through here when the leaves are in full fall colors will knock your socks off.
I drove this route to get these photos in late September. The weather was excellent, the trees were in color, the views were spectacular, too many of the folks on the road were in far too much of a hurry...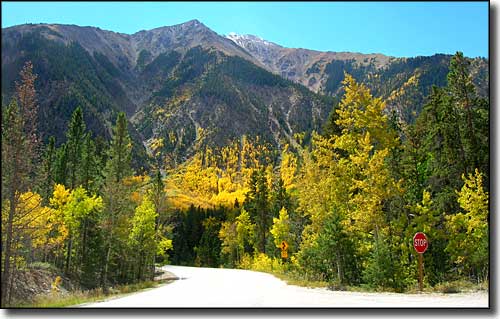 The view west at Twin Lakes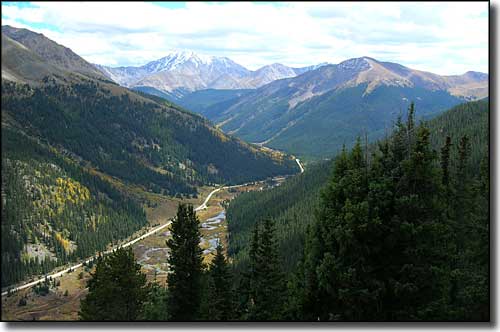 The view east from the summit of Independence Pass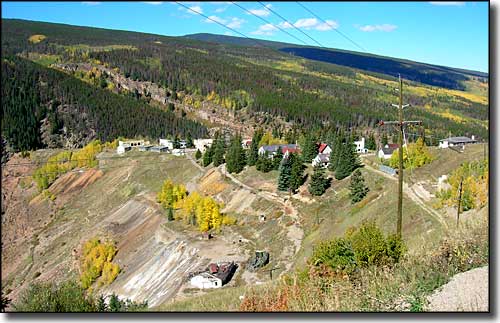 Ghost mining towns line the route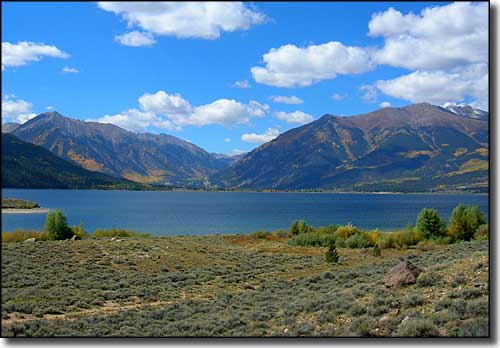 The view west across Twin Lakes Reservoir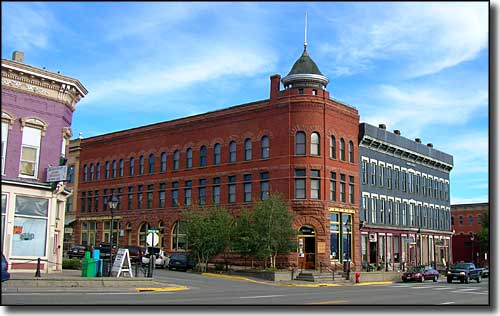 Victorian architecture in downtown Leadville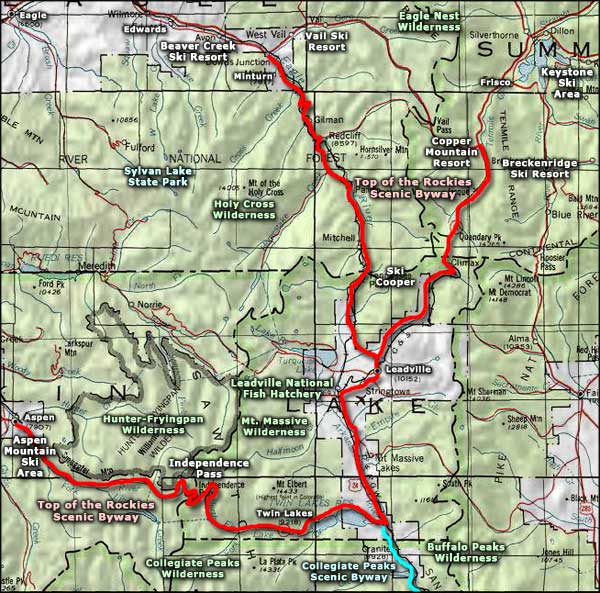 Related Pages
Map courtesy of National Geographic Topo!