Leadville National Fish Hatchery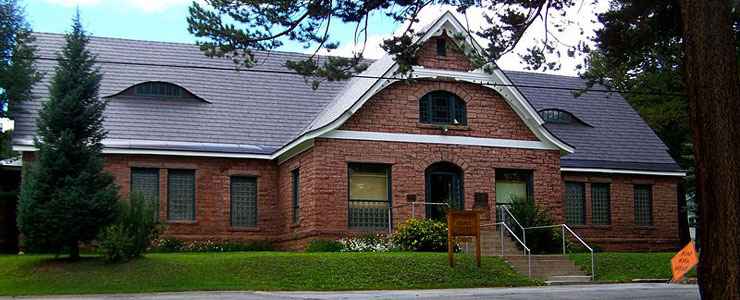 Leadville National Fish Hatchery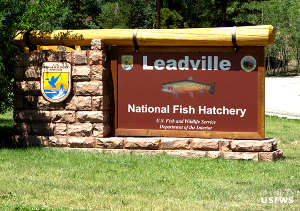 Leadville National Fish Hatchery was established in 1889 on 3,072 acres of subalpine property just west of Leadville, Colorado. I don't know that a better place for the breeding of trout exists... The water is cold and clean, the air fresh and sources of native Cutthroat trout nearby. Hatchery-bred fingerlings were being distributed around the Western states by 1891 and within a couple years, fingerlings and eggs were being shipped to places in Argentina, Japan, Germany, Russia and France.
These days, the Leadville National Fish Hatchery uses its 16 raceways and 20 nursery tanks to raise species like the Snake River cutthroat trout, greenback cutthroat trout and rainbow trout. In a normal year, the hatchery will distribute between 125,000 and 200,000 fish around Colorado alone with more fish going to places scattered from Washington to Maine.
Whirling disease was discovered at the hatchery in 1995. That led to the construction of eight new concrete raceways and a new water treatment plant. All the earthen-bottom ponds were retired from use because the contamination there couldn't be cleaned up. The facility was certified whirling disease free in 2006.
In addition to the hatchery experience, visitors can hike the nature trails on the property, some of which give access to the mountain trails that lead through the surrounding wilderness area and onto nearby Mount Massive. Wildlife on the property includes deer, elk, pine martins, fox, porcupines, hawks, eagles, jays, mountain blue birds, waterfowl and assorted migratory songbirds.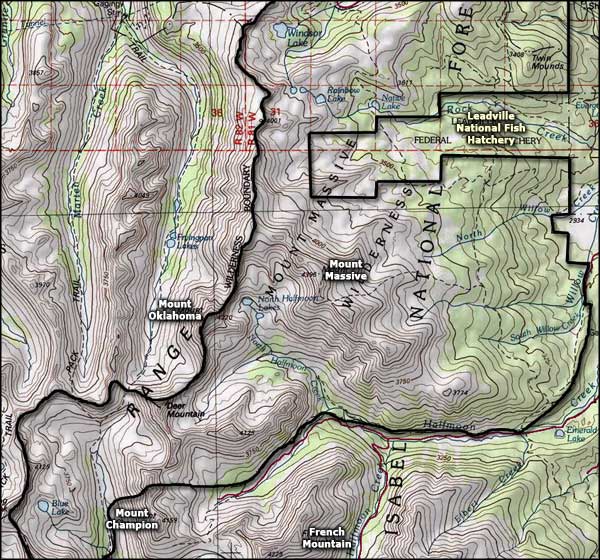 Leadville National Fish Hatchery map
Leadville National Fish Hatchery
US Fish & Wildlife Service
Upper photo courtesy of Wikipedia userid Footwarrior,
CCA-by-SA 3.0 License
Upper left photo courtesy of Stephanie Raine, USFWS
Map courtesy of National Geographic Topo!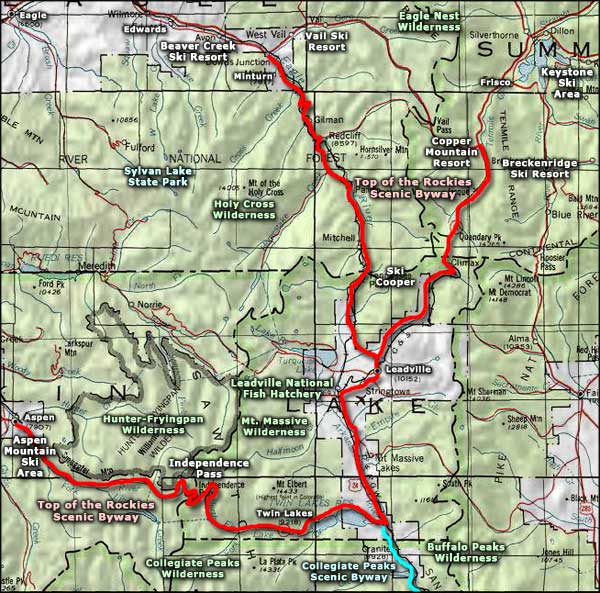 Related Pages
Map courtesy of National Geographic Topo!