San Isabel National Forest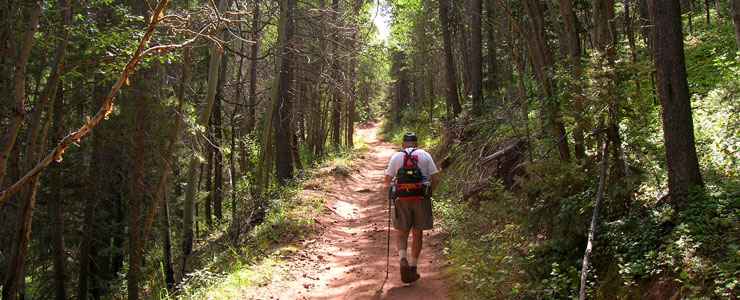 Hiking a trail in the Spanish Peaks Wilderness
San Isabel National Forest is one of what was eleven National Forests in Colorado (several have since been combined administratively so there's only seven left). The Forest includes over one million acres of beautiful scenery with snow-capped mountain peaks, spring wildflowers, autumn colors, crystal clear mountain lakes, and clear blue skies to enjoy.
Prior to the establishment of the Forest, the presence of American Indians, Spanish Land Grants, homesteading, and the discovery of gold and silver were important in shaping the land. The lands originally set aside as Forest Reserve in 1902 were renamed the San Isabel National Forest in March, 1907. From 1907 until 1945 the Forest grew steadily in size as several other Forests and additional lands were integrated into it. Today the Forest is administered by three District Offices and the Supervisor's Office.
The Forest is bounded on the west and north by the Continental Divide and on the east by Pike National Forest. The Wet Mountains, Collegiate Peaks, Sawatch Range, Spanish Peaks and the Sangre de Cristo Mountains provide a variety of scenery. Elevations range from a low of 5,860 feet to the top of Mt. Elbert, Colorado's highest at 14,433 feet. The high elevations account for the comfortable summer temperatures and the year-round snow on some of the higher peaks.
Black bear, mule deer, elk, bighorn sheep, mountain goats, wild turkey, and mountain lions are among the animals and birds that make the Forest their home.
With almost 800 miles of hiking trails, several ski areas, nineteen peaks over 14,000 feet, several scenic byways, numerous roads and highways, campgrounds and picnic areas, the Forest provides challenges and opportunities for everyone.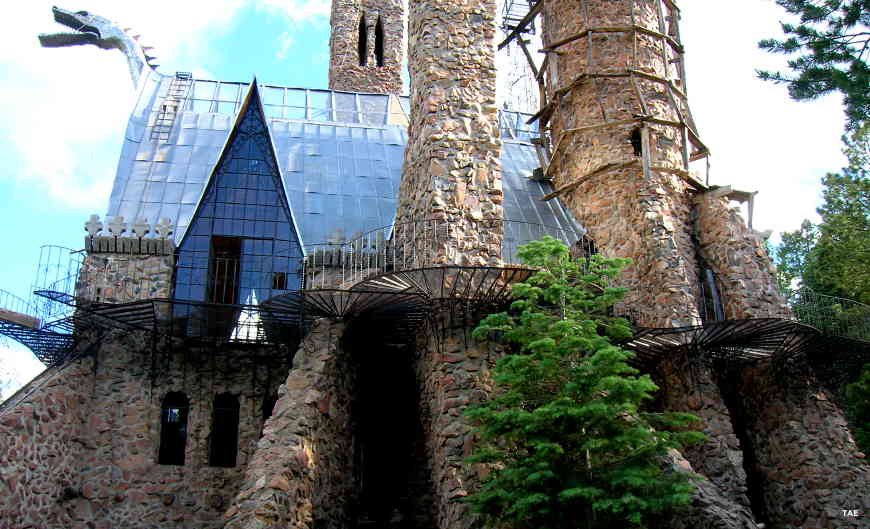 Bishops Castle, on an inholding in San Isabel National Forest in the Wet Mountains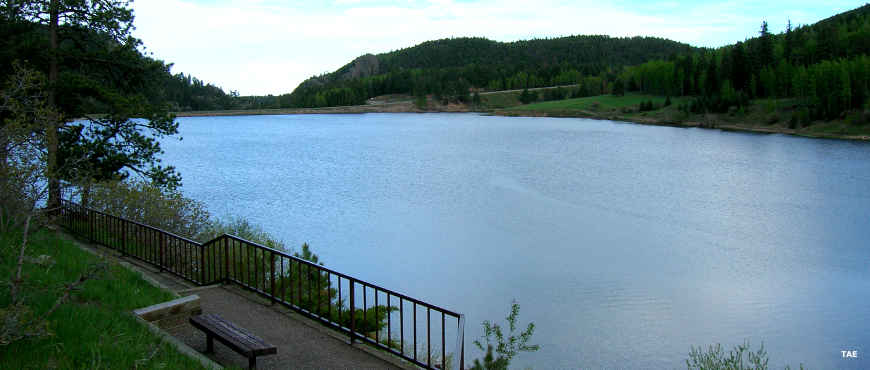 Lake Isabel in the Wet Mountains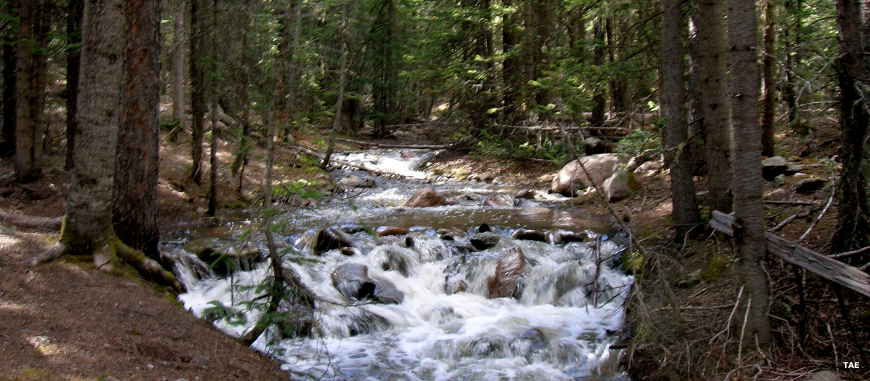 Typical mountain stream on San Isabel National Forest

The West Spanish Peak
San Isabel National Forest
US Forest Service
2840 Kachina Drive

,

Pueblo

,

CO

81008
719-553-1400
- TDD: 719-553-1404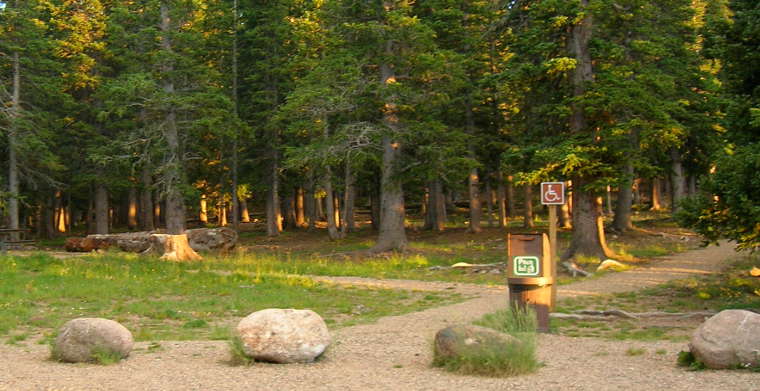 In the campground on Cordova Pass