Sky Island Parkway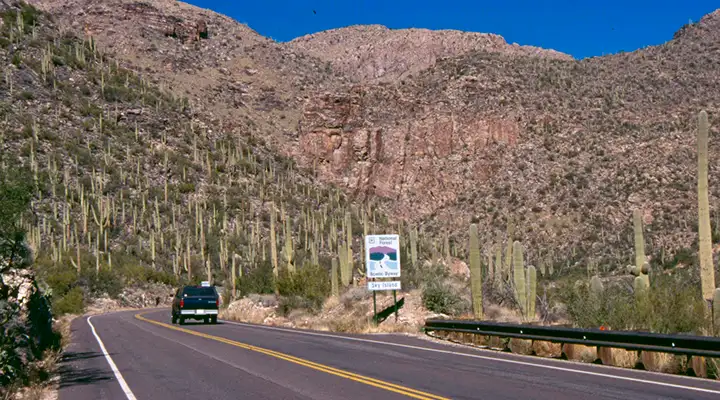 At the foot of Sky Island Parkway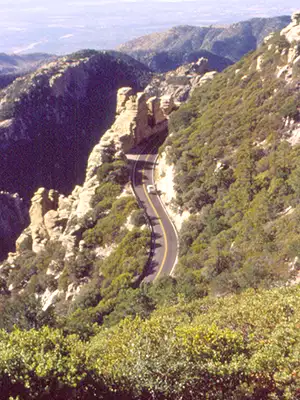 Sky Island Parkway is a 27-mile drive up the Catalina Highway to the summit of Mt. Lemmon (9,157'). The Sky Island Parkway is wholly contained within Coronado National Forest and offers access to Pusch Ridge Wilderness and Mount Lemmon Ski Valley. This is a place where you can drive up the hill and go snow skiing in the morning (the summit of Mount Lemmon normally receives more than 200" of snow every winter), then return to town and go golfing in the afternoon. At the same time, the views are simply spectacular as the Santa Catalina Mountains are truly a "sky island" (meaning: mountains high enough that remnant conifer and aspen forests have survived here since the period of warming after the last Ice Age, mountains separated by wide expanses of the desert floor below). From different overlooks along the route you can catch views of most of southern Arizona and on really clear days, as far south as mountain ranges in northern Mexico.
As you drive the Sky Island Parkway, you'll be passing through life-zones that run the gamut from Sonoran Desert dry to wet sub-alpine forest. This is the area where the Rocky Mountains meet the Sierra Madres and the Sonoran Desert meets the Chihuahuan Desert. That overlap makes for a remarkable diversity of wildlife and vegetation.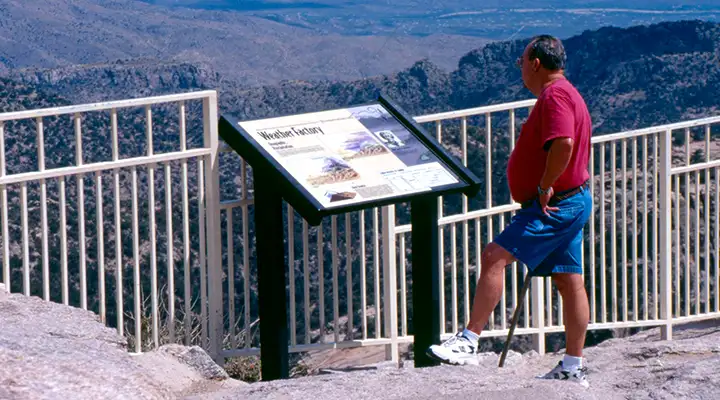 At Windy Point Vista

Photos courtesy of the US Forest Service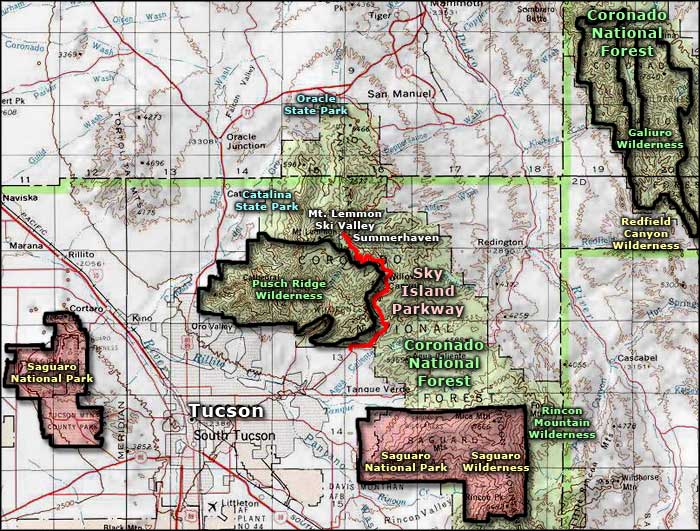 Related Pages
Map courtesy of National Geographic Topo!