Brandywine Valley Scenic Byway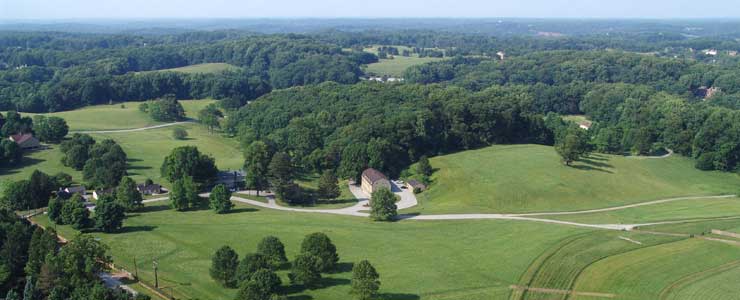 Chateau Country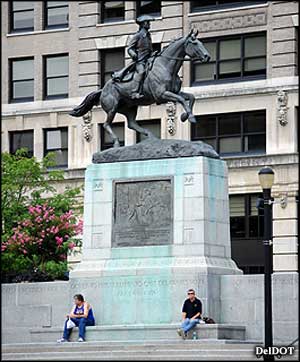 Rodney Square in Wilmington
The Brandywine Valley is often referred to as "Chateau Country" because of the number of historic sites, glorious gardens, magnificent estates and good museums. This landscape has also been significantly influenced by the DuPont family dynasty and their various city-side and country-side constructions in the valley. The Brandywine Valley is also significant because of its contributions to the American industrial scene over three centuries.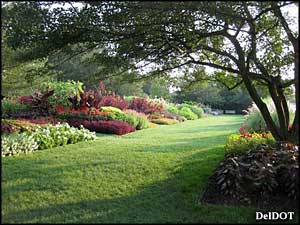 Longwood Gardens
The water flowing in lower Brandywine Creek powered many mills in the early 18th century and its close proximity to the Port of Wilmington made the area a favorite among manufacturers of those days.
In the late 18th century, the Wilmington-Kennett Turnpike became a zone where wealthy industrialists of those days created parks, buildings and cultural institutions. In the early 20th century, the focus shifted to Rodney Square in downtown Wilmington. Around the Square was the Hotel du Pont, the Federal Courthouse, the US Post Office (now home to Wilmington Trust) and the Wilmington Institute Free Library. Between Rodney Square and the Pennsylvania line you'll find numerous early 20th century American country estates with magnificent landscaped gardens.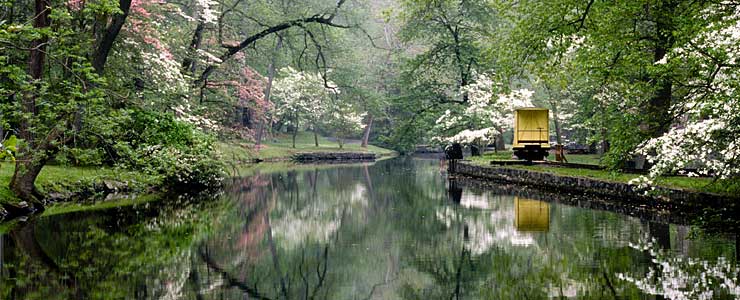 Along the Hagley Mill Race

Photo of Chateau Country countryside courtesy of Rick Darke
Photo of Hagley Mill Race courtesy of the Hagley Museum
Other photos courtesy of the Delaware Department of Transportation