Crowley's Ridge Parkway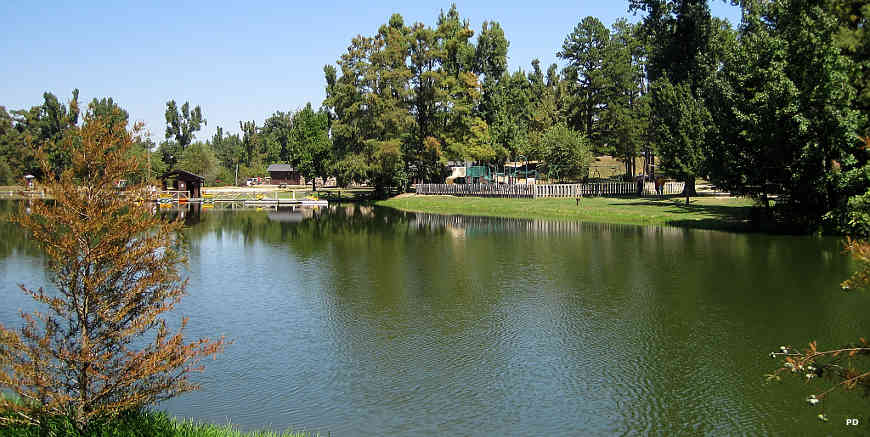 At Crowley's Ridge State Park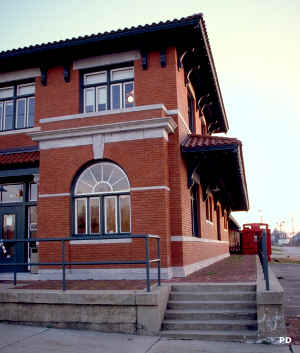 The Delta Cultural Center
Crowley's Ridge Parkway is a 212-mile route following Crowley's Ridge, a geological anomaly running north-south in northeastern Arkansas and the bootheel of Missouri. More than 95% of the route is in Arkansas.
The Arkansas section became a designated state scenic byway in 1997, then became a National Scenic Byway in 1998. The Missouri section byway designation was in 2000.
In both states the route of the Parkway follows federal, state, county and municipal roads and streets, seemingly at random. The only indicators that a driver may be on the right route are the National Scenic Byway signs along the way.
A few miles of the Parkway route are shared with the Great River Road National Scenic Byway and the Arkansas Delta Byways group oversees both within the Arkansas state lines.

Attractions along Crowley's Ridge Parkway
Arkansas State University Museum
Bootheel Youth Museum
Campbell Historic District
Chalk Bluff Battlefield Park
Crowley's Ridge Nature Center
Crowley's Ridge State Park
Delta Cultural Center
Gunnels Hill Civil War Cemetery
Hemingway-Pfeifer Museum
Hopkins School Interpretive Site
Jim Morris State Park
Lake Frierson State Park
Lake Poinsett State Park
Malden Historical Museum
Park in Archaeological State Park
Village Creek State Park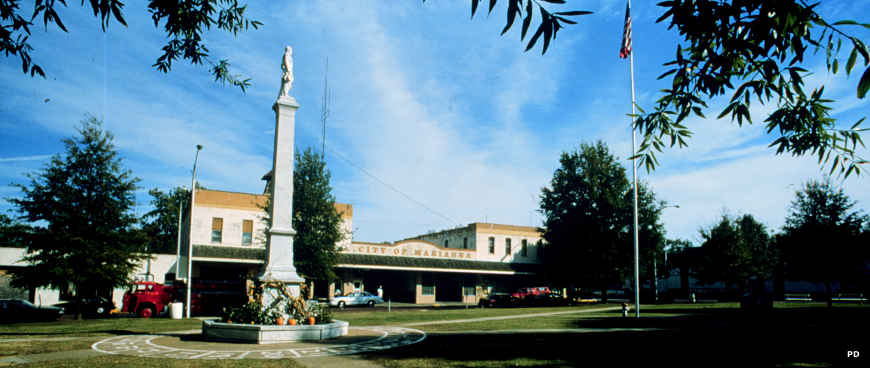 Marianna Town Square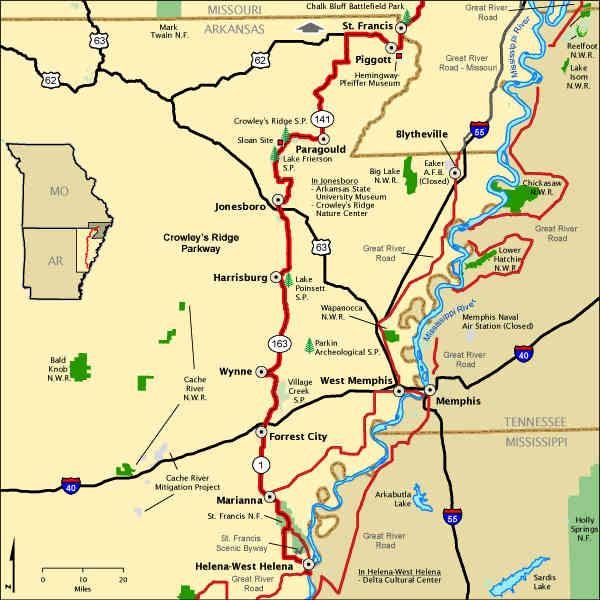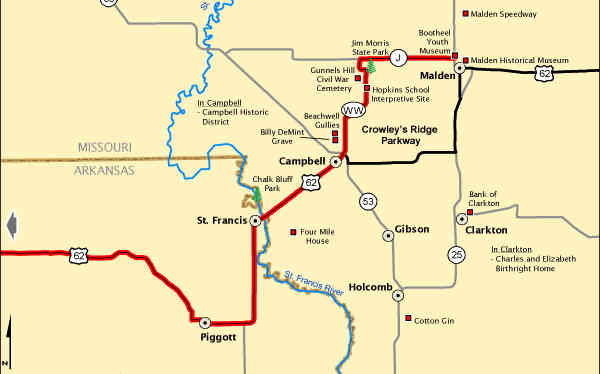 Map of Crowley's Ridge Parkway in Missouri
Photos are in the public domain, courtesy of Arkansas Delta Byways
Maps courtesy of the FHWA