Red Rock Scenic Road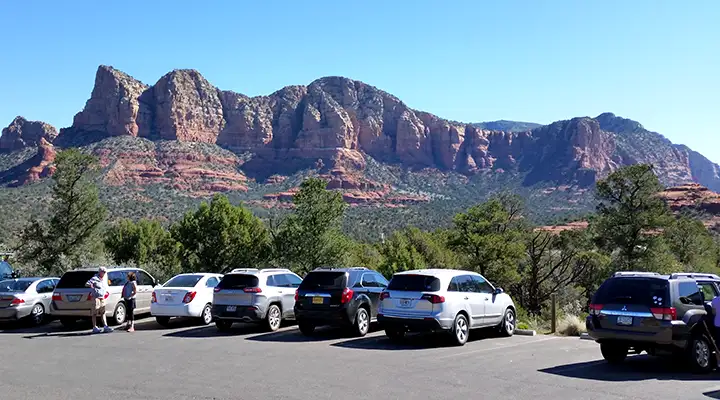 Typical view in a parking area along the Red Rock Scenic Road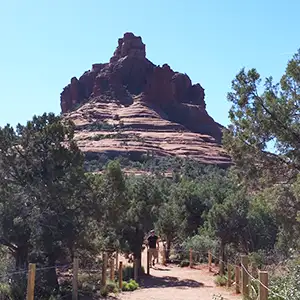 Red Rock Scenic Road is a 7.5-mile route along State Road 179 connecting Oak Creek Village with Sedona in Arizona's famous Red Rock Country. This is a journey through landscape that was first laid down maybe 200 million years ago when the whole of the Southwest was buried deep beneath desert sands. Since then, it has been ocean bottom and beach front several times until now, it is part of the canyon country at the southern edge of the Mogollon Rim/Colorado Plateau. The Colorado Plateau was lifted up as a single fault block about 60 million years ago and what we see today is what's left after all those years of erosion.
This is an area where residential subdivisions butt directly up against designated wilderness, where mountain biking/hiking/horseback riding trails angle off into the canyons everywhere and in all directions. A lot of the countryside that isn't built on is part of Coconino National Forest. Red Rock Scenic Road itself is a divided one-and-two-lane highway with pullouts at each of the trailheads along the way. There are stop lights at each end of the road but in the heart of the route the intersections are handled with roundabouts. The impact from tourism is high and as large as some of the parking areas are, there are usually more cars looking for parking. But should you find parking in a suitable area along the road, you can be into the heart of the red sandstone in a matter of minutes.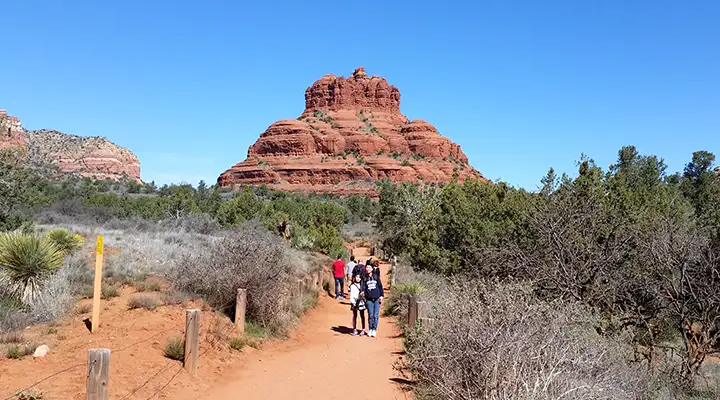 Bell Rock, just off the Red Rock Scenic Road
A view of Munds Mountain Wilderness in the distance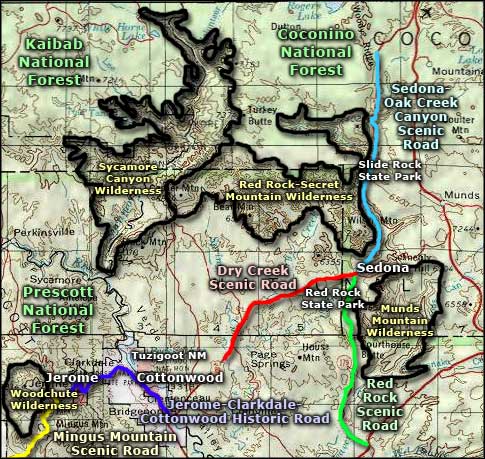 Related Pages
Map courtesy of National Geographic Topo!