North Country National Scenic Trail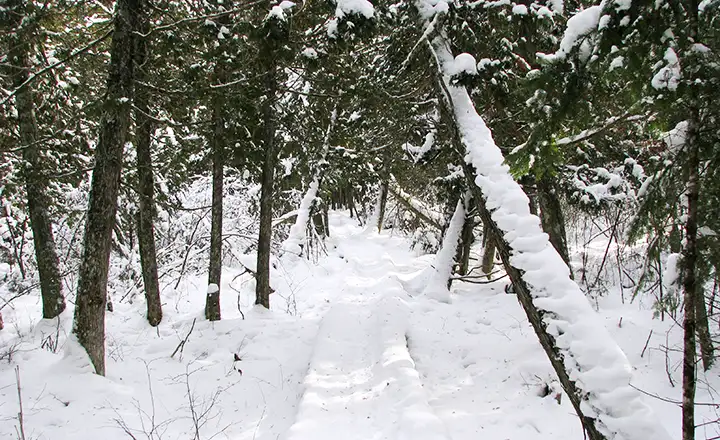 A winter view along the route of the North Country National Scenic Trail in Wisconsin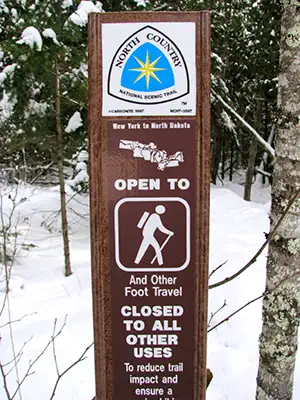 At about 4,600 miles in length, the North Country National Scenic Trail is the longest of the eleven National Scenic Trails established by Congress in 1980. Along that route the Trail passes through more than 160 public land units including forests, parks, wildlife refuges, historic sites, scenic attractions and game areas. As of 2010, only about 2,100 of those trail miles were certified complete.
The eastern end of the trail is northeast of Albany at Crown Point State Historic Site, only a few miles from both the Appalachian National Scenic Trail and Vermont's Long Trail. The North Country Trail works its way westward from there to central New York, then turns south, then west and passes through Finger Lakes National Forest. It connects with the Baker Trail across northwestern Pennsylvania to the Buckeye Trail, a long route that works its way south and west almost to the Ohio River near Cincinnati before splitting from the Buckeye Trail and turning north to follow Ohio Rails-to-Trails projects to meet with new trail built in Michigan. Traveling north through Michigan, the Trail eventually passes over Mackinac Bridge to the Upper Peninsula where it turns west and takes a route close to the southern shore of Lake Superior before crossing Wisconsin and northern Minnesota to end at Lake Sakakawea State Park in North Dakota.
The centerpoint of the North Country National Scenic Trail is near Lowell, Michigan. Lowell is home to the North Country National Scenic Trail Headquarters and Visitor Center.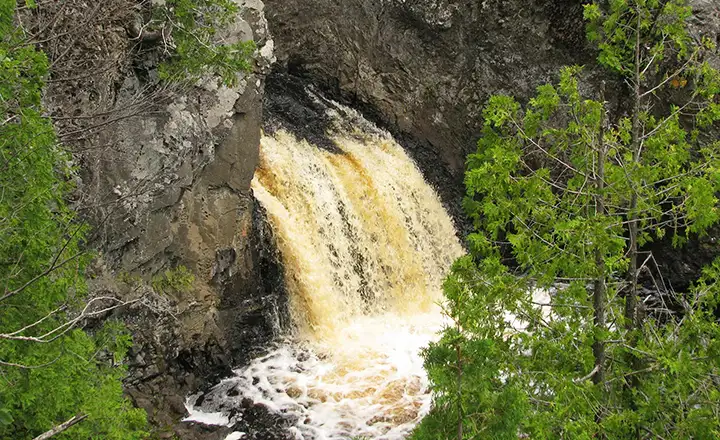 The North Country National Scenic Trail passes by Wren Falls in Wisconsin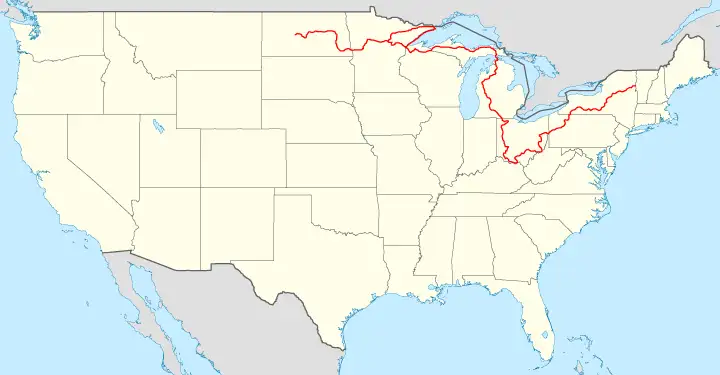 Route of the North Country National Scenic Trail
North Country National Scenic Trail
National Park Service