Unalakleet Wild & Scenic River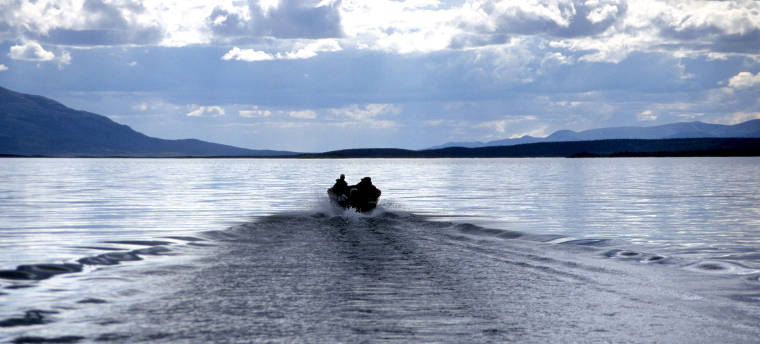 Boating on the Unalakleet Wild & Scenic River
The Unalakleet River arises in the Kaltag Mountains and flows southerly for about 90 miles to empty into Norton Sound on the Bering Sea. The Wild & Scenic River designation applies to the upper 80 miles of the river. The Iditarod National Historic Trail parallels the river for quite a distance to the coast.
The Unalakleet is known for the quality of its fishery: Arctic grayling, char and king and silver salmon. Headwaters of the Unalakleet are in the Nulato Hills. The Nulato Hills are rolling hills along the divide that separates water flow from the Yukon River Basin and the Norton Sound drainage. The river is swift and channelized through the Nulato Hills, then slows and meanders once it reaches the valley floor.
The river played a part in the early development of Alaska as the Russian-American Company established an early trading mission near the mouth of the river at Unalakleet. In later years many gold-seekers traveled up the Unalakleet, traversed the Kaltag Portage and continued on to mining camps on the Seward Peninsula. After that came telegraph lines, then mail routes...
Upper photo courtesy of the Bureau of Land Management