Selawik Wild & Scenic River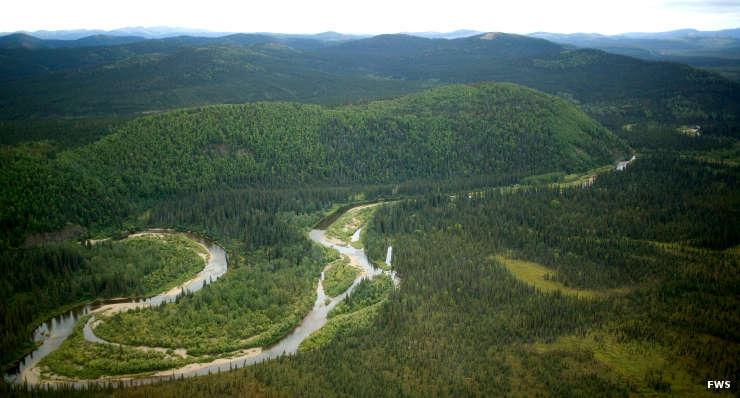 The upper Selawik River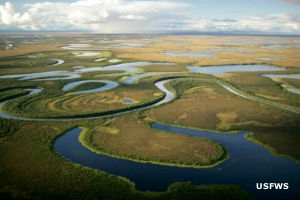 Selawik River wetlands
For 160 miles upstream of the confluence with the Kugarak River, the Selawik is a designated Wild & Scenic River. The entire river is contained within the bounds of Selawik National Wildlife Refuge. Near the upper end of the river, almost at the eastern boundary of the refuge, is Selawik Hot Springs, a natural hot springs with flowing mineral water hot enough to cook food in.
The landscape of the upper Selawik, in the area of the Wild & Scenic River designation, is composed of hills and small mountain ranges treed in a boreal forest. The lower portion of the river is a slow meander through miles and miles of tundra. The river finally empties into Selawik Lake, just south of the village of Selawik. Most floats on the river last for seven days but a trip from the headwaters to Selawik takes 14-16 days, if it's June and the weather is good. The river straddles the Arctic Circle and is usually ice-free from June through September.
The Selawik River is most known for the quality of the fishing and the abundance of wildlife. The Selawik Valley is an important summer nesting area for many species of waterfowl and the river itself sees a large run of sheefish every fall. The valley is also an important seasonal migration corridor for the 500,000+-animal Western Arctic Caribou Herd.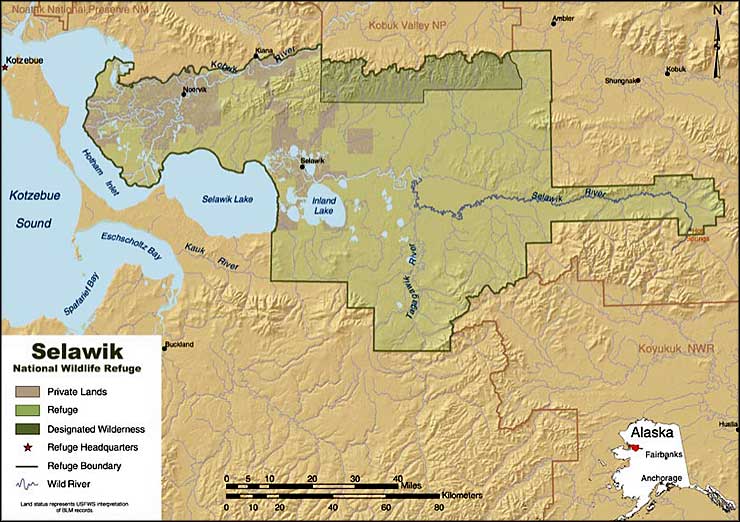 Upper photos and map courtesy of the US Fish & Wildlife Service