Amargosa Wild and Scenic River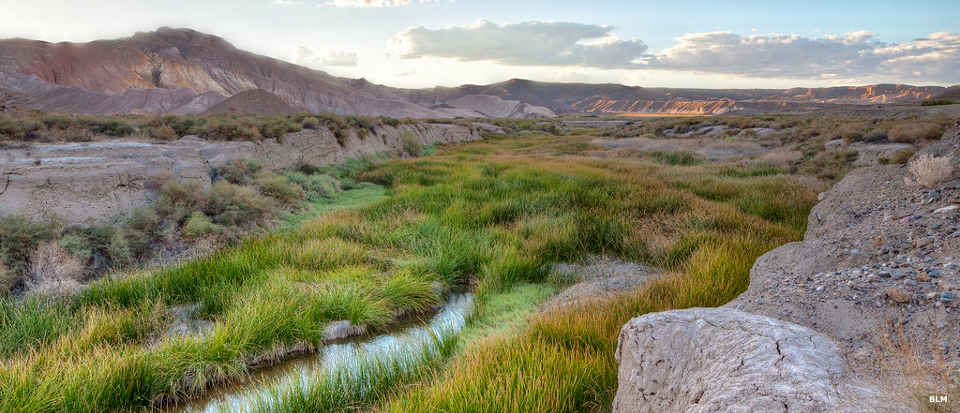 In the Amargosa River Area of Critical Environmental Concern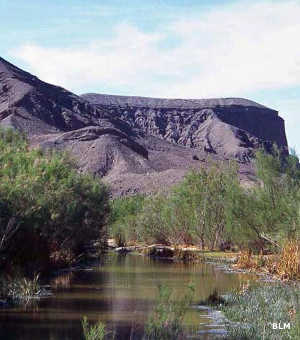 Along the Amargosa River
The Wild and Scenic River designation covers about 26 miles of the Amargosa River in the south end of Tecopa Valley in the eastern Mojave Desert: 7.9 miles Wild, 12.1 miles Scenic and 6.3 miles Recreational. The Bureau of Land Management created an Area of Critical Environmental Concern/Natural Area in the area to further protect the rare, threatened and endangered species of plants and animals found there. Also in the area are the Tecopa Hot Springs, a series of natural hot springs that have been frequented by humans for 8,000 years or more.
The Amargosa River begins in Nevada near Ash Meadows National Wildlife Refuge and flows south to cross through the Kingston Range Wilderness before turning north and flowing into Death Valley National Park where it sinks into the sand. The stream flows year round and offers a long and braided riparian corridor across near-barren desert for nearly its entire length.
Due to the location and the wide variety of habitat, the Amargosa River Basin is a veritable bird magnet. More than 250 species of birds have been recorded on the property, along with several species of bats. There are more than a dozen species of mice and kangaroo rats plus coyote, badger, cottontail, black-tailed jackrabbit, bobcat and gray fox. The area is also home to the Amargosa vole, an endangered burrowing mammal. In the Kingston Range area a herd of Nelson's bighorn sheep visit the streambed. Further north is a small herd of wild mustangs that hang out around the stream.
The Area of Critical Environmental Concern is similar to a wilderness area in that no mechanized equipment is allowed off-road but the ACEC is crossed by several paved roads and most wildernesses are not. There are plans to expand the hiking opportunities in the Tecopa Valley but for now there are several trails that lead to sites in the area. In the early 1900's, the Tonopah & Tidewater Railroad passed through the area. Today, that old trackbed is the base for the Amargosa River Trail (through Amargosa Canyon) and provides access to the Slot Canyon Trail and to the Grimshaw Lake Watchable Wildlife Site.
The Old Spanish Trail traveled through Amargosa Canyon on its journey between Santa Fe, NM and Los Angeles, CA. In 1848 the Mormon Brigade passed through Amargosa Canyon on their way to Utah after being discharged from the Army in Los Angeles at the end of the Mexican-American War. For many years that pack trail was the main link between the Mormon colonies in southern California and the mother church in Utah.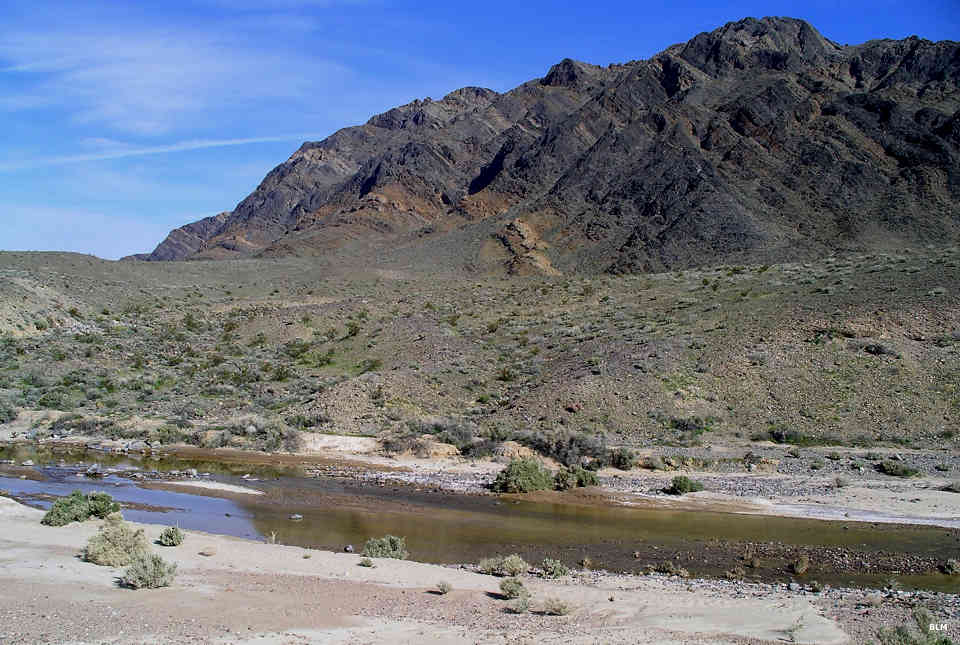 Along the Amargosa River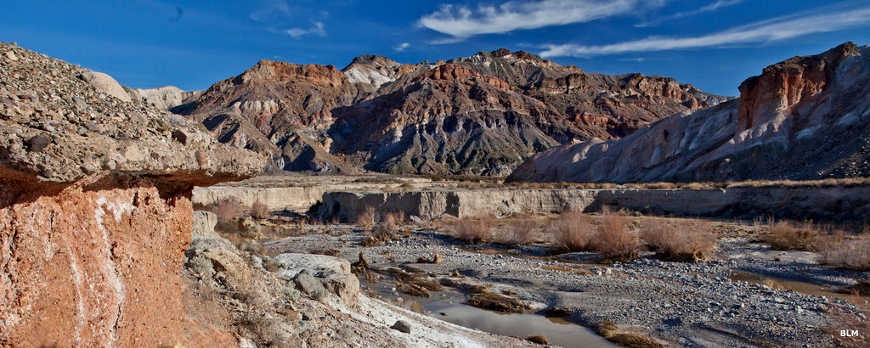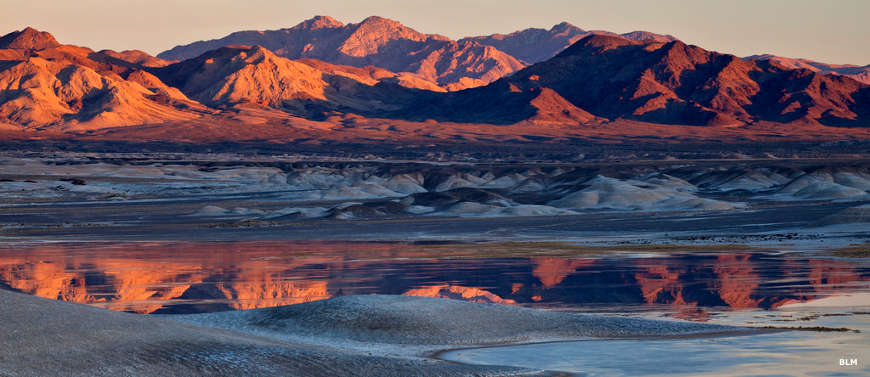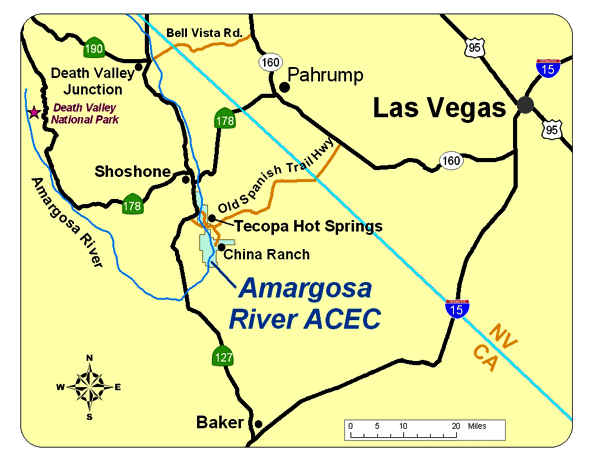 Photos and map courtesy of the Bureau of Land Management