Missouri National Recreation River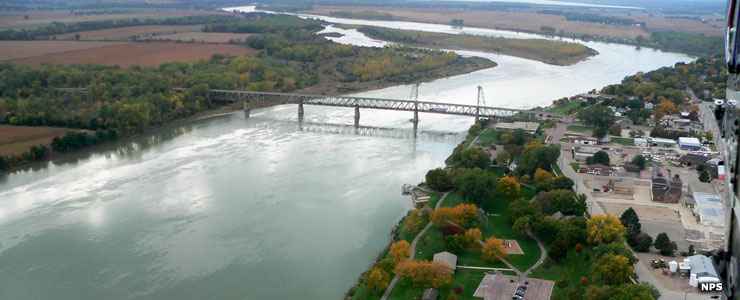 The Meridian Bridge across the Missouri River at Yankton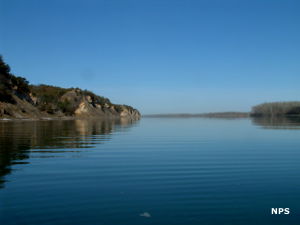 The Missouri National Recreation River is composed of two stretches of free-running river along the South Dakota-Nebraska State line. These two stretches of the river are among the last sizable stretches of the entire river that haven't been dammed or channelized, yet. Along the route of the recreation area you'll find the National Park Service partner-sites: Niobrara and Ponca State Parks and the Lewis & Clark State Recreation Area on the Nebraska side and the Randall Creek and Lewis & Clark State Recreation Areas on the South Dakota side.
Most of the partner sites run their own campgrounds. On the federal portion of the corridor, the Corps of Engineers manages two campgrounds (Nebraska Tailwaters and Cottonwood, both on the Nebraska side). There are additional campsites available at Clay County Park State Recreation Area west of Vermilion.
The Visitor Center for the Missouri National Recreation Area is located on Nebraska Highway 121 just southeast of Yankton at 55245 Nebraska Highway 121, Crofton, Nebraska 68730. That building also serves as a contact point for the Lewis & Clark National Historic Trail and as an office of the US Army Corps of Engineers, the group that is responsible for the construction and operation of all the dams along the Missouri. The visitor center is open from 8 am to 4:30 pm on weekdays year round. From Memorial Day weekend to Labor Day weekend that schedule expands to Sunday through Thursday from 8 am to 6 pm and Fridays and Saturdays from 8 am to 7 pm. From early November to mid-April, the visitor center is closed on weekends.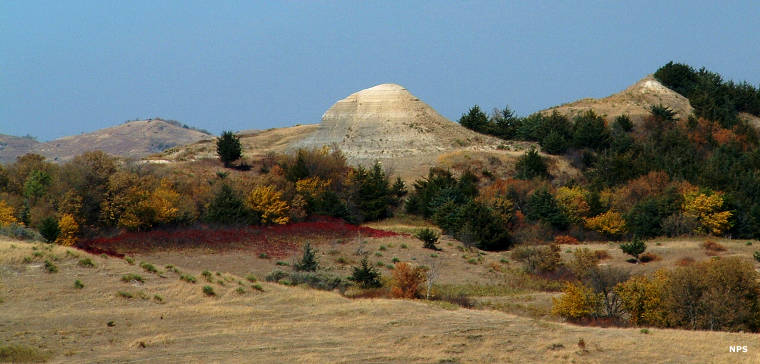 Spirit Mound, a sacred Native American site in the Missouri River Corridor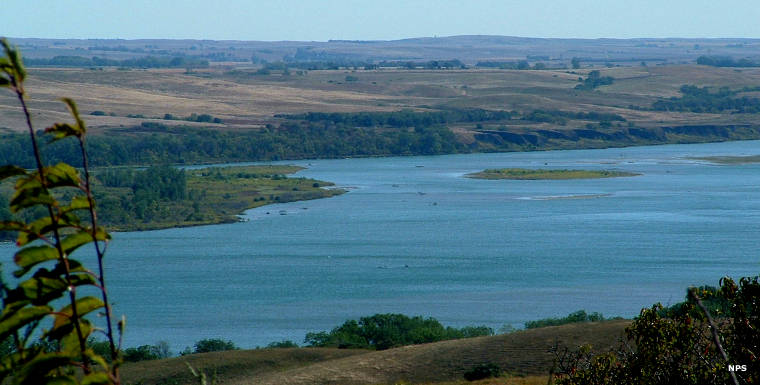 Aerial view of the Missouri River
Missouri National Recreation River
Photos and maps courtesy of the National Park Service.