White Clay Creek Wild and Scenic River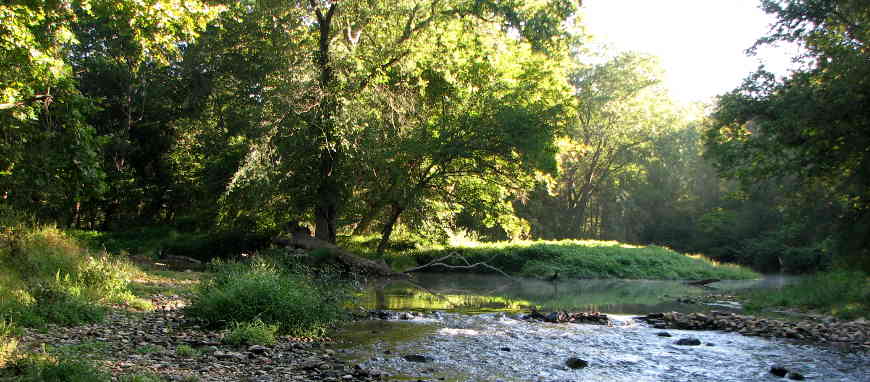 The confluence of the East and Middle Forks of White Clay Creek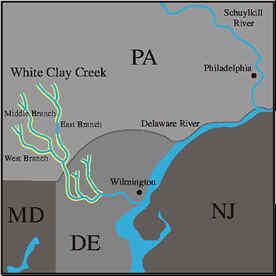 White Clay Creek
Wild & Scenic River
The White Clay Creek watershed is located in southeastern Pennsylvania and northwestern Delaware. The Wild & Scenic River designation arrived in 2000 and covers about 199 miles of the various primary and secondary tributaries of White Clay Creek in both states, virtualy everything above the confluence of the creek with the Christina River about 5 miles southwest of Wilmington at Churchman's Marsh.
Local citizens began urging the various governmental bodies to designate White Clay Creek as a Wild & Scenic River in the early 1990's and it was done in 2000, then expanded in 2014. The designation lists 31.4 miles of stream as Scenic and 167.6 miles as Recreational. A large portion of the watershed is contained in White Clay Creek Preserve on the Pennsylvania side and White Clay Creek State Park on the Delaware side, both properties mainly gifts from the DuPont family to the respective states. The Pennsylvania side is more rural, the Delaware side more urbanized. The Pennsylvania side more Piedmont (foothills and forests), the Delaware side more Atlantic Coastal Plain (essentially flat with fields and meadows).
Archaeological evidence found in the area suggests it has been inhabited for several thousand years. The confluence of the East and Middle Forks of White Clay Creek was the site of Opasiskunk, a Native American village inhabited from the Archaic Period (8,000 to 2,000 BCE) until the early 1700's. Today, there are more than 200,000 people living in close proximity to White Clay Creek and for many of them, White Clay Creek is their main source of drinking water.
White Clay Creek Wild & Scenic River is administered by the Philadelphia office of the National Park Service in partnership with the White Clay Creek Watershed Association.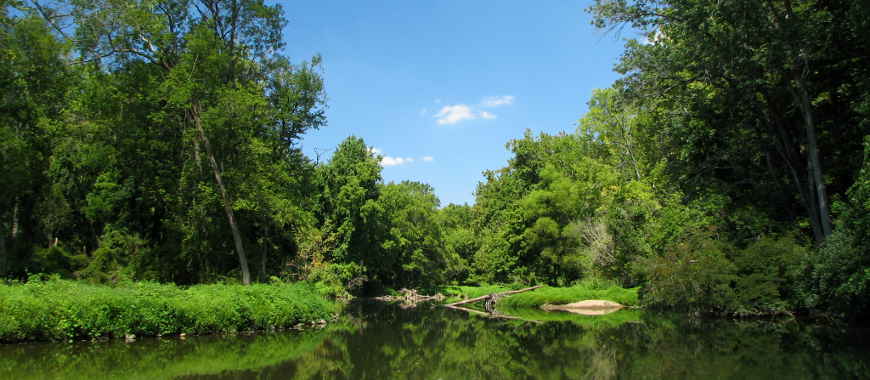 White Clay Creek near Newark, Delaware