John Wild & Scenic River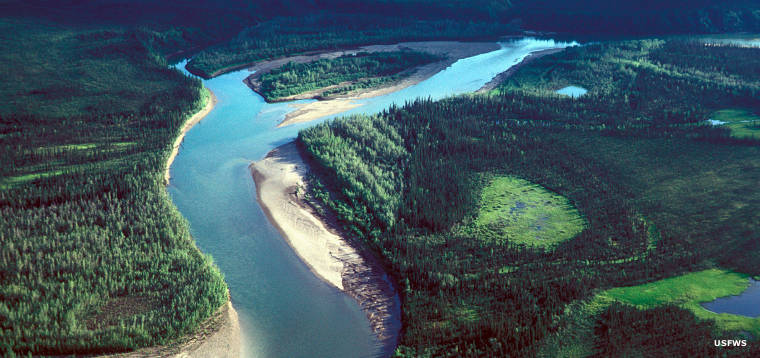 The John River near Bettles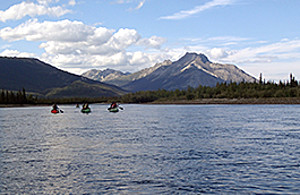 Floaters on the John River
The John River begins at Anaktuvak Pass in the Brooks Range and flows generally southwestward through a broad, glacier-carved valley until it empties into the Koyukuk River near Bettles, about 125 miles away. The Wild & Scenic River designation applies to the upper 52 miles of the river, that part within the bounds of Gates of the Arctic National Park.
The John River is a popular river for floaters, even though the upper 35 miles are rated Class III (for only the most experienced). Dangers along the river include sustained whitewater, swift currents, rocks, a dangerous 4-mile portage and the danger the river is too shallow to run. Below that upper part the river is rated Class II for the next 47 miles, then Class I for the final few miles to the Koyukuk.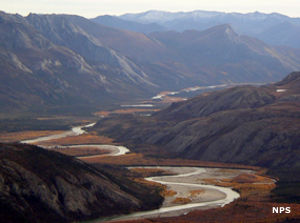 John River Valley
The valley of the John River is an important part of the Arctic Caribou Herd's annual migration. The herd crosses over Anaktuvuk (meaning: place of caribou droppings) Pass to summer grazing on the north slopes of the Brooks Range. Then they cross back south and head down the valley in the fall.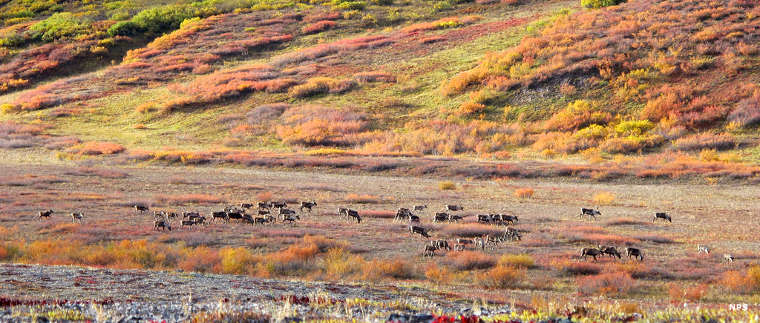 Caribou in the John River Valley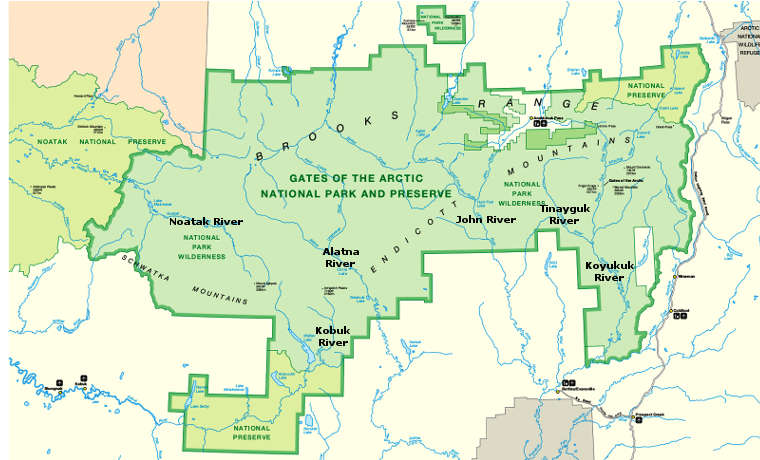 John National Wild & Scenic River
National Park Service

- Gates of the Arctic National Park
Rivers.gov: John River

Upper photos courtesy of the US Fish & Wildlife Service
Lower photos and map courtesy of the National Park Service