Alatna Wild & Scenic River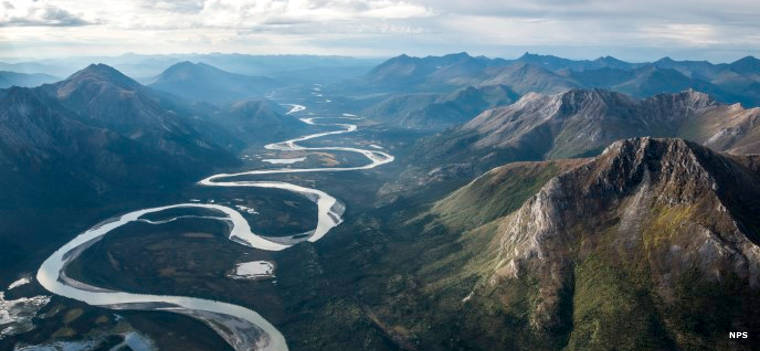 The Alatna River in the Endicott Mountains
83 miles of the Alatna River, the entire mainstem of the river within Gates of the Arctic National Park, was given the Wild & Scenic River designation in 1980. Full length of the river is about 184 miles.
The Alatna mainstem forms in the central Brooks Range and flows through the Endicott Mountains, past Circle Lake, the Arrigetch Peaks and Takahula Lake. This is a region of broad, glacier-carved valleys below rugged, craggy mountains. Not a lot of tree cover but lots of wildlife. The first 40 miles of the river are usually shallow and rocky with rapids in many places. Then the angle of drop relaxes near Circle Lake and stays relaxed downstream from there (one of the reasons many float trips begin with a float plane dropping people and equipment off at Circle Lake). Takahula Lake, a larger lake downstream from Circle Lake, is another popular put-in spot.
About 37 miles downstream from Circle Lake the river leaves the national park and crosses through the Helpmejack Hills before flowing down through the Alatna Hills to its confluence with the Koyukuk River near Allakaket.
The Alatna is a very popular float river with trips ranging from 4 to 14 days, depending on where you put in, where you take out and what the weather is doing. The float from Circle Lake to Allakaket is about 137 miles.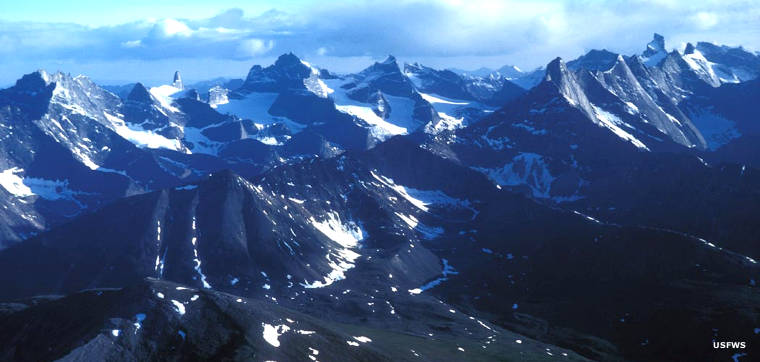 The Arrigetch Peaks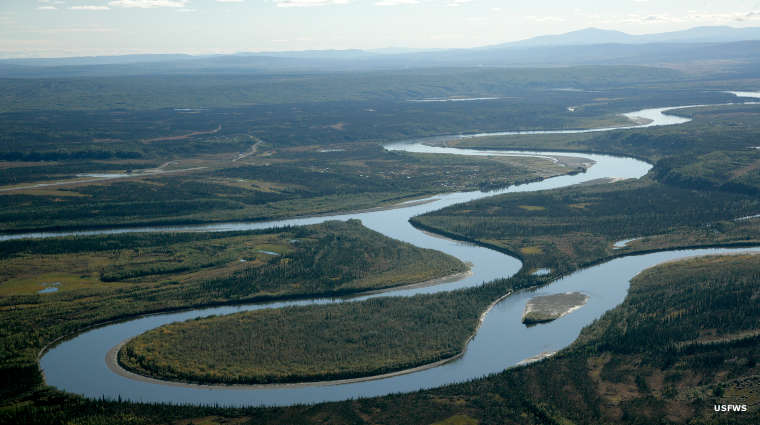 Confluence of the Alatna River with the Koyukuk River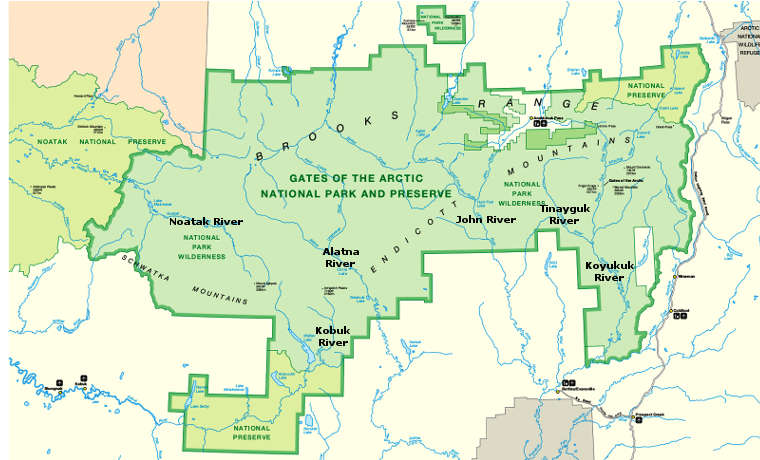 Upper photo and map courtesy of Sean Tevebaugh, NPS
Lower photo courtesy of Steve Hillebrand, US Fish & Wildlife Service
Bottom photo courtesy of the US Fish & Wildlife Service