Allegheny Wild and Scenic River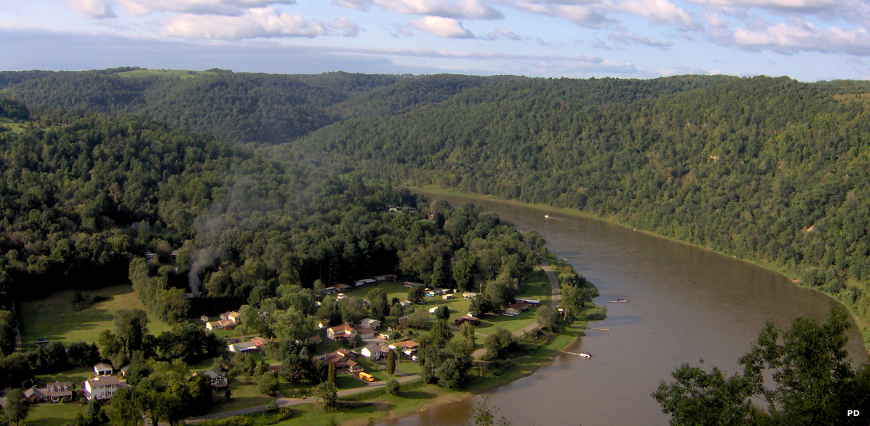 The Allegheny River
The Allegheny River is about 315 miles long, draining a basin in northwestern Pennsylvania and southwestern New York. By water volume, the Allegheny is the headwaters of the Ohio River. Of that 315 miles of river, about 86.6 miles were designated "Wild & Scenic, Recreational" in 1992. The river mileage is split into 3 sections:
From below Kinzua Dam 7 miles to the US Route 6 bridge in Warren
From Buckaloons Campground 48 miles downstream to the southern end of Alcorn Island (near Oil City)
From the sewage treatment plant south of Franklin 32 miles downstream to the refinery at Emlenton
Two stretches of the Wild & Scenic River run along the northwestern edge of Allegheny National Forest while the third section runs through Clear Creek State Forest. The entire Wild & Scenic River corridor is managed by staff at Allegheny National Forest headquarters. That said, there are a significant number of private holdings along the river so boaters and rafters need to take care of where they are coming to land and where they camp.
Allegheny Islands Wilderness is included in the Wild & Scenic River area.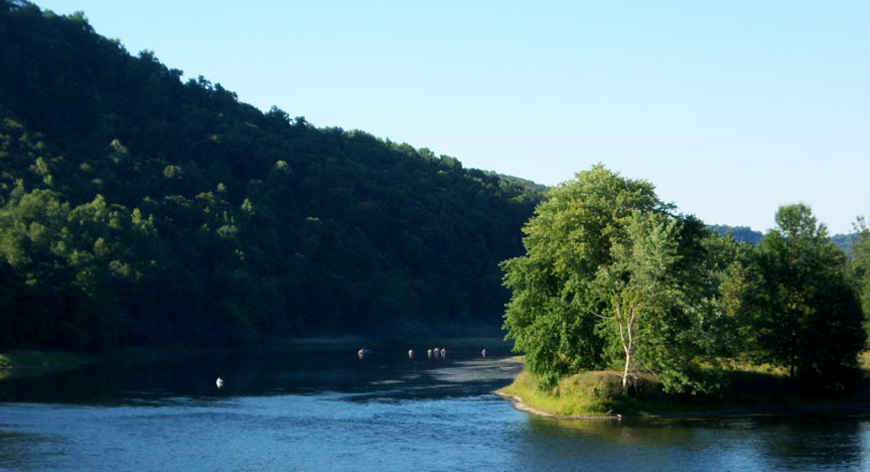 Boaters in the Allegheny Islands Wilderness area
Upper photo is in the public domain
Lower photo courtesy of Kirk Johnston