Sheenjek Wild and Scenic River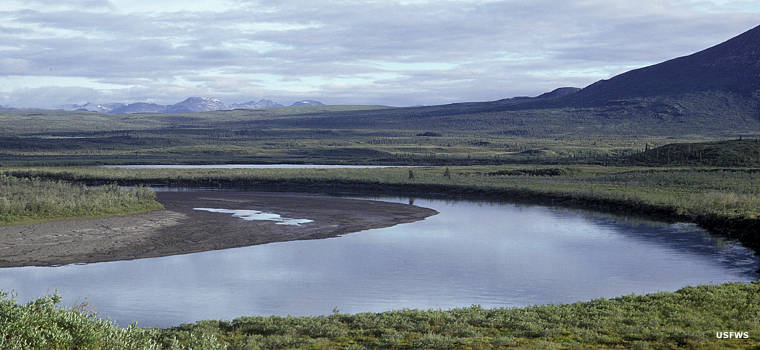 The Sheenjek River on Yukon Flats National Wildlife Refuge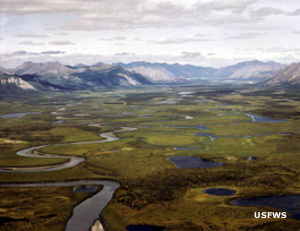 Sheenjek Wild & Scenic River
The Sheenjek River is glacier-fed, arising in the depths of the Romanzof Mountains and flowing southerly for about 200 miles to empty into the Porcupine River just above that river's confluence with the Yukon River. The Wild & Scenic River designation applies to that 160-mile section of the river that flows across the Arctic National Wildlife Refuge. The remainder of the Sheenjek is on Yukon Flats National Wildlife Refuge.
In the United States, that geographic location that is farthest from the nearest settlement, road, even established human foot trail, is in the Sheenjek Headwaters area.
The Sheenjek sees some amount of rafting traffic every year between June and September. The upper river is mostly rated Class II while the lower river is a slow and easy Class I. The upper Sheenjek is plagued with shallow, ever-changing and extremely braided channels while the lower river offers a dozen bears per mile in late summer and early fall. The whole length of the river suffers from overhanging vegetation and logjam hazards. Floaters also need to be aware that the upper part of the river is often not ice-free until mid-July and that can force some nasty portages in the early season.
The Sheenjek River Valley is a regular migration route used by the Porcupine Caribou Herd. The relative quiet of the area is broken in the fall as hordes of human hunters descend on the area in helicopters looking for various trophies to hang on their walls back home.
Photos courtesy of the US Fish & Wildlife Service