Duncan Creek Wild and Scenic River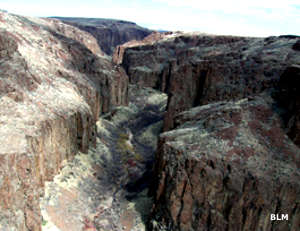 0.9 miles of Duncan Creek within Big Jacks Creek Wilderness is designated Wild & Scenic. That stretch of the creek runs from its confluence with Big Jacks Creek upstream to the wilderness boundary.
A product of extensive volcanic activity during the Miocene Epoch (24 to 5 million years ago), the region is part of the Owyhee Canyonlands, the largest concentration of sheer basalt/rhyolite canyons in the western United States. Other streams in the Big Jacks Creek drainage area also designated Wild and Scenic include Cottonwood Creek, Big Jacks Creek and Wickahoney Creek.
The wilderness area around Duncan Creek consists of plateaus and deep, rugged canyons with streams that provide habitat for redband trout, sage hens, mountain quail, mule deer, antelope, mountain lions, bobcats, coyotes and bighorn sheep. Duncan Creek itself flows nicely in the spring but dries into a string of pools in mid-summer and is not floatable at any time, not even in years of high snowmelt.
Most folks reach the area by traveling dirt roads around the eastern and southern sides of the wilderness area. The canyon itself drops below an otherwise relatively flat plain. There is a single established trail into the area of Duncan Creek but there are many trails left across the plains above the canyon by the many deer hunters who come to the area in season. There is an "official" trailhead at the top of the canyon but it feeds to an 8-mile route that is often lost as it winds its way down through the cliff bands to the bottom of Zeno Canyon. You'll want to have a good map and really good route-finding skills to get back.
Photos courtesy of the Bureau of Land Management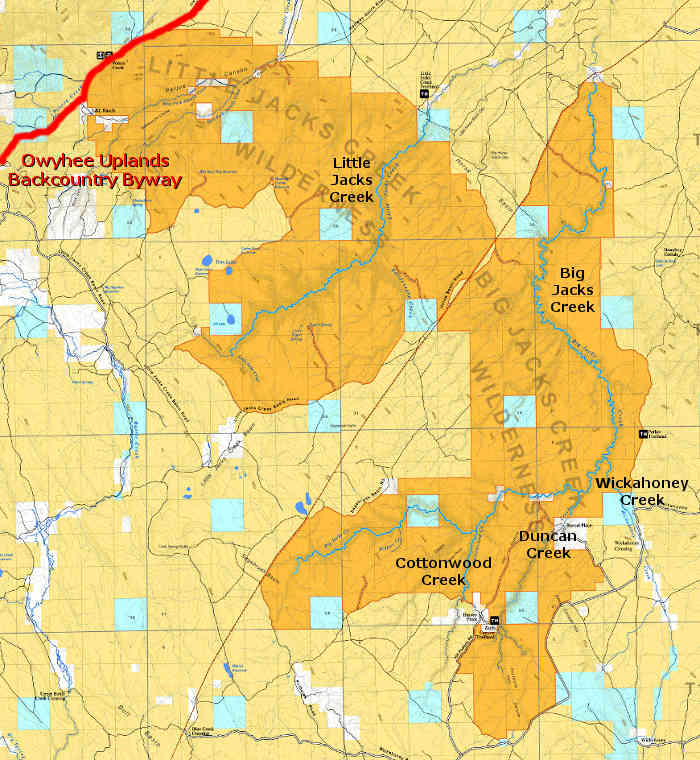 Related Pages
Map courtesy of the Bureau of Land Management