San Marcos de Apalache Historic State Park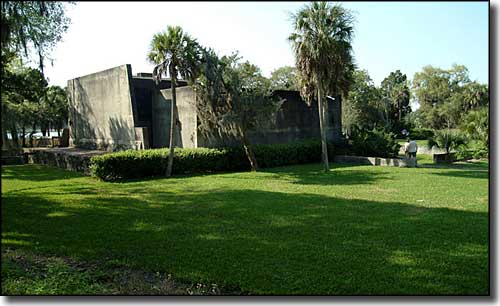 The museum at San Marcos de Apalache Historic State Park
The Spanish first arrived in this area in 1528 when Panfilo de Narvaez and his 300 men disembarked on the shore. However, the Spaniards didn't build their first fort until 1679. And that first fort was more of a glorified breastworks that they considered to be "bombproof" (it probably was in those days, too). They manned the fort off and on up until Florida was turned over to the United States for the last time in 1821. Andrew Jackson and his troops occupied the fort for a couple years around the time of the First Seminole War (1817-1818) when the property was still technically under Spanish control.
Today, what you'll see here is what remains of the old Spanish fort. A more modern museum has been built to display many of the artifacts that archaeologists have discovered here: things like pottery, tools, weapons and pieces of armor. The interpretive displays explain a lot about the natural and human history of the area. The property is also surrounded by St. Marks National Wildlife Refuge so you're going to find lots of real Florida wildlife and vegetation right outside the door. The state park offers a self-guided trail through the ruins, guided tours are available with two weeks advance notice.
This is a day use only park, and day use hours run from 9 am to 5 pm, Thursday through Monday except Thanksgiving, Christmas and New Year's Day. San Marcos de Apalache Historic State Park is located at the end of Old Fort Road, off State Road 363 in the town of St. Marks. There's no admission fee to the park but museum entry will cost folks 6 and older $2 each.
San Marcos de Apalache was designated a National Historic Landmark and was added to the National Register of Historic Places in November, 1966.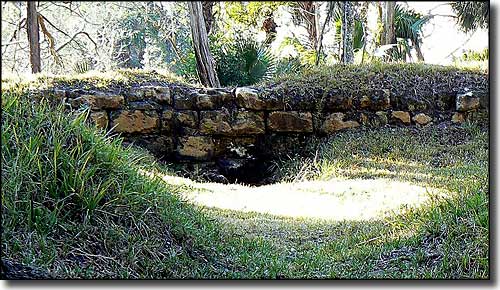 Part of the remains of the "bombproof" San Marcos de Apalache
San Marcos de Apalache Historic State Park
Upper photo courtesy of Diane Delaney
Lower photo courtesy of Tim Ross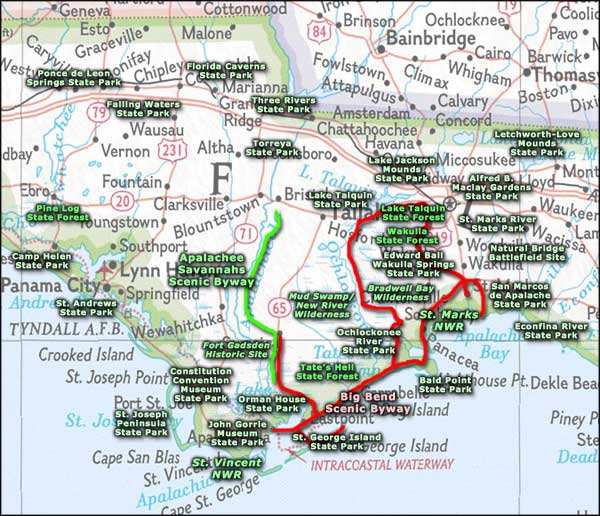 Related Pages
Area map courtesy of National Geographic Topo!