Constitution Convention Museum State Park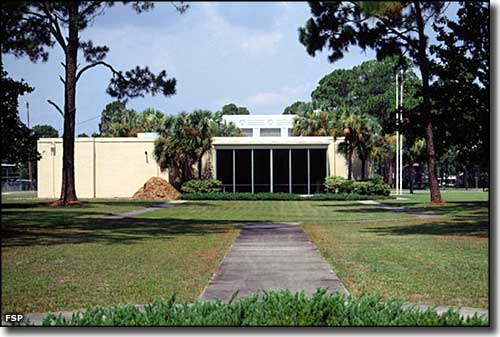 The Constitution Convention Museum itself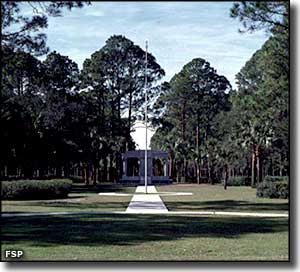 In 1838, the original settlement at St. Joseph was selected over Tallahassee to host Florida's first State Constitution Convention. The Constitution Convention Museum State Park that commemorates that event is comprised of 12 acres, but the museum only occupies a small part of that. 56 delegates from all over Florida Territory met here for that first convention, but it took four more conventions and a lot of debate to hammer out the final draft of the Florida State Constitution so that Florida could finally be admitted to the Union as the 27th state in 1845.
That original settlement at St. Joseph only lasted for nine years before being destroyed in a hurricane. What you'll see here today is a replicated convention hall with audio-animated mannequins representing William P. Duvall, David Y. Levy, Robert Raymond Reid and Thomas L. Baltzell in a realistic demonstration of the debate and process that shaped that first constitutional convention.
The museum visitor center is open Thursday through Monday from 9 am to noon and from 1 pm to 5 pm, except on Thanksgiving, Christmas and New Year's Day. The state park is located off US Highway 98 in Port St. Joe. Admission fees: $2 per person, children 5 and younger get in free (fees subject to change).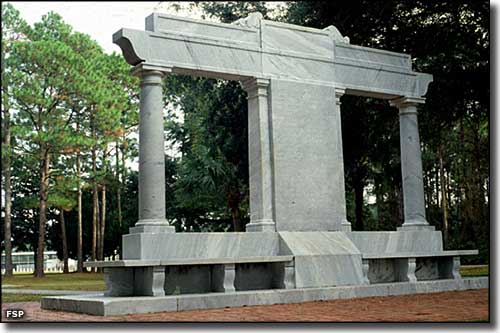 The marble Constitution Monument with the delegates names engraved, placed in 1922
Constitution Convention Museum State Park
Photos of the Constitution Convention Museum State Park courtesy of Florida State Parks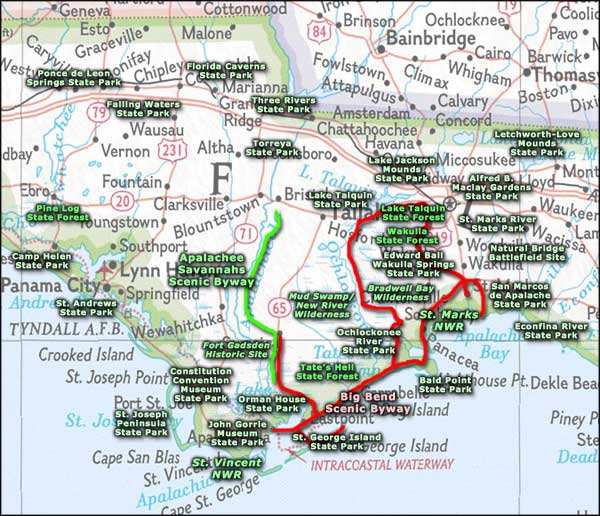 Related Pages
Area map courtesy of National Geographic Topo!