John Gorrie Museum State Park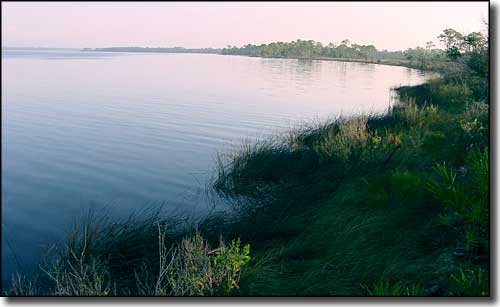 Apalachicola Bay
The John Gorrie Museum State Park offers a replica of the very first ice-making machine ever invented. Dr. John Gorrie was a young physician who came to the bustling seaport of Apalachicola in the early 1800's. While he served many years as the local doctor, he also served as city treasurer, bank director, town councilman and postmaster. However, due to all the subtropical swamps in the area, and the biting insects that bred there, Gorrie had a major concern with keeping all his yellow fever patients cool. So he became a pioneer in the fields of refrigeration and air conditioning, inventing an ice-making machine and getting the first U.S. patent for his process of mechanical refrigeration in 1851.
The museum also offers exhibits that chronicle the varied history of Apalachicola, once one of the mainstays of the Florida economic scene.
The John Gorrie Museum is open Thursday through Monday from 9 am to 5 pm, except Thanksgiving, Christmas and New year's Day. The museum is located in Apalachicola, on 6th Street, one block east of US Highway 98.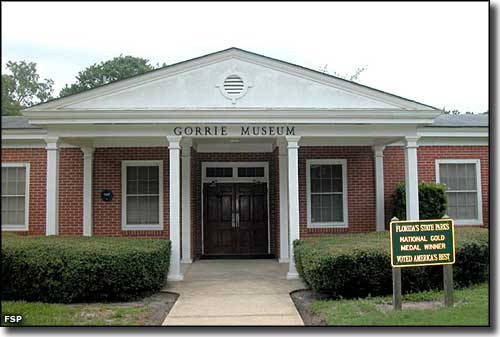 John Gorrie Museum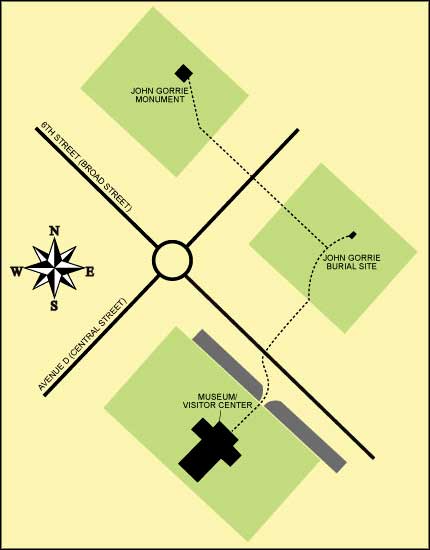 John Gorrie Museum State Park
Photo of Apalachicola Bay courtesy of Diane Delaney
Photo and map of the John Gorrie Museum courtesy of Florida State Parks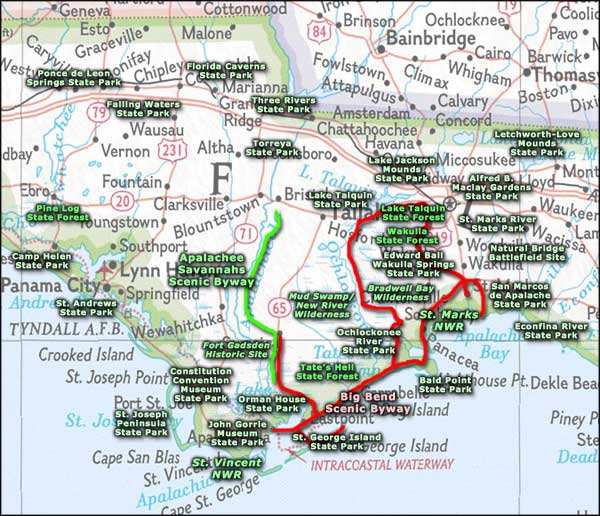 Related Pages
Area map courtesy of National Geographic Topo!