Falling Waters State Park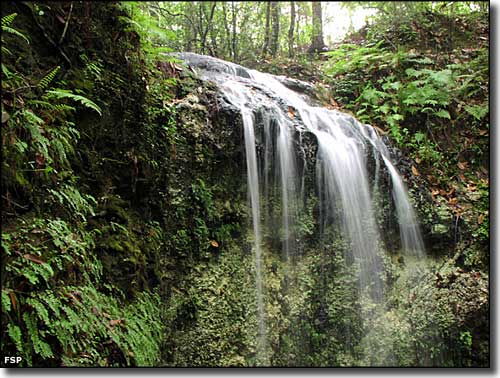 The waterfall at Falling Waters State Park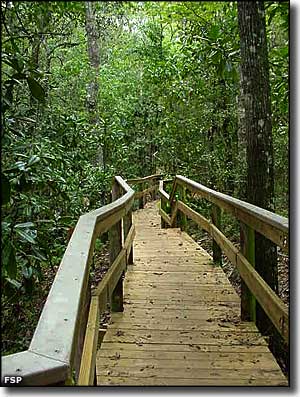 Falling Waters State Park is a 171-acre property located about 3 miles south of Chipley off State Road 77. This is where you'll find Florida's highest waterfall. Seasonal rains feed water into a series of seepage springs and sinkholes that lead to the waterfall. Falling Waters Sink is a 20-foot wide, 100-foot deep cylindrical hole in the ground where the small stream drops 73 feet to the bottom. From there, no one knows where the water goes (the joy of Florida's limestone geology with its many sinkholes).
Falling Waters State Park does offer other amenities, too: things like a beautiful butterfly garden that sees a lot of business in the times of monarch butterfly migration. There's also a swim beach on the lake and a well-appointed picnic area. There's an amphitheater, too, where park rangers sometimes host interpretive programs. And in the shady pine forest there's a full-facility campground.
Day use hours are from 8 am to sunset, 365 days a year. To get there, get off Interstate 10 at the Chipley exit and go about 3 miles south of Chipley on State Road 77. Turn left on the signed State Park Road to the park's entrance.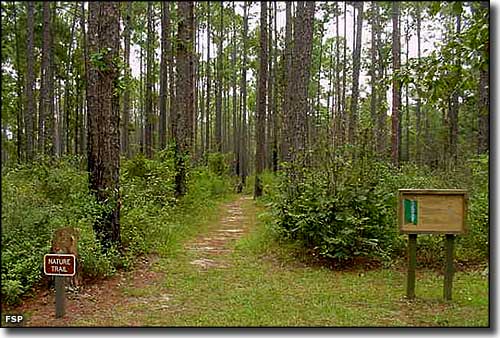 Trailhead for a nature trail near the campground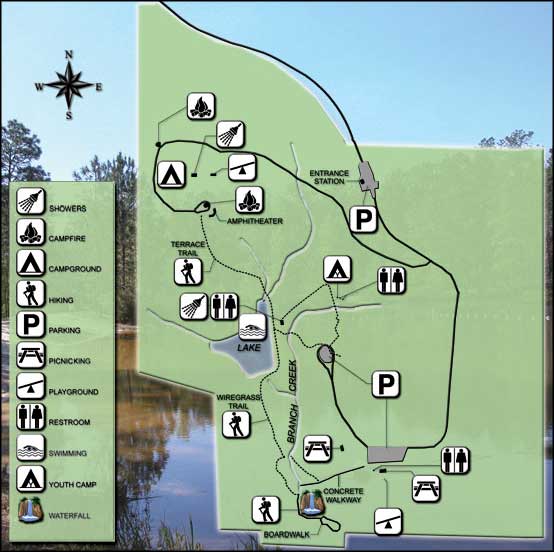 Falling Waters State Park
Photo of Falling Waters waterfall courtesy of Matt Paulson
Other photos and map courtesy of Florida State Parks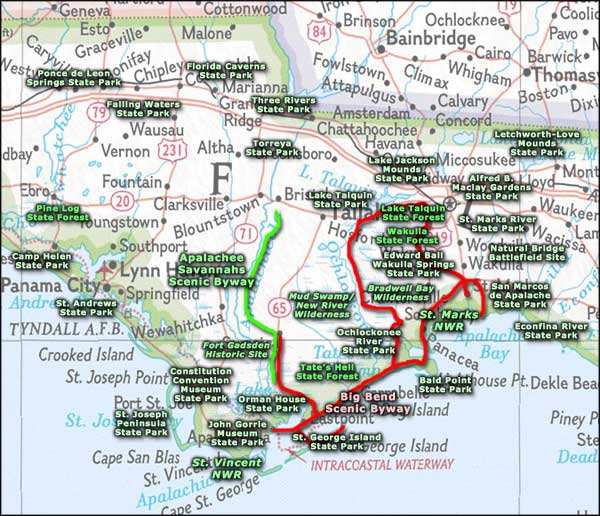 Related Pages
Area map courtesy of National Geographic Topo!