Ochlockonee River State Park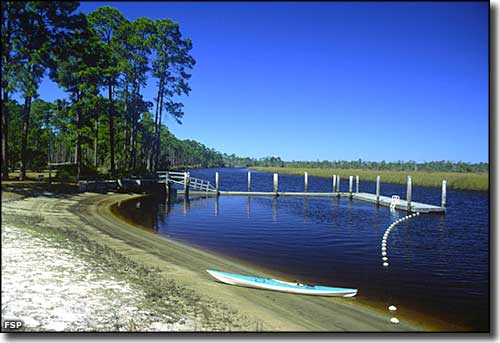 The boat landing at Ochlockonee River State Park
Ochlockonee River State Park sits at the confluence of the Ochlockonee and Dead Rivers. "Ochlockonee" means "Yellow Waters," indicating that this lower part of the river is a mix of fresh water and brackish tidal surge. There are several hiking trails in the state park and while hiking them, you might come across manatees, alligators, river otters, black bear, bobcat, white-tailed deer, white squirrels (not albinos but a regular gene mutation from gray squirrels) and some of the endangered Red-cockaded woodpeckers this area is justly famous for. Fishermen will find both fresh and salt water fish in the waters.
Ochlockonee River State Park is located about 4 miles south of Sopchoppy off US Highway 319. Ochlockonee State Park is open year round, so are the bugs: bring your insect repellent. A boat ramp allows easy access to the river, the campgrounds offer full facilities including restrooms and showers. Day use is from 8 am to sundown.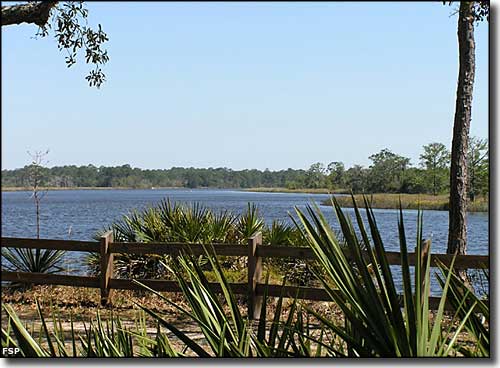 Ochlockonee River Waterway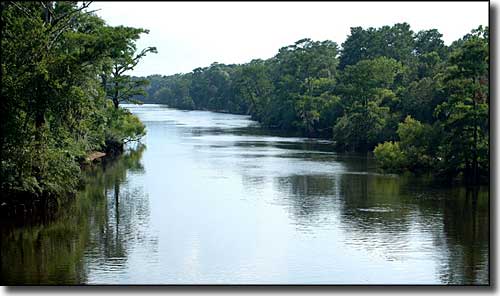 The Ochlockonee River
Ochlockonee River State Park
Photo of the Ochlockonee River boat landing courtesy of Mario Peralta, Florida State Parks
Photo of the Ochlockonee Waterway courtesy of Keith Jurgensen, Florida State Parks
Photo of the Ochlockonee River courtesy of Leon County CAG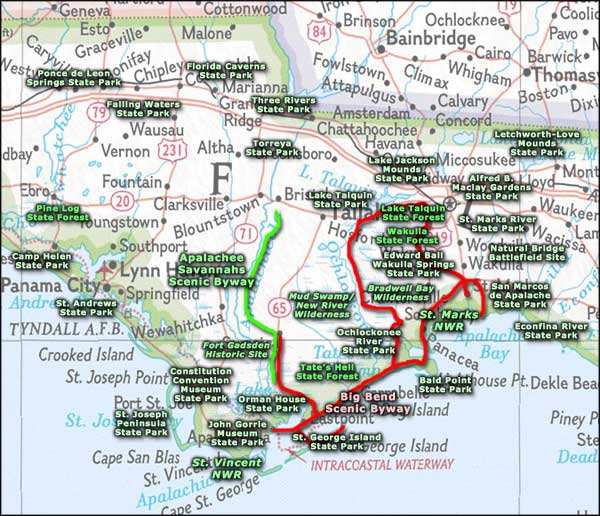 Related Pages
Area map courtesy of National Geographic Topo!