Florida Caverns State Park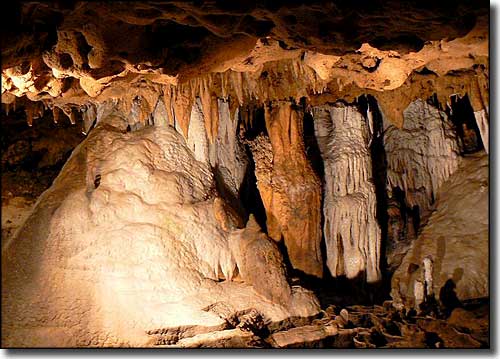 Cave formations at Florida Caverns State Park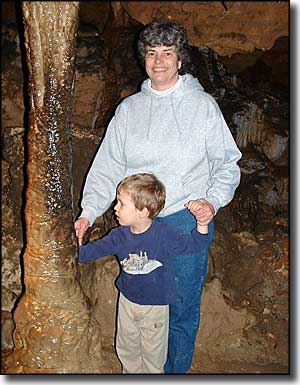 Florida Caverns State Park preserves a rather unique geological formation in Florida: this is the only cave in the state that isn't under water. As most of Florida sits on a bedrock of limestone, sinkholes are pretty common but very few of them progress to the state of being a real "cave." This one is a real "cave," complete with stalactites, stalagmites, draperies, soda straws and flowstone formations. Park Rangers lead tours of the caverns, usually leaving the visitor center every hour on the hour from 9 am to 4 pm, every day except Tuesday and Wednesday. The tours usually take 45 minutes and are considered "moderately strenuous." The tours are also quite often sold out for the day so you might want to call ahead and make reservations.
Florida Caverns State Park also offers swimming, fishing canoeing and boating. Camping, hiking, biking and horseback riding are also available (just bring your own horse if that's what you want to do, stables are available for campers). The visitor center offers interpretive displays and an audiovisual program.
Day use hours are from 8 am to sunset, 365 days a year. To get there: from either direction on Interstate 10, take a Marianna exit and follow the signs to US Highway 90. From US Highway 90 follow the brown state park signs.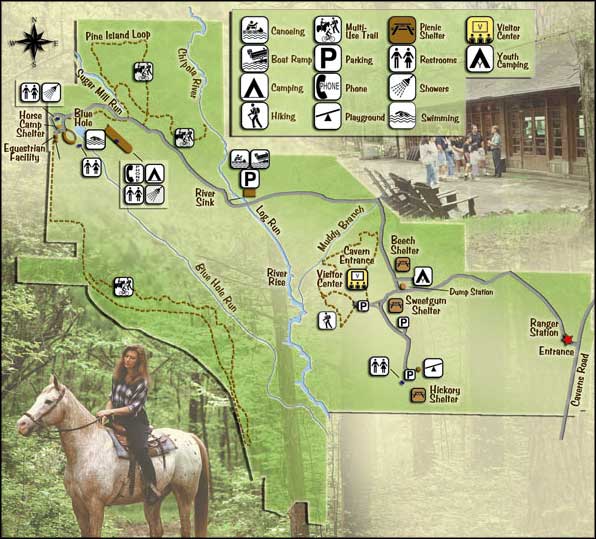 Florida Caverns State Park
Photos of cave formations at Florida Caverns State Park courtesy of Tim Ross
Map of Florida Caverns State Park courtesy of Florida State Parks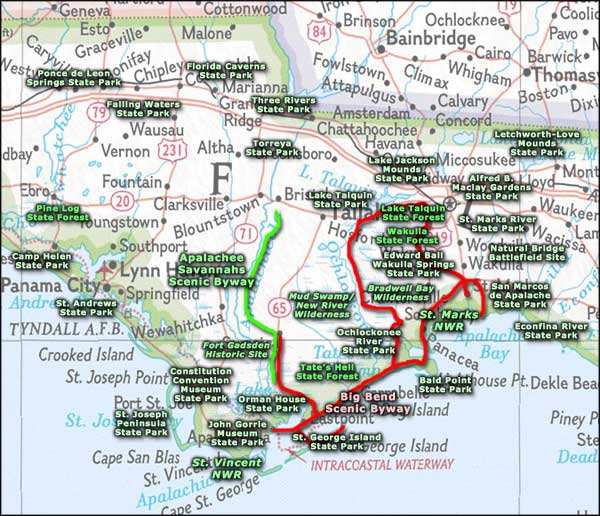 Related Pages
Area map courtesy of National Geographic Topo!