Alfred B. Maclay Gardens State Park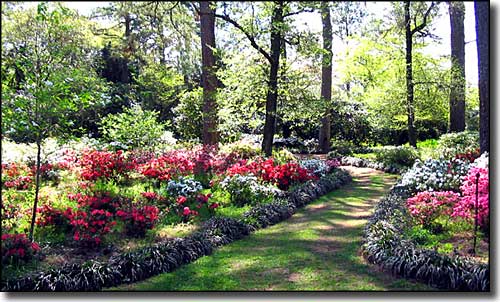 Azaleas in bloom at Alfred B. Maclay Gardens State Park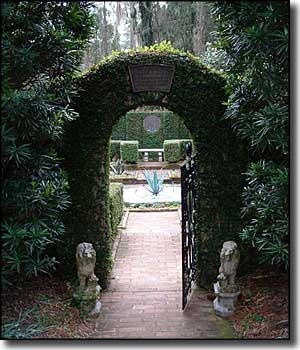 Alfred B. Maclay Gardens State Park offers 28 acres of historic ornamental gardens. The collection was assembled by the Maclay's in the 1920's, 30's and 40's, using plants designed to bloom in the winter and early spring. Therefore, this state park sees most of its traffic during that blooming season. That's when the Maclay House museum is open, too (January 1 through April 30). Real peak blooming season is mid-to-late March.
Alfred B. and Louise Maclay began this project after buying the property for their winter home back in 1923. What you'll see today is a masterpiece of floral architecture: a secret garden, a walled garden and a reflection pool, all connected by a picturesque brick walkway that wanders past hundreds of azaleas and camellias.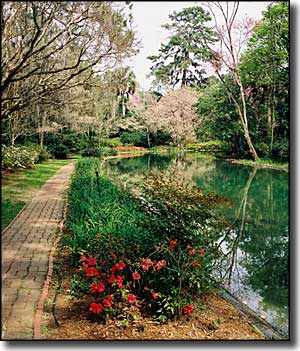 The entire state park is comprised of 1,076 upland acres featuring more than five miles of hiking, biking and horse riding trails, most with an overview of Lake Hall or of a spectacular ravine area. You'll come across many species of migratory birds in this area. The ravine area also offers many magnificent specimens of native trees. The Lake Overstreet property used to be a thriving community of farmers. As you hike the trails, you'll come across remnants of their historic home sites. A lot of folks use the fishing and non-motorized boating facilities accessible from the Lake Hall picnic and recreation area year round. The Lake Hall area also offers two nature trails, a playground area and kayak and canoe rentals.
Alfred B. Maclay Gardens State Park is located about 1/2 mile north of Interstate 10 on US Highway 319. The park is open from 8 am to sunset and the gardens are open from 9 am to 5 pm, 365 days a year. There are fees involved.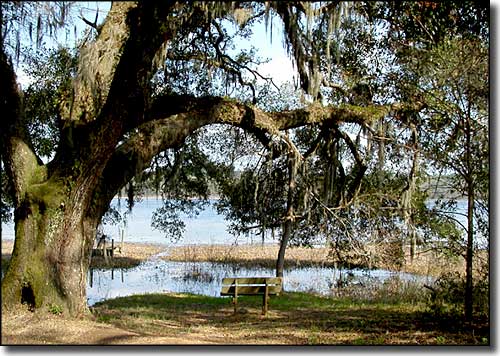 A bench along the Lake Hall shoreline
Alfred B. Maclay Gardens State Park
Photo of azaleas in bloom courtesy of Eddy Yusuf
Photo of entrance to the walled garden courtesy of Rachel Compton
Photo of the brick path courtesy of Martha Chauncey
Photo of shoreline at Lake Hall courtesy of Arlen Egley
Map of Alfred B. Maclay State Park courtesy of Florida State Parks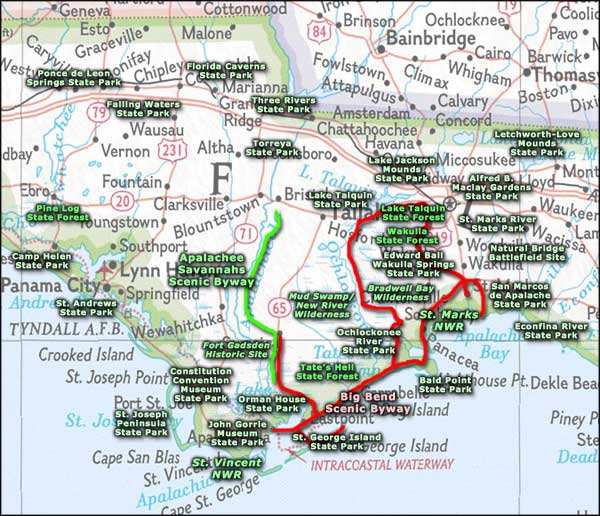 Related Pages
Area map courtesy of National Geographic Topo!