National Wildlife Refuges, Fish Hatcheries & Wetland Management Districts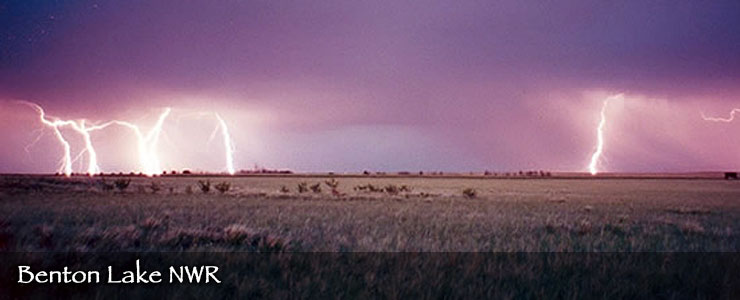 The US Fish & Wildlife Service manages the 586 national wildlife refuges and 37 wetland management districts that make up the National Wildlife Refuge system. That's a total of almost 96 million acres of property devoted to the protection and preservation of wildlife. Among these properties are coastal and marine areas, wetlands, prairies, and temperate, boreal and tundra forests. More than 200 species of fish, 250 species of reptiles and amphibians, 220 species of mammals and 700 species of birds call these properties home at one time or another. 75 properties also contain designated wilderness areas, to a total of more than 20 million acres. Most National Wildlife Refuges are also managed to provide some form of wildlife-dependent outdoor recreation, be it hunting, fishing, wildlife observation, bird-watching, environmental education or photography. Many refuges also contain "special management areas:" Wild and Scenic Rivers, Historic Sites, Research Natural Areas, Cultural Resource Sites, National Trails and National Natural Landmarks. Because some refuges contain habitat critical to the survival of endangered and threatened species, some refuges may be closed to public use. The National Wildlife Refuge system saw more than 75 million visits from more than 41 million visitors in 2008.
Disclaimer: In building this site I offer links on most pages that feed back to the official source at one level of government or another. A pitfall in this comes when a government agency decides to "update" their collection of websites and does so by changing the urls. Most links I offer are good but now and then there's a lag in updates. Please bear with me...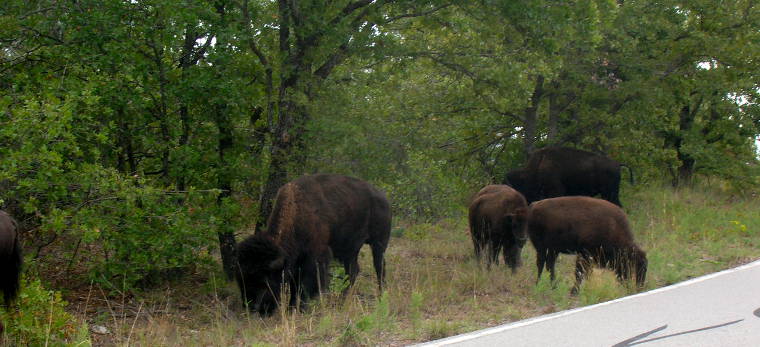 Bison roaming free at Wichita Mountains National Wildlife Refuge, Oklahoma
National Wildlife Refuges
Alabama

Alaska

Arizona

Arkansas

California

Caribbean Region

Colorado

Connecticut

Delaware

Florida

Georgia

Hawaii

Idaho

Illinois

Indiana

Iowa

Kansas

Kentucky

Louisiana

Maine

Maryland

Massachusetts

Assabet River National Wildlife Refuge
Great Meadows National Wildlife Refuge
Mashpee National Wildlife Refuge
Massasoit National Wildlife Refuge
Monomoy National Wildlife Refuge
Nantucket National Wildlife Refuge
Nomans Land Island National Wildlife Refuge
Oxbow National Wildlife Refuge
Silvio O. Conte National Fish and Wildlife Refuge
Thacher Island National Wildlife Refuge

Michigan

Detroit River International Wildlife Refuge
Harbor Island National Wildlife Refuge
Huron National Wildlife Refuge
Kirtlands Warbler Wildlife Management Area
Michigan Wetland Management District
Michigan Islands National Wildlife Refuge
Seney National Wildlife Refuge
Shiawassee National Wildlife Refuge

Minnesota

Big Stone National Wildlife Refuge
Big Stone Wetland Management District
Crane Meadows National Wildlife Refuge
Detroit Lakes Wetland Management District
Fergus Falls Wetland Management District
Glacial Ridge National Wildlife Refuge
Hamden Slough National Wildlife Refuge
Litchfield Wetland Management District
Mille Lacs National Wildlife Refuge
Minnesota Valley National Wildlife Refuge
Minnesota Valley Wetland Management District
Morris Wetland Management District
Northern Tallgrass Prairie National Wildlife Refuge
Rice Lake National Wildlife Refuge
Rydell National Wildlife Refuge
Sherburne National Wildlife Refuge
Windom Wetland Management District

Mississippi

Bogue Chitto National Wildlife Refuge
Coldwater River National Wildlife Refuge
Dahomey National Wildlife Refuge
Hillside National Wildlife Refuge
Holt Collier National Wildlife Refuge
Mathews Brake National Wildlife Refuge
Mississippi Sandhill Crane National Wildlife Refuge
Mississippi Wetlands Management District
Morgan Brake National Wildlife Refuge
Noxubee National Wildlife Refuge
Panther Swamp National Wildlife Refuge
St. Catherine Creek National Wildlife Refuge
Tallahatchie National Wildlife Refuge
Theodore Roosevelt National Wildlife Refuge
Yazoo National Wildlife Refuge

Missouri

Montana

Nebraska

Nevada

New Hampshire

New Jersey

New Mexico

New York

Amagansett National Wildlife Refuge
Conscience Point National Wildlife Refuge
Elizabeth A. Morton National Wildlife Refuge
Iroquois National Wildlife Refuge
Montezuma National Wildlife Refuge
Oyster Bay National Wildlife Refuge
Sayville National Wildlife Refuge
Seatuck National Wildlife Refuge
Shawangunk Grasslands National Wildlife Refuge
Target Rock National Wildlife Refuge
Wallkill River National Wildlife Refuge(NY and NJ)
Wertheim National Wildlife Refuge

North Carolina

Cedar Island National Wildlife Refuge
Currituck National Wildlife Refuge
Mackay Island National Wildlife Refuge
Mattamuskeet National Wildlife Refuge
Pea Island National Wildlife Refuge
Pee Dee National Wildlife Refuge
Pocosin Lakes National Wildlife Refuge
Roanoke River National Wildlife Refuge
Swanquarter National Wildlife Refuge

North Dakota

Appert Lake National Wildlife Refuge (easement refuge)
Ardoch National Wildlife Refuge (easement refuge)
Arrowwood National Wildlife Refuge
Arrowwood Wetland Management District
Audubon National Wildlife Refuge
Bone Hill Creek National Wildlife Refuge (easement refuge)
Brumba National Wildlife Refuge (easement refuge)
Buffalo Lake National Wildlife Refuge (easement refuge)
Camp Lake National Wildlife Refuge (easement refuge)
Canfield Lake National Wildlife Refuge (easement refuge)
Chase Lake National Wildlife Refuge
Chase Lake Wetland Management District
Cottonwood Lake National Wildlife Refuge (easement refuge)
Crosby Wetland Management District
Dakota Lake National Wildlife Refuge (easement refuge)
Des Lacs National Wildlife Refuge
Devils Lake Wetland Management District
Florence Lake National Wildlife Refuge
Halfway Lake National Wildlife Refuge (easement refuge)
Hiddenwood National Wildlife Refuge (easement refuge)
Hobart Lake National Wildlife Refuge (easement refuge)
Hutchinson Lake National Wildlife Refuge (easement refuge)
J. Clark Salyer National Wildlife Refuge
J. Clark Salyer Wetland Management District
Johnson Lake National Wildlife Refuge (easement refuge)
Kellys Slough National Wildlife Refuge
Kulm Wetland Management District
Lake Alice National Wildlife Refuge
Lake George National Wildlife Refuge (easement refuge)
Lake Ilo National Wildlife Refuge
Lake Nettie National Wildlife Refuge (easement refuge)
Lake Otis National Wildlife Refuge (easement refuge)
Lake Patricia National Wildlife Refuge (easement refuge)
Lake Zahl National Wildlife Refuge
Lambs Lake National Wildlife Refuge (easement refuge)
Little Goose National Wildlife Refuge (easement refuge)
Long Lake National Wildlife Refuge
Long Lake Wetland Management District
Lords Lake National Wildlife Refuge (easement refuge)
Lost Lake National Wildlife Refuge (easement refuge)
Lostwood Wetland Management District
Maple River National Wildlife Refuge (easement refuge)
McLean National Wildlife Refuge (easement refuge)
Pleasant Lake National Wildlife Refuge (easement refuge)
Pretty Rock National Wildlife Refuge (easement refuge)
Rabb Lake National Wildlife Refuge (easement refuge)
Rock Lake National Wildlife Refuge (easement refuge)
Rose Lake National Wildlife Refuge (easement refuge)
School Section Lake National Wildlife Refuge (easement refuge)
Shell Lake National Wildlife Refuge (easement refuge)
Sheyenne Lake National Wildlife Refuge (easement refuge)
Sibley Lake National Wildlife Refuge (easement refuge)
Silver Lake National Wildlife Refuge (easement refuge)
Slade National Wildlife Refuge
Snyder Lake National Wildlife Refuge (easement refuge)
Springwater National Wildlife Refuge (easement refuge)
Stewart Lake National Wildlife Refuge (easement refuge)
Stoney Slough National Wildlife Refuge (easement refuge)
Storm Lake National Wildlife Refuge (easement refuge)
Stump Lake National Wildlife Refuge (easement refuge)
Sullys Hill National Game Preserve
Sunburst Lake National Wildlife Refuge (easement refuge)
Tewaukon National Wildlife Refuge
Tomahawk National Wildlife Refuge (easement refuge)
Upper Souris National Wildlife Refuge
Valley City Wetland Management District
White Lake National Wildlife Refuge (easement refuge)
Wild Rice Lake National Wildlife Refuge (easement refuge)
Willow Lake National Wildlife Refuge (easement refuge)
Wintering River National Wildlife Refuge (easement refuge)
Wood Lake National Wildlife Refuge (easement refuge)

Ohio

Oklahoma

Deep Fork National Wildlife Refuge
Little River National Wildlife Refuge
Optima National Wildlife Refuge
Ozark Plateau National Wildlife Refuge
Salt Plains National Wildlife Refuge
Sequoyah National Wildlife Refuge
Tishomingo National Wildlife Refuge
Washita National Wildlife Refuge

Oregon

Cape Meares National Wildlife Refuge
Cold Springs National Wildlife Refuge
Hart Mountain National Antelope Refuge
Klamath Marsh National Wildlife Refuge
Lower Klamath National Wildlife Refuge(CA and OR)
Malheur National Wildlife Refuge
McKay Creek National Wildlife Refuge
Nestucca Bay National Wildlife Refuge
Oregon Islands National Wildlife Refuge
Siletz Bay National Wildlife Refuge
Three Arch Rocks National Wildlife Refuge
Tualatin River National Wildlife Refuge
Umatilla National Wildlife Refuge

Pacific Region

Pennsylvania

Rhode Island

Block Island National Wildlife Refuge
John H. Chafee National Wildlife Refuge
Ninigret National Wildlife Refuge
Sachuest Point National Wildlife Refuge
Trustom Pond National Wildlife Refuge

South Carolina

Pinckney Island National Wildlife Refuge
Tybee National Wildlife Refuge
Waccamaw National Wildlife Refuge

South Dakota

Bear Butte National Wildlife Refuge
Huron Wetland Management District
Lacreek National Wildlife Refuge
Lake Andes National Wildlife Refuge
Lake Andes Wetland Management District
Karl E. Mundt National Wildlife Refuge
Madison Wetland Management District
Sand Lake National Wildlife Refuge
Waubay National Wildlife Refuge
Waubay Wetland Management District

Tennessee

Chickasaw National Wildlife Refuge
Cross Creeks National Wildlife Refuge
Hatchie National Wildlife Refuge
Lake Isom National Wildlife Refuge
Lower Hatchie National Wildlife Refuge
Reelfoot National Wildlife Refuge
Tennessee National Wildlife Refuge

Texas

Anahuac National Wildlife Refuge
Aransas National Wildlife Refuge
Attwater Prairie Chicken National Wildlife Refuge
Balcones Canyonlands National Wildlife Refuge
Big Boggy National Wildlife Refuge
Brazoria National Wildlife Refuge
Buffalo Lake National Wildlife Refuge
Grulla National Wildlife Refuge
Hagerman National Wildlife Refuge
Laguna Atascosa National Wildlife Refuge
Lower Rio Grande Valley National Wildlife Refuge
McFaddin National Wildlife Refuge
Muleshoe National Wildlife Refuge
San Bernard National Wildlife Refuge
Santa Ana National Wildlife Refuge
Texas Point National Wildlife Refuge
Trinity River National Wildlife Refuge

Utah

Vermont

Virginia

Back Bay National Wildlife Refuge
Eastern Shore of Virginia National Wildlife Refuge
Featherstone National Wildlife Refuge
Fisherman Island National Wildlife Refuge
Great Dismal Swamp National Wildlife Refuge
James River National Wildlife Refuge
Elizabeth Hartwell Mason Neck National Wildlife Refuge
Nansemond National Wildlife Refuge
Occoquan Bay National Wildlife Refuge
Plum Tree Island National Wildlife Refuge
Presquile National Wildlife Refuge
Rappahannock River Valley National Wildlife Refuge
Wallops Island National Wildlife Refuge

Washington

Conboy Lake National Wildlife Refuge
Franz Lake National Wildlife Refuge
Grays Harbor National Wildlife Refuge
Julia Butler Hansen Refuge for the Columbian White-Tailed Deer
Lewis and Clark National Wildlife Refuge
McNary National Wildlife Refuge
Nisqually National Wildlife Refuge
Pierce National Wildlife Refuge
Ridgefield National Wildlife Refuge
Saddle Mountain National Wildlife Refuge
Steigerwald Lake National Wildlife Refuge
Toppenish National Wildlife Refuge
Umatilla National Wildlife Refuge
Willapa National Wildlife Refuge

West Virginia

Wisconsin

Wyoming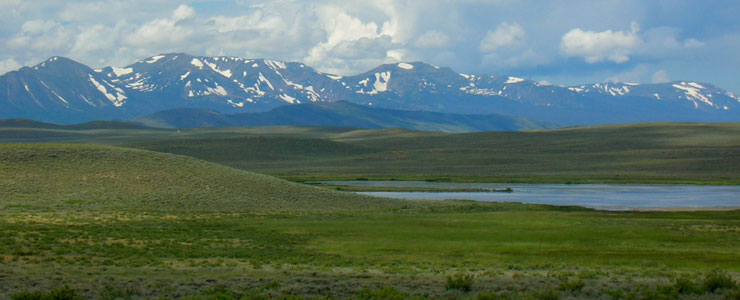 Arapaho National Wildlife Refuge, Colorado
Upper photo courtesy of the US Fish & Wildlife Service
Other photos courtesy of TheArmchairExplorer,
CCA-by-SA 4.0 License