Bear River Migratory Bird Refuge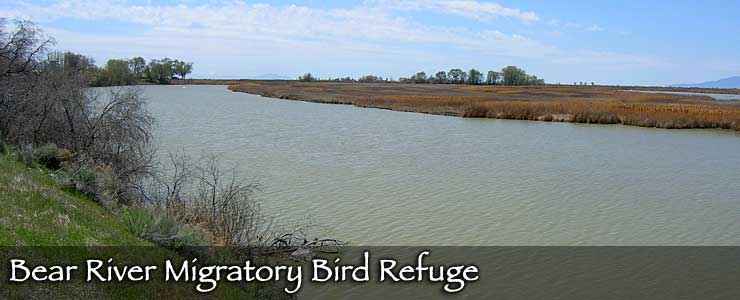 Bear River Migratory Bird Refuge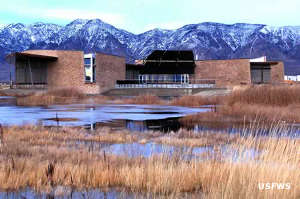 Hansen Wildlife Education Center
Bear River Migratory Bird Refuge (about 74,000 acres) is located in eastern Box Elder County at that point where the Bear River meets the Great Salt Lake. The river, delta and lake offer all kinds of habitats like wetlands, open water, mudflats and some drier, grassier uplands. There are more than 41,000 acres of freshwater wetlands here that see millions of migratory birds through the year. However, the property is right against the Great Salt Lake and any changes in the water level of the lake have a direct impact on this marshland. Floodwaters raised the level of the lake significantly back in 1983 and flooded the area of the visitor center, making the refuge inoperable. The lake water began to recede in 1990 and slowly, the old buildings, dikes and other structures came above the water level again. Since then, groups like Ducks Unlimited, Canadian Goose Club and others have spent significant sums of money working to restore the Bear River habitat to its former glory as a more freshwater site. Millions of cubic yards of dirt were brought in and used to restore and improve old dikes. By 2000, the habitat was recovering and the refuge again saw more than 1 million migratory birds in one year.
The James V. Hansen Wildlife Education Center was opened at Bear River in 2006. The Center offers a wetland diorama, interactive exhibits and several other displays of information about the wetlands and birds of the Great Salt Lake ecosystem. The Hansen Center is open 8 am to 5 pm on weekdays and from 10 am to 4 pm on Saturdays, but is closed on Sundays and Federal holidays. There is a half-mile universally accessible trail that meanders through the wetland habitat just beyond the doorway to the Center.
The Refuge offers a daylight-use only auto/bike tour route. Motorized/mechanized vehicles need to be kept on designated roads and routes only. Public boating on the Bear River is allowed upstream of the information kiosk only, and even then is allowed only during approved hunting seasons.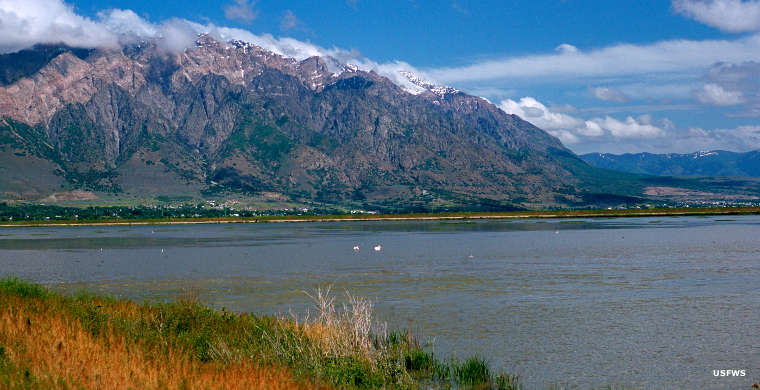 The view to the east at Bear River Migratory Bird Refuge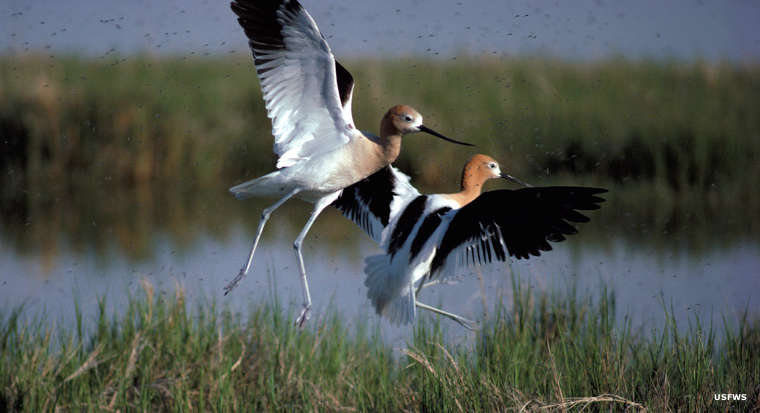 American avocets at Bear River Migratory Bird Refuge
Bear River Migratory Bird Refuge
US Fish & Wildlife Service
2155 West Forest Street

,

Brigham City

,

UT

84302
435-723-5887
Upper photo courtesy of TheArmchairExplorer,
CCA-by-SA 3.0 License
Other photos courtesy of the US Fish & Wildlife Service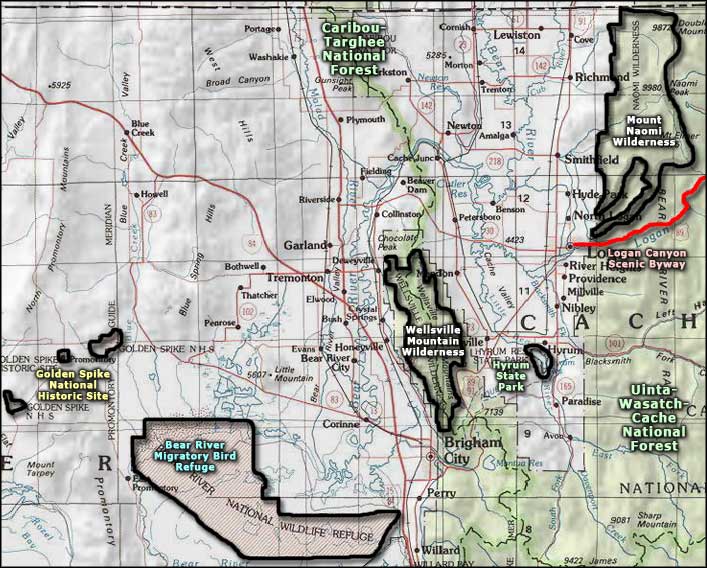 Related Pages
Map courtesy of National Geographic Topo!