Mississippi - The Magnolia State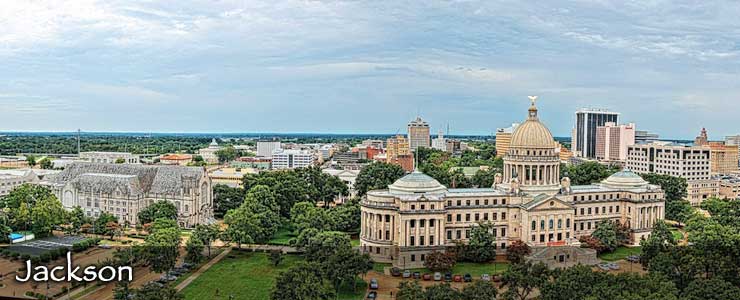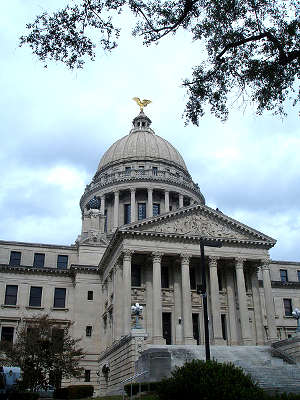 The Mississippi State Capitol
Most folks think of the Mississippi River when they hear the name "Mississippi," and rightly so. Folks also think of big cotton plantations and other big agriculture. However, once you get away from the area of the Mississippi River Delta, you're in a state that is heavily forested (more than 50% is covered with big pines). And there are no big mountains so the state is relatively flat with a mean elevation around 300 feet above sea level.
The prehistoric Mississippian culture got its name from Mississippi. These folks were the great Mound Builders and their mounds built for religious and ceremonial rituals still stand throughout the Mississippi and Ohio River valleys. Their culture was thriving when the Spanish arrived and unknowingly destroyed it by spreading Europen diseases the natives had no immunity to.
The first Europeans to visit Mississippi were with the Hernando de Soto Expedition in 1540. The next group were French, and they built a settlement near what is now Biloxi in 1699. In 1716, the French founded Natchez and it became the principal settlement and trading center in Mississippi for many years. With the signing of the Treaty of Paris in 1763 (ending the Seven Years War and the French and Indian War), France ceded all its territory east of the Mississippi River to Great Britain.
The United States took ownership after the American Revolution, formally creating the Mississippi Territory in 1798. The Adams-Onis Treaty of 1819 (where the United States traded land claims south of the Arkansas River in Kansas, Colorado and Oklahoma in return for Florida) brought that strip of land now across south Mississippi and Alabama that connected the American territories with the Gulf of Mexico.

Welcome to Mississippi
Fast Facts about
Mississippi
Capital: Jackson
Largest City: Jackson
Became a State: December 10, 1817 : 20th
Area: 48,430 square miles : 32nd
Highest Point: Woodall Mountain : 806'
Lowest Point: Gulf of Mexico : 0'
2010 Mississippi Population Demographics
Total Population
2,967,297
Hispanic or Latino
81,481
Non Hispanic or Latino
2,885,816
African-American
1,098,385
Hawaiian or Pacific Islander
1,187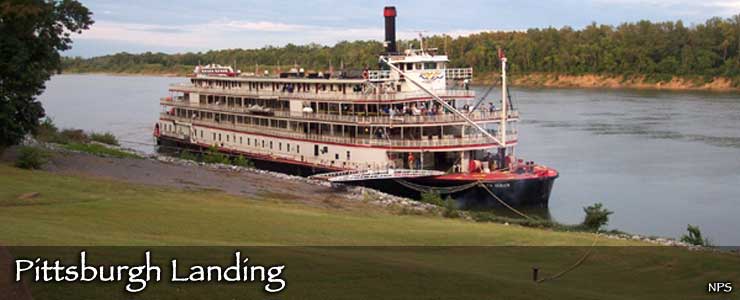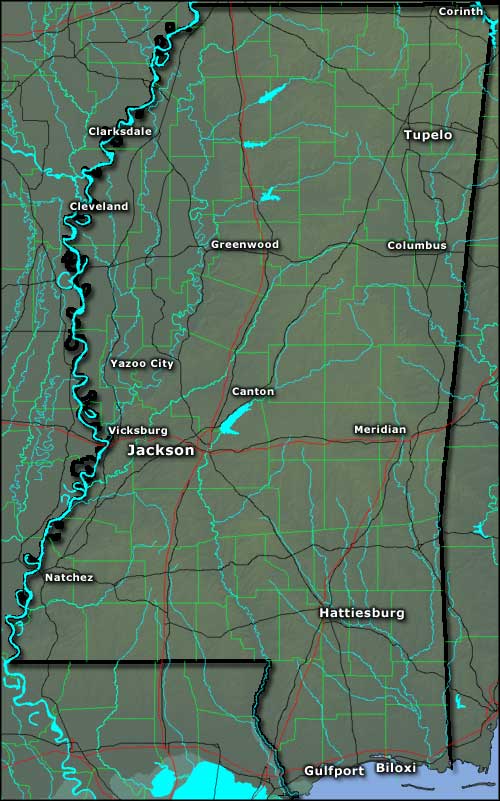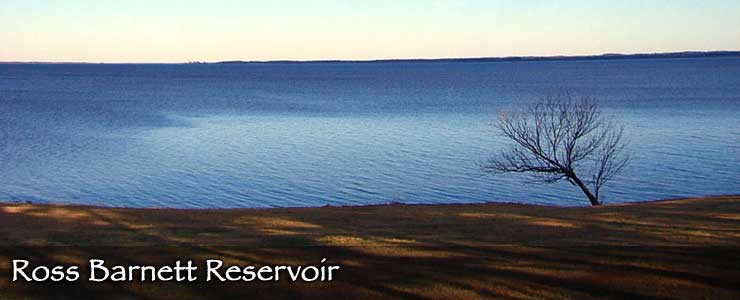 Photo of the Mississippi Welcome sign courtesy of Wikipedia userid ErgoSum88
Photo of the Mississippi State Capitol courtesy of Shawn Lea,
CCA-by-SA 2.0 License
Photo of Ross Barnett Reservoir courtesy of Joe Furr,
CCA-by-SA 2.5 License
Photo of Jackson courtesy of Flickr userid chmeredith,
CCA-by-SA 2.0 License
Map courtesy of Cartesia MapArt US Terrain