Indiana - The Hoosier State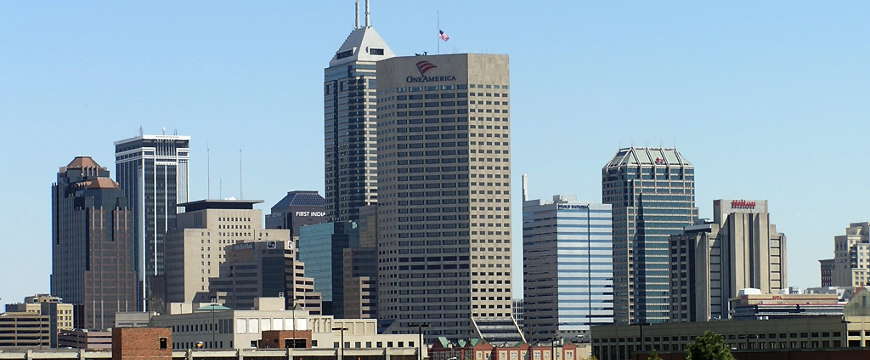 The downtown Indianapolis skyline
Indiana means Indian Land, and the name dates back to at least 1768. It was first officially used by Congress when the Ohio Territory was separated out of what was the Northwest Territories and designated the remainder of the Northwest Territories as Indiana Territory in 1800. Then Michigan and Illinois were separated and what was left became the State of Indiana.
Indiana was settled by the pre-Columbian Mississippian culture at least 1,000 years ago but the arrival of the Spanish in the mid-1500's introduced diseases they had no immunity to. Their cities were crumbling and most of their people had died by the time the next influx of Europeans started (French trappers coming down from Canada in the late 1600's, early 1700's). They did leave behind some great burial/ceremonial mounds in the southern part of the state.
The great Shawnee leader Tecumseh was from Indiana but he was killed in Canada in 1813 at the Battle of the Thames (he had allied himself with the British during the War of 1812).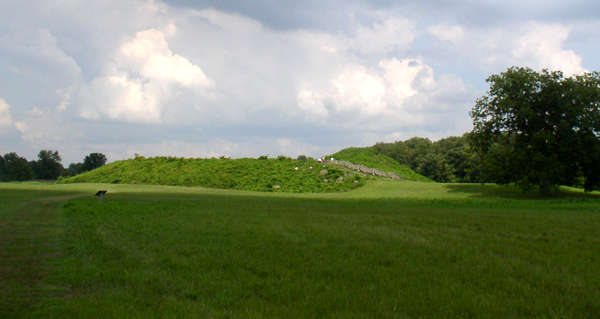 The main mound at the Angel Mounds Site near Evansville, Indiana
Fast Facts about
Indiana
Capital: Indianapolis
Largest City: Indianapolis
Became a State: December 11, 1816 : 19th
Area: 36,418 square miles : 38th
Highest Point: Hoosier Hill : 1,257'
Lowest Point: Ohio River : 320'
2010 Indiana Population Demographics
Total Population
6,483,802
Hispanic or Latino
389,707
Non Hispanic or Latino
6,094,095
Hawaiian or Pacific Islander
2,348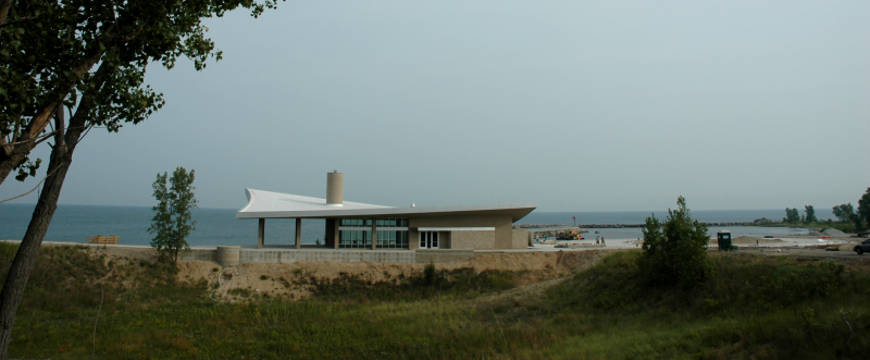 The Portage Lakefront Visitor Center at Indiana Dunes National Lakeshore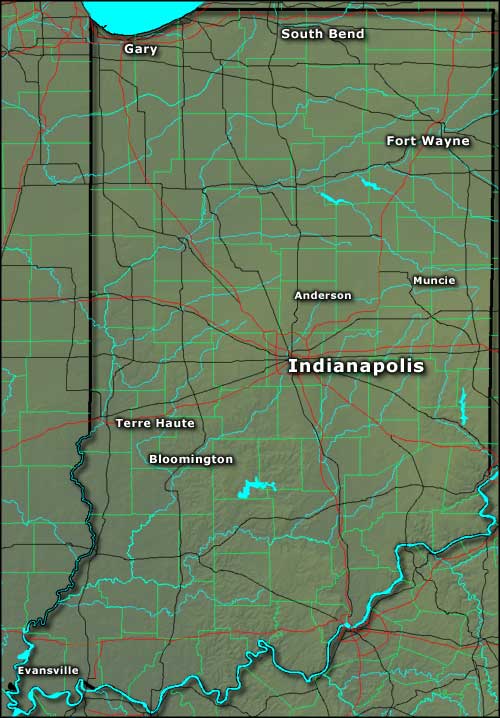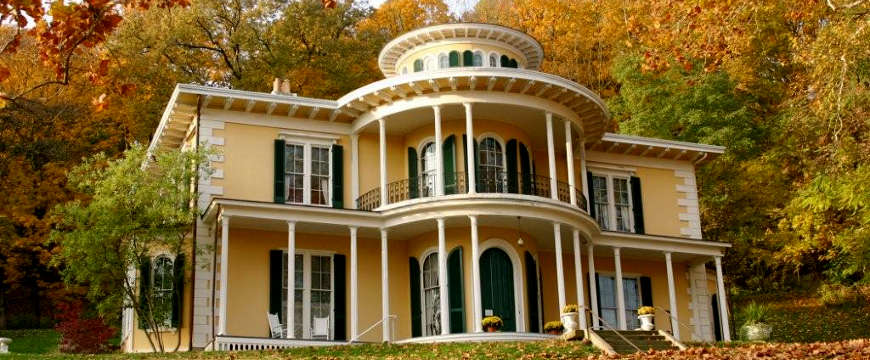 The Historic Hillforest Victorian Mansion
Photo of the Indianapolis skyline courtesy of Wikipedia userid Jasssmit
Indiana Dunes photo courtesy of the National Park Service
Hillforest Mansion photo courtesy of Byways.org
Photo of Angel Mounds courtesy of Wikipedia userid Heironymous Rowe,
CCA-by-SA 3.0 License
Map courtesy of Cartesia MapArt US Terrain