Oklahoma - The Sooner State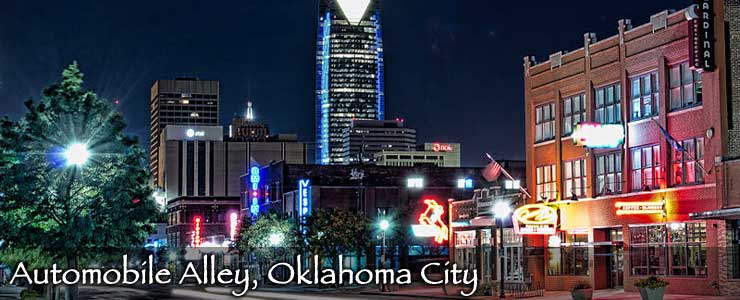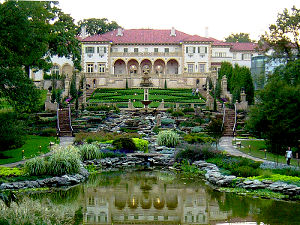 Philbrook Art Museum
About 60% of the folks who live in Oklahoma live within a few miles of either downtown Oklahoma City or downtown Tulsa. The eastern part of the state is wet and covered with hardwood forests, the western part is mostly arid short-grass prairie. The mountain ranges are scattered and small. The weather here... let's just say it can be extreme, often.
Oklahoma started out as Indian Territory, and there are still more than 25 Native American languages spoken in the state. In the southeast corner of Oklahoma you'll find the world's tallest hill: Cavanal Hill. At 1,999' high, it's one foot less than the official definition of "mountain."
Oklahoma City was founded during the Land Run of 1889 (when the "unassigned lands" were opened for non-Native American settlement) and had a population of more than 10,000 within 24 hours of its founding. The population doubled over the following 10 years and by the time Oklahoma became a state in 1907, the city had surpassed the territorial capital at Guthrie as the center of population and business in the new state. Fittingly, the capital was shortly moved to Oklahoma City.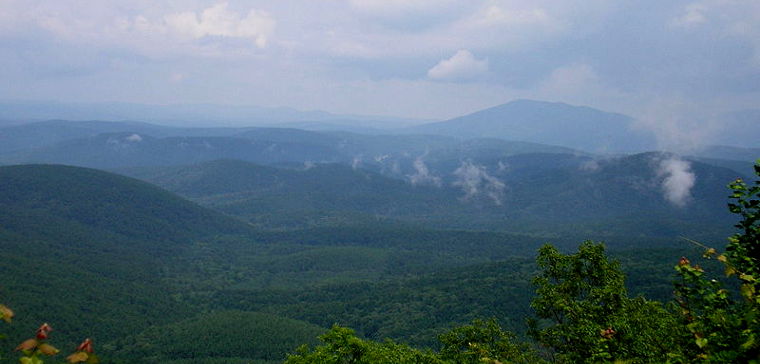 The Ouachita Mountains in southeastern Oklahoma
Fast Facts about
Oklahoma
Capital: Oklahoma City
Largest City: Oklahoma City
Became a State: November 16, 1907 : 46th
Area: 69,898 square miles : 20th
Highest Point: Black Mesa : 4,973'
Lowest Point: Little River : 289'
2010 Oklahoma Population Demographics
Total Population
3,751,351
Hispanic or Latino
332,007
Non Hispanic or Latino
3,419,344
Hawaiian or Pacific Islander
4,369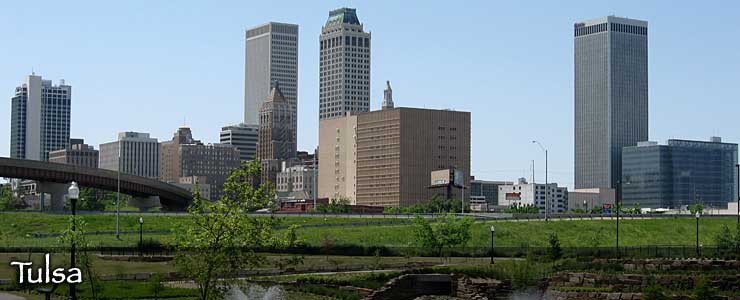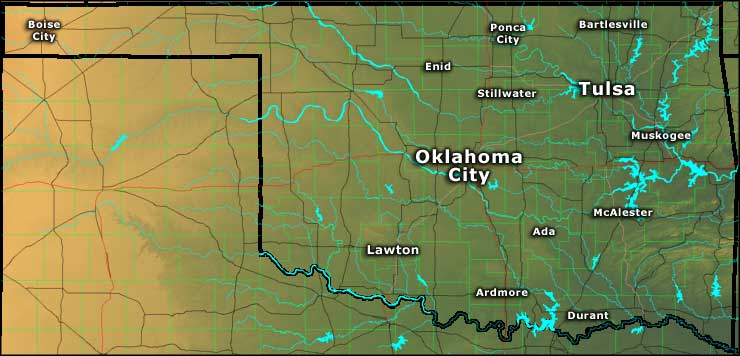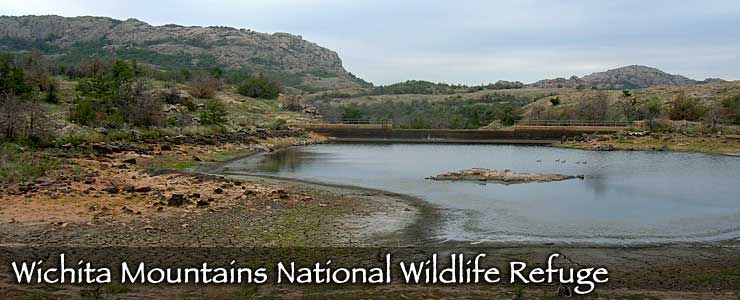 Photo of the Ouachita Mountains courtesy of Wikipedia userid Okiefromokla
Photo of the Philbrook Art Museum courtesy of Dustin M. Ramsey
Photo of automobile alley courtesy of George Miquilena,
CCA 2.0 License
Photo of Tulsa skyline courtesy of Caleb Long,
CCA-by-SA 2.5 License
Other photos courtesy of TheArmchairExplorer,
CCA-by-SA 3.0 License
Map courtesy of Cartesia MapArt US Terrain