New York - The Empire State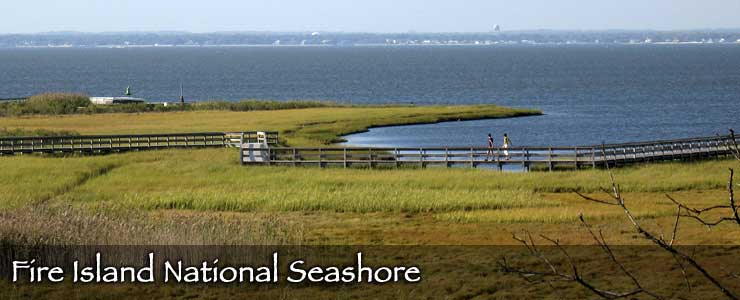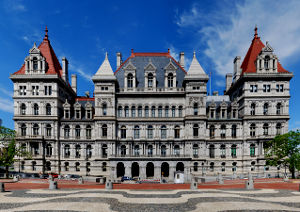 State Capitol in Albany
In spite of the fact that New York was inhabited by tribes of Iroquois, Algonquin and Lenape Native Americans for many years before the Dutch and English invaders arrived, New York is named for James Stuart, the 17th Century Duke of York who later became King James II of England and Ireland and King James VII of Scotland (all at the same time).
The Dutch navigator Henry Hudson had come by in 1609 and claimed the land for Holland (that's how the Hudson River got the name). Hudson explored up his namesake river looking for a passage to the Orient but didn't find one. In 1614, a group under Hendrick Christiansen traveled up the river and constructed Fort Nassau on an island in the river, on the site of a French fort that had previously been built there in 1540. A flood destroyed the fort in 1617 and it was rebuilt a short distance away on more secure ground. The second fort was destroyed in a flood in 1618. That site is now part of the Port of Albany-Rensselaer.
New Amsterdam and the colony of New Netherland were established further down the river after 1624. For forty years, the Dutch worked hard to turn a profit in New Netherland and succeeded in building the port of New Amsterdam into a major east coast trading center. Then the British annexed the property in 1664, an event which led to the Second Anglo-Dutch War. The British military presence didn't fully arrive until 1674, after the Third Anglo-Dutch War was concluded, leaving the Dutch government bankrupt and unable to carry on with any more fighting.
During the Revolutionary War, about one-third of all the battles fought in the war were fought on New York soil. The colony had declared its independence from England on July 9, 1776 and enacted a constitution the next year. On July 26, 1788, the state legislature ratified the United States Constitution and New York became the 11th state of the original 13.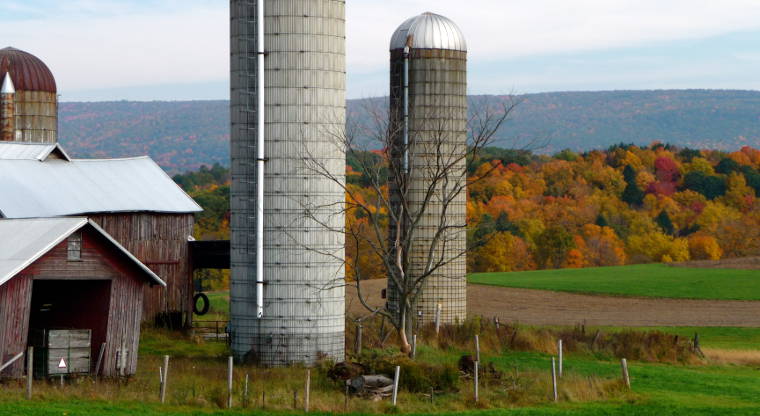 Typical farm scene in upstate New York
Fast Facts about New York
Capital: Albany
Largest City: New York City
Became a State: July 26, 1788 : 11th

Area: 54,555 square miles : 27th
Highest Point: Mount Marcy : 5,344'
Lowest Point: Atlantic Ocean : 0'
2010 New York Population Demographics
Total Population
19,378,102
Hispanic or Latino
3,416,922
Non Hispanic or Latino
15,961,180
African-American
3,073,800
Hawaiian or Pacific Islander
8,766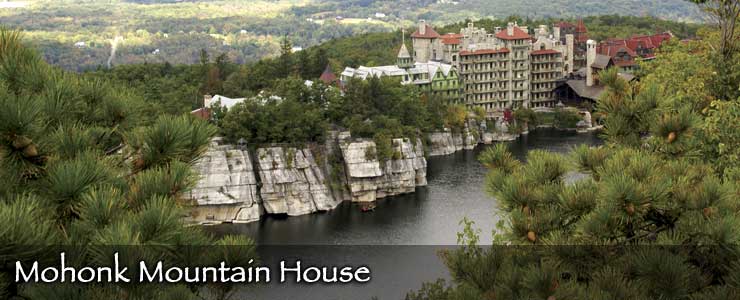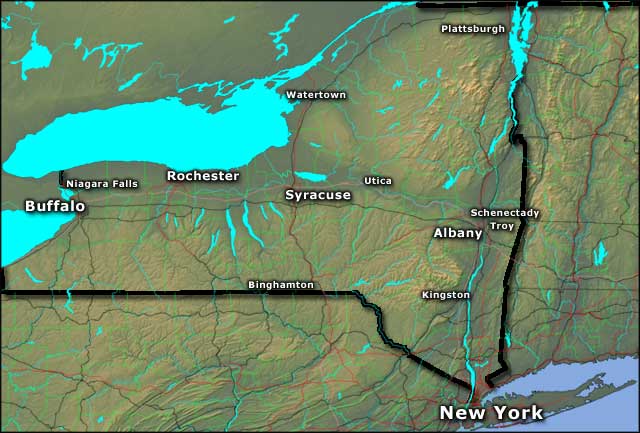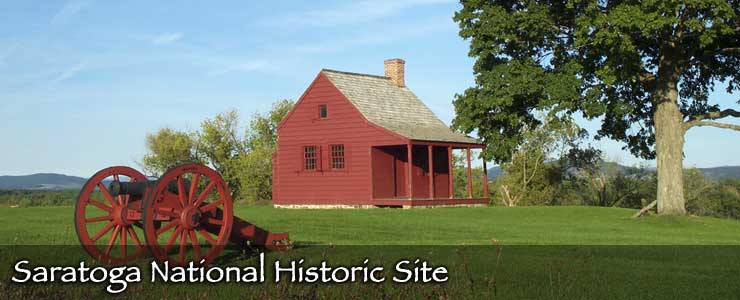 Photo of Midtown Manhattan courtesy of Massimo Catarinella,
CCA-by-SA 3.0 License
Buffalo skyline photo courtesy of Daniel Mayer,
CCA-by-SA 3.0 License
Brunswick and capitol photos courtesy of Wikipedia userid UpstateNYer,
CCA-by-SA 3.0 License
Other photos courtesy of Byways.org and US Fish & Wildlife Service
Map courtesy of Cartesia MapArt US Terrain