Kansas - The Sunflower State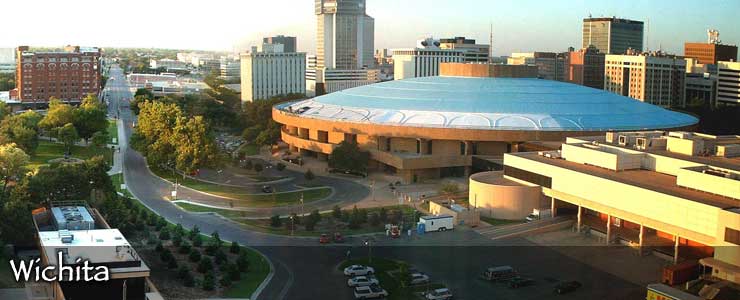 Francisco Vasquez de Coronado, during his expedition to find the Seven Cities of Cibola, was the first European to have been documented as touring Kansas. That was in 1541 and he was led to Kansas by Native Americans who hoped the Indians of Kansas might kill Coronado and his men, or that they might at least die of thirst and starvation on the dry plains. If I remember right, when Coronado finally realized this, he had the guides killed and he and his men turned around and headed back to New Mexico where it was easier to extort food from the Pueblo Indians. But there was no gold to be had anywhere.
Most of Kansas came to the United States with the Louisiana Purchase, although there was some contention with Spain over southwest Kansas (south of the Arkansas River). That was solved with the Adams-Onis Treaty of 1819 where the US gave up claims along the Arkansas in return for a clear title deed to Florida. Then Mexico declared independence from Spain. Fifteen years later (in 1836), the Republic of Texas declared independence from Mexico and they claimed that part of the territory south of the Arkansas River. That strip of land remained part of Texas until the Compromise of 1850 adjusted the borders of Texas to where they are today.
The Santa Fe Trail crossed the entire territory, allowing trade to go back and forth between Santa Fe and Independence, Missouri from 1821 to 1880 (when the railroad finally reached the environs of Santa Fe). The first permanent settlement of "Americans" in Kansas was at Fort Leavenworth in 1827.
For a couple decades after the railroad was built across Kansas, Dodge City figured prominently in the annals of the cattle-raising business. As a major railhead and transhipment point, the stockyards around town were the end of the road for many a Texas longhorn... and with their cattle-herding duties complete, many a cowboy went on a wild tear and helped to give the city a reputation for crime, public drunkenness, gambling and profligate bawdiness. There are still some large stockyards around Dodge City but by the aroma of things, the biggest slaughterhouses seem to be located around Garden City. Dodge City still capitalizes on that romantic history with Boot Hill and its accompanying museum... and the many statues and "sidewalk stars" that decorate the streets of the old town area.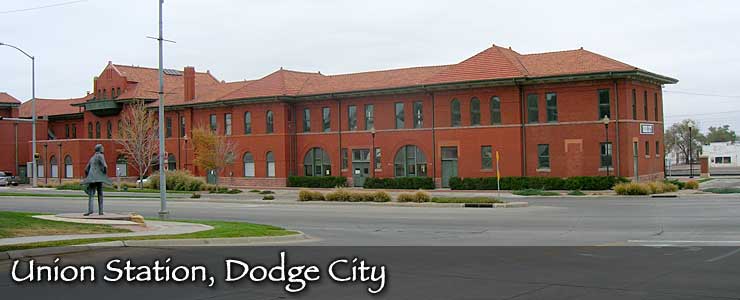 Fast Facts about Kansas
Capital: Topeka
Largest City: Wichita
Became a State: January 29, 1861 : 34th

Area: 82,277 square miles : 15th
Highest Point: Mount Sunflower : 4,039'
Lowest Point: Verdigris River : 679'
2010 Kansas Population Demographics
Total Population
2,853,118
Hispanic or Latino
300,042
Non Hispanic or Latino
2,553,076
Hawaiian or Pacific Islander
2,238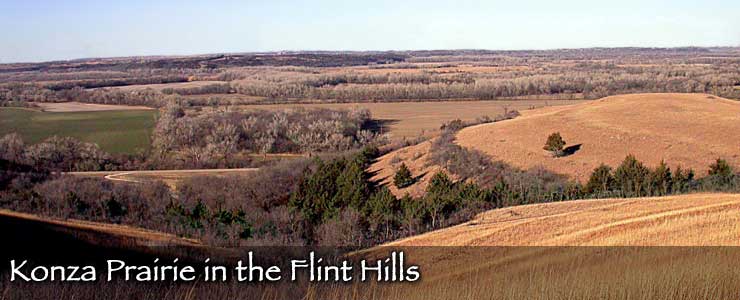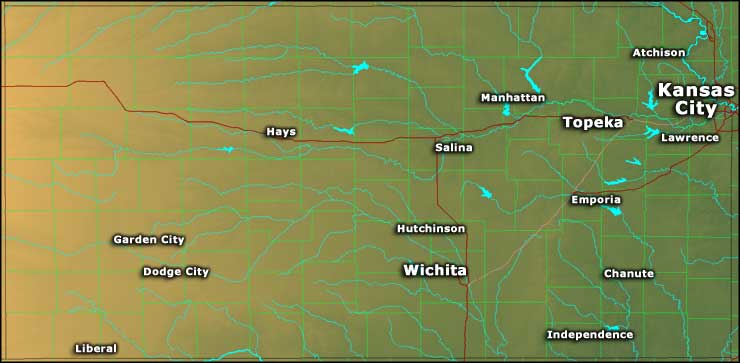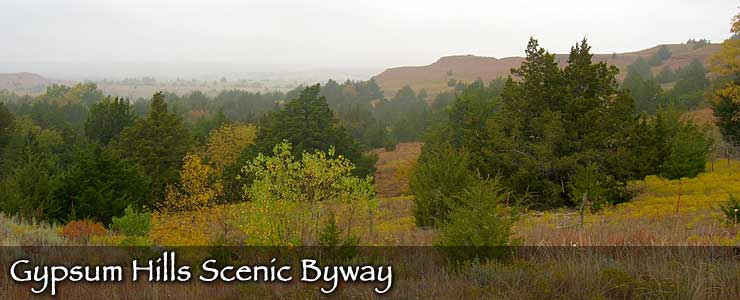 Photo of downtown Wichita courtesy of Hugh Mason
Photo of the Konza Prairie in the Flint Hills courtesy of Edwin Olson
Other photos courtesy of TheArmchairExplorer,
CCA-by-SA 3.0 License
Map courtesy of Cartesia MapArt US Terrain