Golden Spike National Historical Park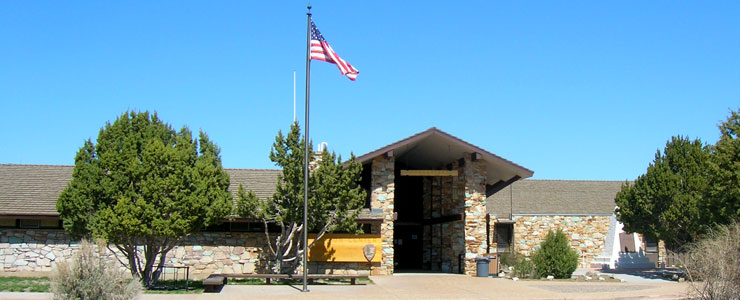 The Visitor Center at Golden Spike
The Golden Spike National Historical Park commemorates the place where the world's first Transcontinental Railroad was completed on May 10, 1869. This otherwise unremarkable site is where the Union Pacific and Central Pacific Railroads met and joined railroad tracks. There was a fierce competition between the 2 railroads for land grants and subsidy bonds (the federal government was paying 20 square miles of land and issuing subsidy bonds worth many thousands of dollars for every mile of track laid). To milk the contract, the 2 companies actually made 250 miles of parallel grades between Echo, Utah and Wells, Nevada before Congress finally pressured them into determining a final meeting place. After considerable negotiations, the 2 companies finally decided to meet at the midway point of the parallel grades: Promontory Summit. For whatever reasons, some of the newspaper reporters and some railroad officials claimed that the event took place at Promontory Point but that spot is 35 miles south of Promontory Summit, and consequently, 35 miles south of the 2 parallel trackbeds.
As this was the place where passengers and freight were transferred between the Central Pacific and Union Pacific Railroads, the town of Promontory boomed and quickly earned a reputation for gambling, looting and loose women. Six months later, the transfer junction was moved east to Ogden and the town of Promontory just as quickly declined. The town was used to house railroad workers and their families until about 1903 when the Lucin Cutoff trestle was completed straight across the Great Salt Lake and all rail traffic moved over there. This section of track became a secondary run servicing the ranches in the area until the late 1930's when most of the ranches were abandoned because of drought, depression and the overly severe winters.
The Transcontinental Railroad Backcountry Byway now runs west from the Golden Spike National Historical Park along that old Central Pacific railroad bed to Lucin. It's 90 miles across countryside that has hardly changed since 1868-1869, when those rocks and gravel and tracks were first laid down.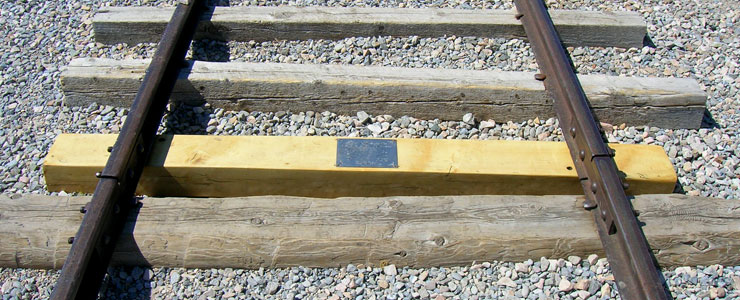 The Golden Spike marker, the spike itself is locked up somewhere safe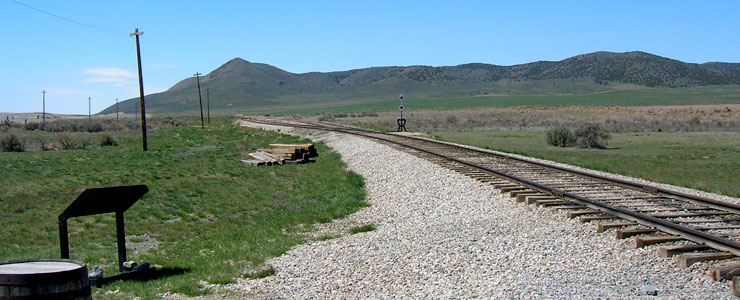 Looking west from the Golden Spike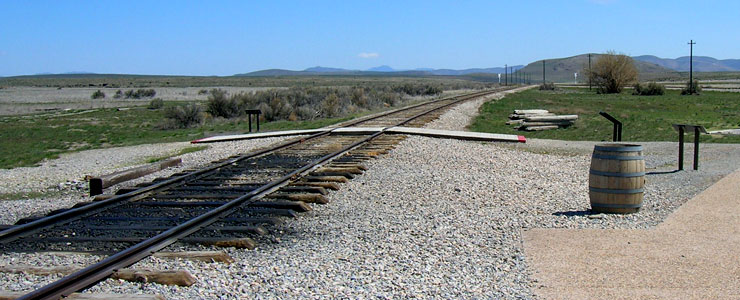 The view east from the Golden Spike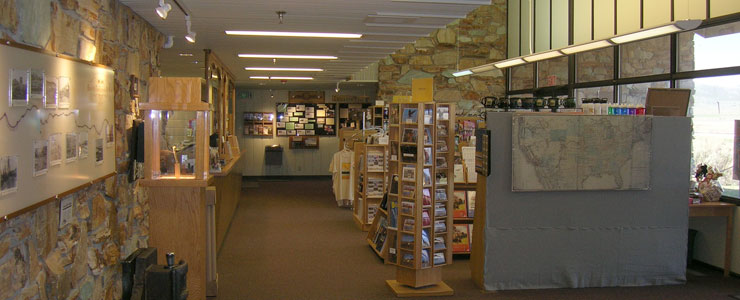 Inside the Golden Spike Visitor Center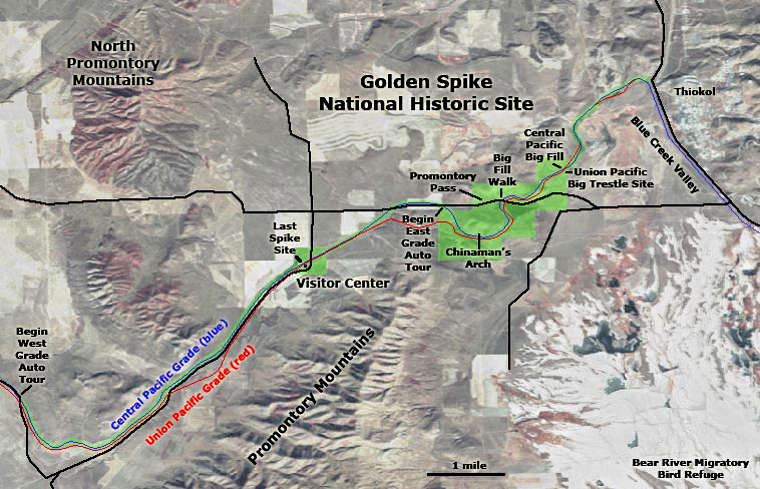 Golden Spike National Historical Park
National Park Service
Photos courtesy of TheArmchairExplorer,
CCA-by-SA 3.0 License
Map courtesy of the National Park Service and USGS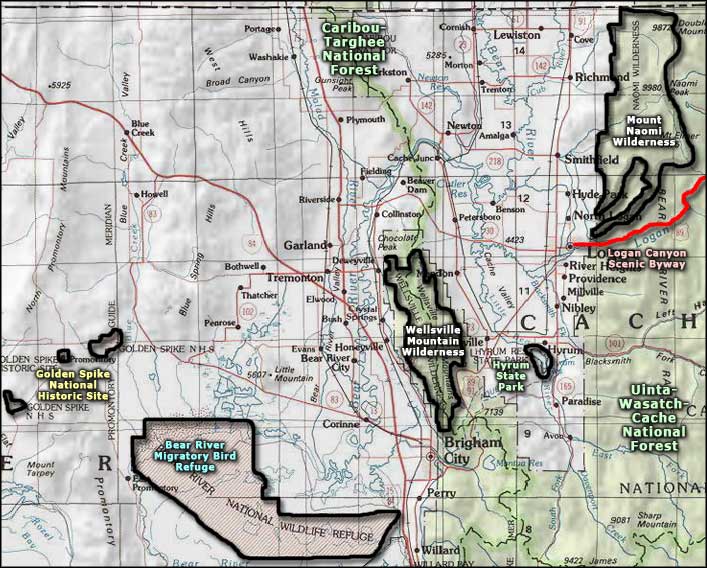 Related Pages
Map courtesy of National Geographic Topo!