Scenic, Historic and Backcountry Byways in Utah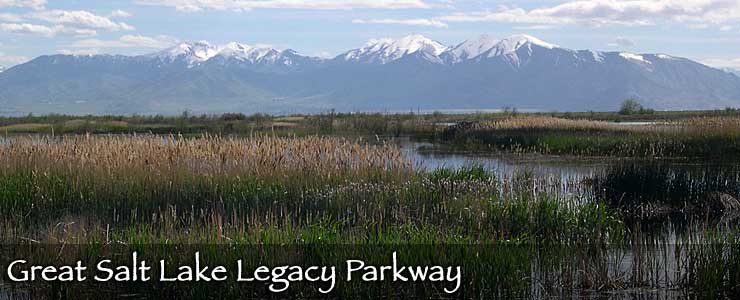 In mid-May, 2013, I was on my way from Portland, OR to Trinidad, CO and thought I'd drive the Alpine Loop Scenic Byway along the way. So I drove across Suburbia in the early afternoon to the foot of the Wasatch, only to discover the road barricaded: mid-May and the road was still officially closed by snow...
So I continued my journey south across more of Suburbia until I reached the Provo Canyon Scenic Byway and took that route across the mountains. Haven't been back in that area since. There are a few byways in the list below that I haven't driven yet either.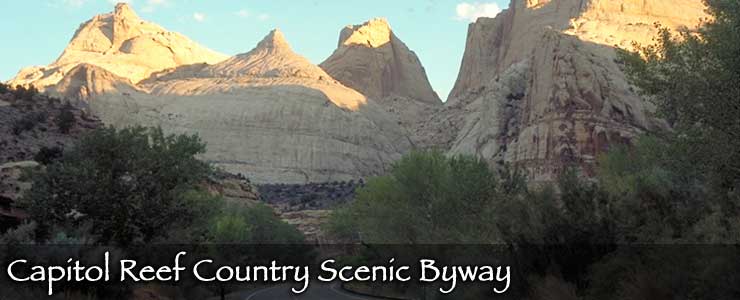 Scenic, Historic and Backcountry Byways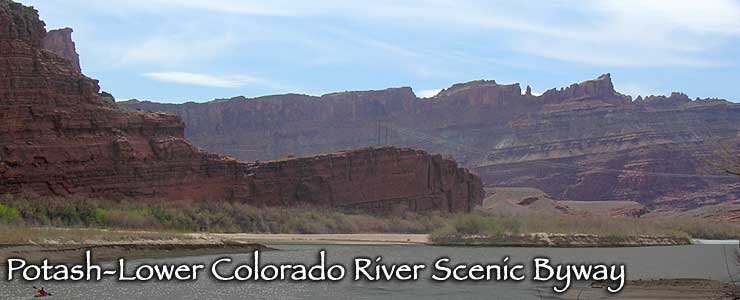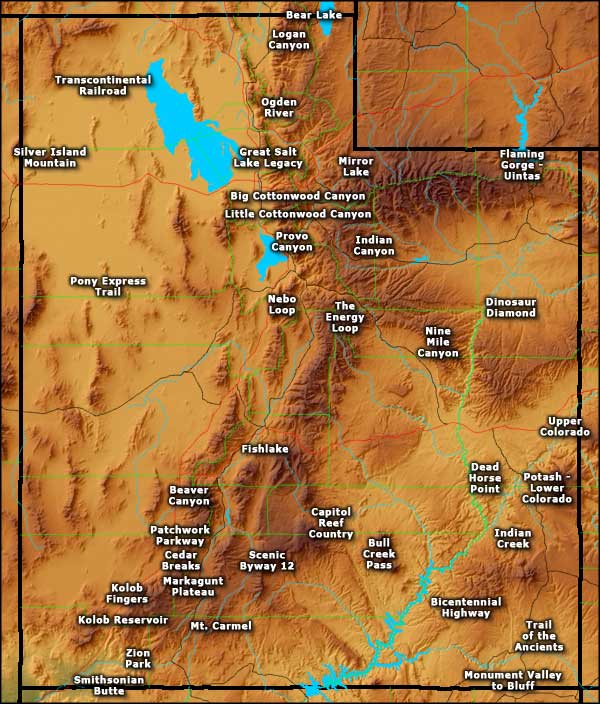 Looking toward Canaan Mountain Wilderness from the Smithsonian Butte Backcountry Byway
Click on the image for a larger version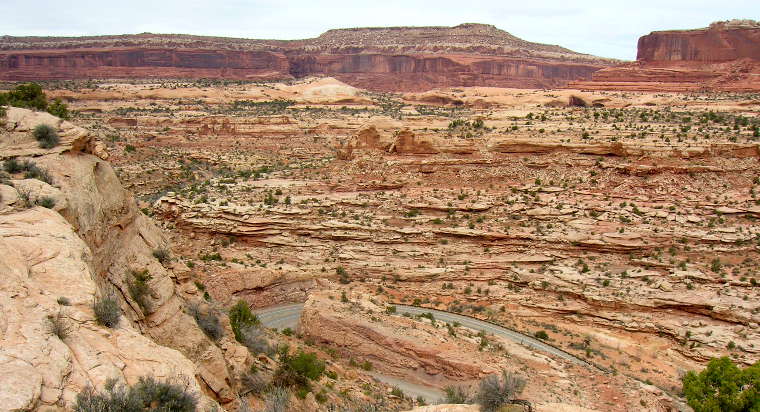 Along the Dead Horse Point Scenic Drive
Slideshow photos are a mix of US Forest Service, BLM, Byways.org and TheArmchairExplorer photos
Lower photos courtesy of TheArmchairExplorer,
CCA-by-SA 4.0 License
Map courtesy of Cartesia MapArt US Terrain