Dinosaur Diamond Scenic Drive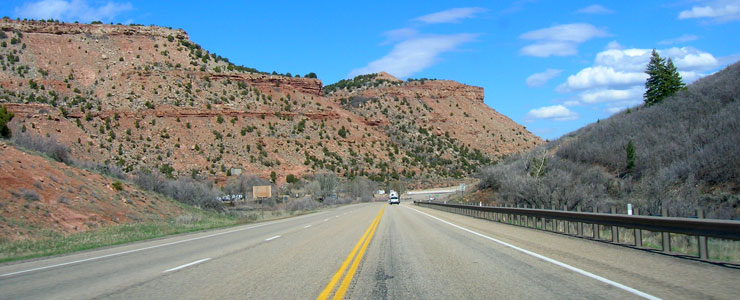 A large part of the drive looks like this
The Dinosaur Diamond Prehistoric Highway is a 480-mile loop tour through the heart of that area in Utah and Colorado that has produced more dinosaur fossils than any other area on the planet. You want to learn about dinosaurs? This is the place.
In Vernal is the Utah Field House of Natural History State Park Museum, one of the planet's premier dinosaur bones, fossils, eggs and artifacts showcases. East of Vernal is Dinosaur National Monument, an area where so many dinosaur fossils have been found. South of Wellington is where you'll find the Cleveland-Lloyd Dinosaur Quarry, another extensive cache of dinosaur remnants.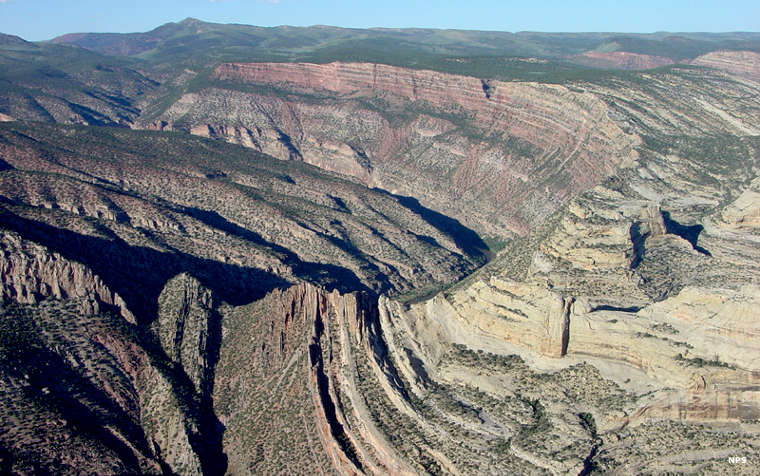 Steamboat Rock in Dinosaur National Monument
The list below contains only a few of the attractions found in the area of the Dinosaur Diamond. So you can drive the loop in 10 or 12 hours... or spend a couple weeks seeing and visiting everything. It's all up to you...
My exposition on the Colorado section of the Dinosaur Diamond Prehistoric Highway is here.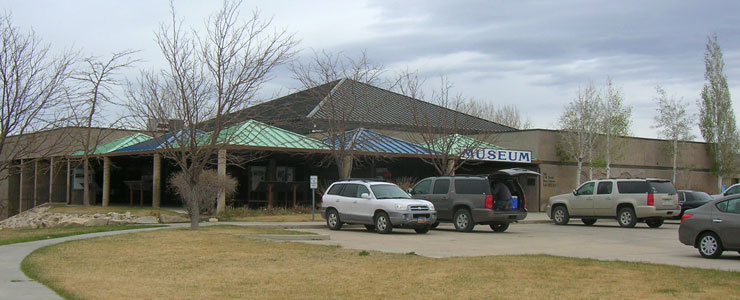 The Green River/John Wesley Powell Museum
Along the Route:
Canyon Pintado
Cleveland-Lloyd Dinosaur Quarry
College of Eastern Utah Prehistoric Museum
Copper Ridge Dinosaur Trackway Site
Dan O'Laurie Museum of Moab
Dinosaur Hill
Dinosaur Journey Museum
Matrimony Springs Pterosaur Tracks
McInnis Canyons National Conservation Area
Mill Canyon Dinosaur Trail
Mygatt-Moore Quarry
Riggs Hill
Slickrock Bike Trail
Western Mining and Railroad Museum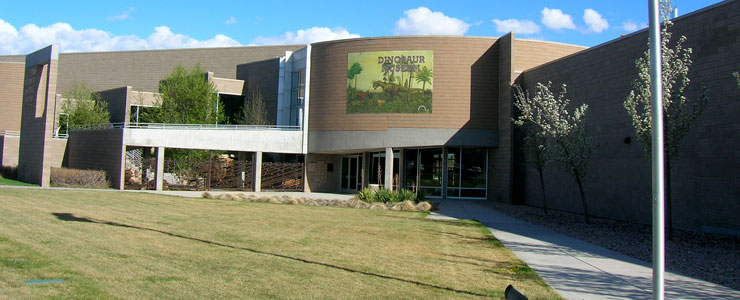 The Utah Field House of Natural History State Park Museum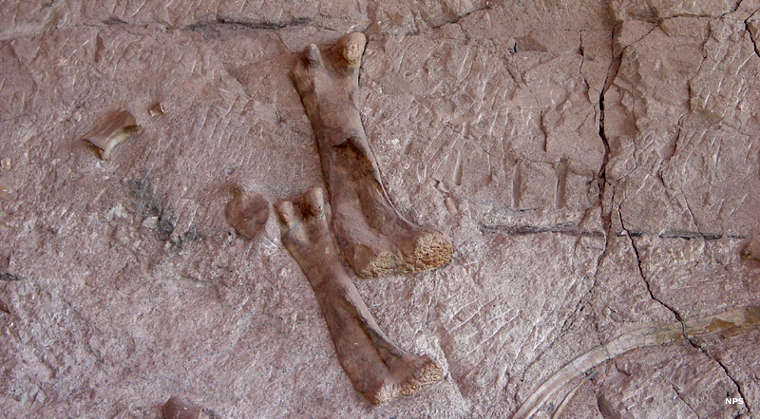 Dinosaur bones embedded in the wall at the Dinosaur Quarry, Dinosaur National Monument
Slideshow photos courtesy of TheArmchairExplorer,
CCA-by-SA 3.0 License
Other photos courtesy of the National Park Service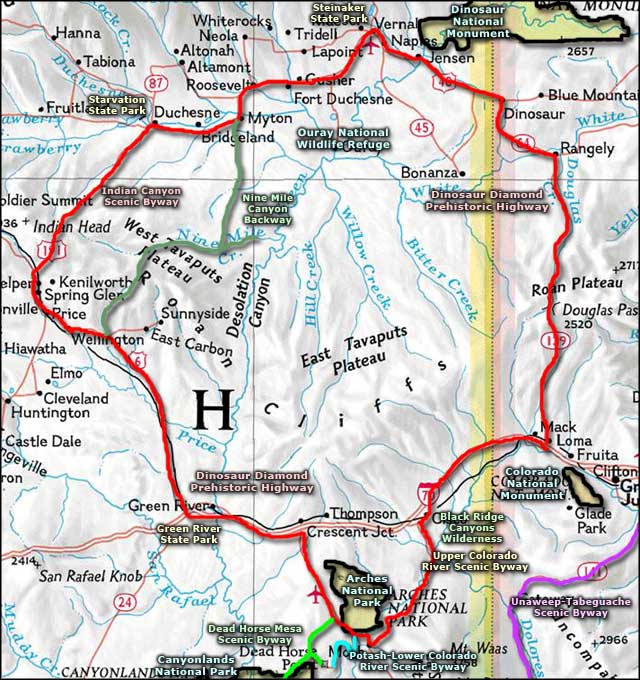 Related Pages
Map courtesy of National Geographic Topo!