Starvation State Park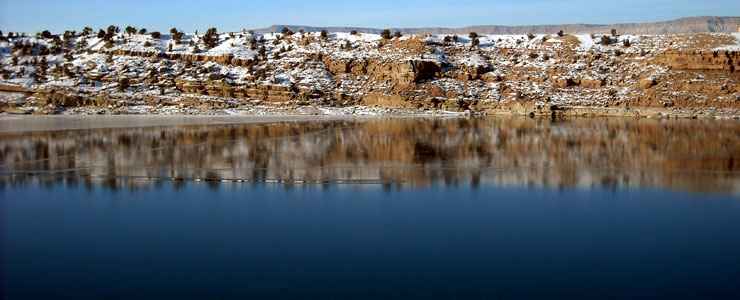 Starvation Reservoir, centerpiece of Starvation State Park
Starvation State Park is centered around the excellent fishing and boating at Starvation Reservoir. This is a reservoir with unusually blue water and many remote coves and beaches to explore and enjoy. A popular event at Starvation State Park is the annual walleye fishing tournament. This sees 10-pound-plus trophy fish being brought in every year.
Starvation is located 4 miles northwest of the town of Duchesne. Because winter can be pretty hard around here, the park is mostly a summer park with the gates closed from 10 PM to 6 AM, although the state says the park is open all year round (the ice fishing is probably pretty good).
Elevation: 5,700'. Acreage: 3,500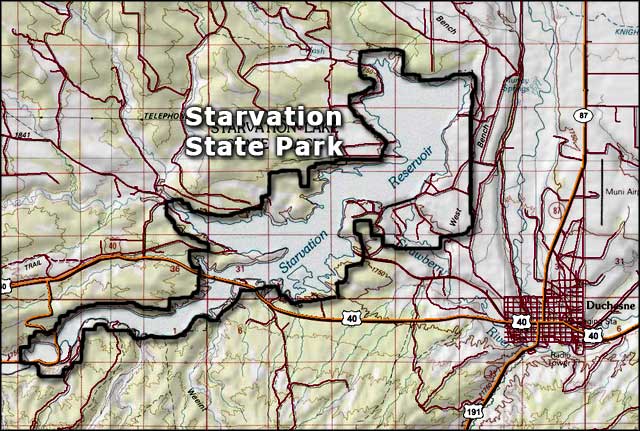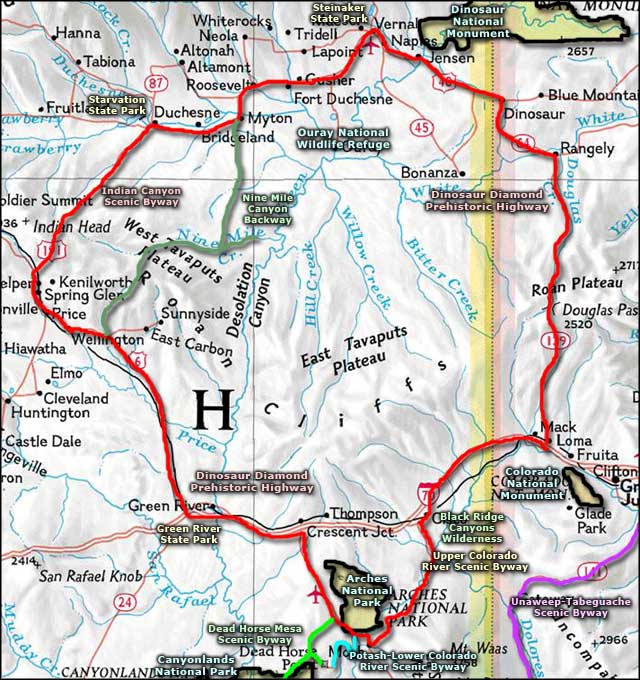 Related Pages
Map courtesy of National Geographic Topo!