Potash Scenic Drive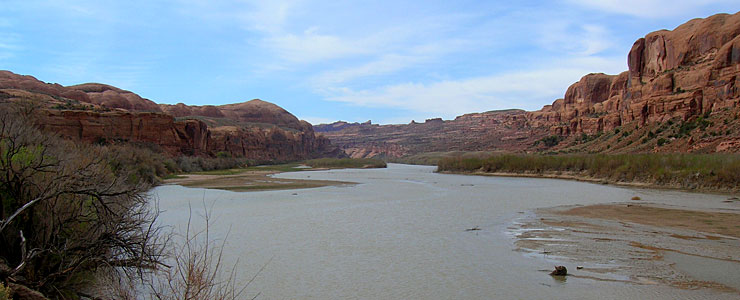 The route travels alongside the Colorado River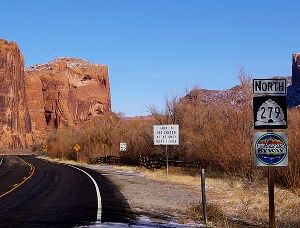 Utah Highway 279 is the Potash Scenic Drive. This 17-mile route runs downstream along the Colorado River from just north of Moab (across the street from the entrance to Arches National Park). Along the way are several panels of prehistoric Native American petroglyphs with many individual carvings of animals and anthropomorphs. There is also a display of dinosaur tracks beside the road and three natural stone arches (Corona Arch, Bow Tie Arch and Jug Handle Arch). The scenic byway itself ends at the end of the pavement but the 4WD Potash Road and 4WD Long Canyon Road both continue into the back country and eventually connect to roads in Dead Horse Point State Park and the Island in the Sky section of Canyonlands National Park.
The road was built in 1963 to service the Texas Gulf Sulphur Company potash mine and plant that was being built at Cane Creek. A spur line of the Denver and Rio Grande Railroad was built at the same time to the same place. While the highway stayed along the side of the serpentine river, the train tracks pass through a 1.59-mile tunnel through the rock. Shortly after the road was opened to traffic in 1963, it was designated one of the most beautiful highways in America.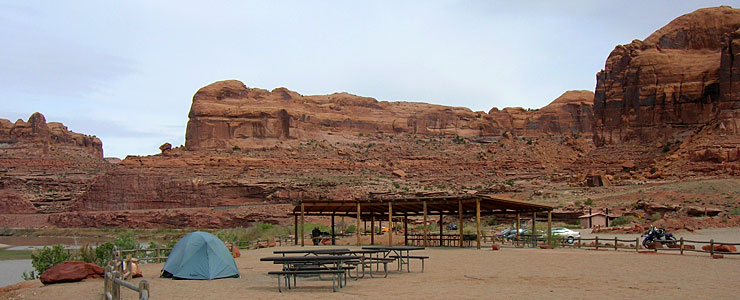 The Gold Bar Campsite is about half-way in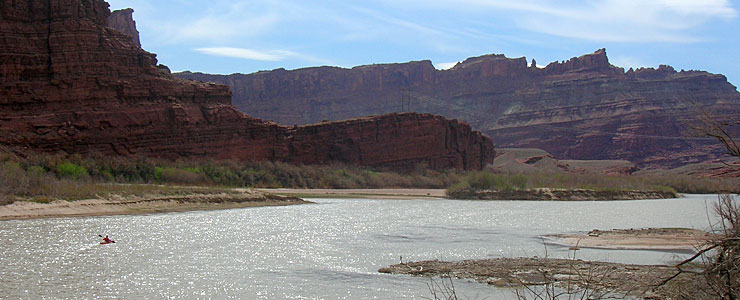 A lone kayaker on the river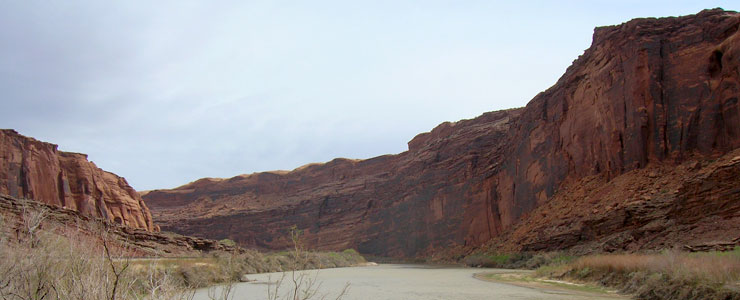 The view downstream at the end of the road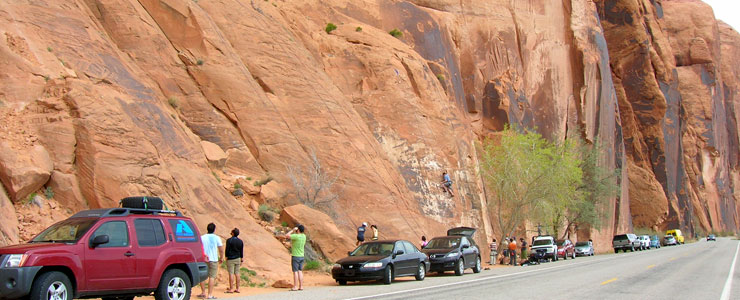 The cliffs see a lot of human traffic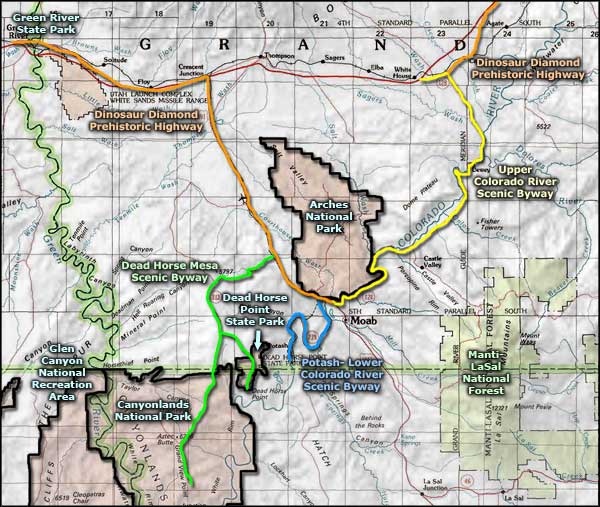 Related Pages
Map courtesy of National Geographic Topo!